101 Favourites
252 Comments
54K Views

What does "yuumei" mean?
Yuumei (幽冥 or 幽明) means light and darkness, strange and deep, hades, and semidarkness. Not to be confused with yuumei (有名) which means famous... (In my defense, I picked this name when I was 12 and didn't realize it also meant famous...)

What projects are you working on right now?
A complete list of all past, present, and future projects can be found here
yuumei.deviantart.com/journal/…

Why didn't you reply to my comment/note?
I'm terribly sorry but due to the enormous amount of notes and comments I receive, it's simply impossible to read and reply to most of them. I tried to reply to all the notes but it eventually just got to be too much and took time away from drawing. If you have very important news to tell me (such as reports of art theft, requests to help none-profit organization, or business offers, etc) please e-mail me at yuumei.yan@gmail.com
For all questions regarding shipping details about the 1000 Words book and Knite poster orders, please e-mail sales@4DE.com They are the publisher that handles tracking orders.

Where did you learn to draw?
I grew up in China where parents compete and show off their child like some sort of hobby, so drawing class was one of the many things I had to learn. I really loved it so I took more classes but not too much. All my Chinese art classes focused on realism and drawing from life. That gave me the foundations to draw everything else but drawing is not a magical process where you take a class, and BAM! you're an artist, it's all about hard work and practice (like everything else in life). So if you want to draw, sign up for a drawing class. It's really boring drawing basket of fruits at first, but it will teach you the fundamentals of shape, lighting, shading, etc. The rest you'll learn on your own as you practice and be inspired by other artists.


What materials do you use?
I use mostly digital mediums but I use traditional materials sometimes. I have a Wacom Intuos 4 Tablet that I bought for around $400. I use it with Photoshop and Paint tool SAI. I draw most of my things in SAI and touch up on the colors and add texture in Photoshop but I drew everything in Photoshop before I discovered SAI so don't worry if you don't have that program. I do recommend SAI because the line art is crisper and the colors blend easily but each program has it's own advantages. Don't have SAI? Have a 31 day free trial!

sai.detstwo.com/sai/
As for the Flash comics like Knite and 1000 Words, I used Macromedia Flash to put all the pages together. I'm no expert but here's a tutorial on how I make comics in Flash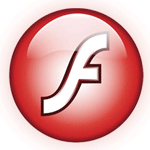 The traditional mediums I use most frequently are pencils and ball point pen. They are great for shading and line work that has a unique texture not found in digital mediums, for example
yuumei.deviantart.com/art/Autu…
or
yuumei.deviantart.com/art/Melt…
. On rare occasions I use watercolors like this
yuumei.deviantart.com/art/Gift…
and even rarer occasions I use acrylic paint but I'm a messy person so if I paint, all my clothes go to hell. I don't use Copic markers because I lack $$ ;_;
Sometime I make ceramic sculptures out of porcelain or B-mix. I'm experimenting with polymer clay but don't have much to show yet


How long does it take you to finish a drawing?
That's really hard to answer because there are so many variables. It depends on the complexity, medium, how inspired I am, and how busy I am with school but the actual time I spend on a drawing isn't too long. I'm usually pretty fast if I don't have other things holding me back.

When will you post the next chapter of Knite?
I really don't know. Each chapter is pretty long, so it will take a while to complete the whole thing. However, if you don't mind reading each page as they come out, I am posting all the latest pages at
yuumei.deviantart.com/gallery/…

Can I draw fanart/fanfiction/cosplay you stories?
Of course! I would love to see them!


Your style keeps changing, why?
I like to go back and forth between different styles. I focused more on big eyed anime style when I was younger, now I prefer a more realistic style but it's still considered anime. Every once in a while I feel like drawing in my old anime style, especially for those child like moments of wonder

Also, artists' style will change through out life as we experiment with new techniques and improve or skills. It's impossible to stay with a static style forever. The change may be small, but it will be there.

What inspires you?
Lots of random things XD Sometimes I draw out of boredom. I could be mindlessly doodling and something nice will come out. Some of the darker and more emotional art are usually inspired by life experiences. Browsing through dA is also a great way to get inspired, just looking at art makes me want to create art

Oh, and this is a weird one but random fictional stories run through my head while I read textbooks for college and that makes me want to draw out the characters XD

What art college did you go to?
Er, I actually didn't go to an art college. I've thought about it but I wanted to learn more about science and various other materials above the high school level so I applied to a liberal arts college. I went to University of California Berkeley or UCB for short, come visit if you live nearby!

For question about what UCB is like, please read my other journal entry here
yuumei.deviantart.com/journal/…

Request?
No, and I find it offensive that anyone thinks all the time and energy I put into my work is worth nothing so that any random person on the internet deserves a free one. If you expect to be paid for your time and energy at work, so do I. After all, I'm just human and I need money to pay for rent and food.

Art Trade?
Not anymore. I like the idea of art trade but I'm busy with work and don't have the time to do art trades like in my younger years. I need all the time to work on my own projects and commissions to help pay the monthly bills.

Can I use your _________ image for ___________ on ___________?
Yes, as long as you credit and link back. HOWEVER, you can NOT sell or use my drawings to make money in any way at all. You can use my drawing on as your icon, on your blog, educational purposes, etc but you can not sell it as stickers, posters, part of a book, etc. Also, anything found in the Commissions folder is completely off limits regardless of credits. The commissioners paid to have a personalized drawing/tattoo, it's very disrespectful to use it as your own.

Commissions?
Whenever I'm open. If your interested, please check this journal for details and status
yuumei.deviantart.com/journal/…

Tutorials?
Yes, I've made only few tutorials so far but I do plan to make more. Like I've said, I don't have a lot of free time after commissions and personal projects so I can't make tutorials as often as I would like, but I will make more so please be patient.

Can you help me design/draw/redraw/color/fix this part of a drawing for me so I can see how it's done?
Sorry, but I simply don't have time for that. Your work might only take a few minutes to help but I get asked quite often and some people want an entire drawing fixed which can take hours. If I say no to one person, I must be fair and say no to everyone.

Are you still selling the Augen Auf playing cards?
yuumei.deviantart.com/art/Auge…
Whether the cards are for sale or not will be stated in the artist's comment of the Augen Auf ad. Please read carefully before ordering. I closed sales for a few moths and people still sent in money which I didn't know about until months later


Where did you get your cards printed and for how much?
I don't know the name of the company because it's in Chinese, sorry. My father took care of getting the cards printed for me because he lives in China. It cost us around $4,500+ to print and ship them here so it was a big decision to make. (I think I might have accidentally said $2000 to someone else who asked, sorry for my mistake!)