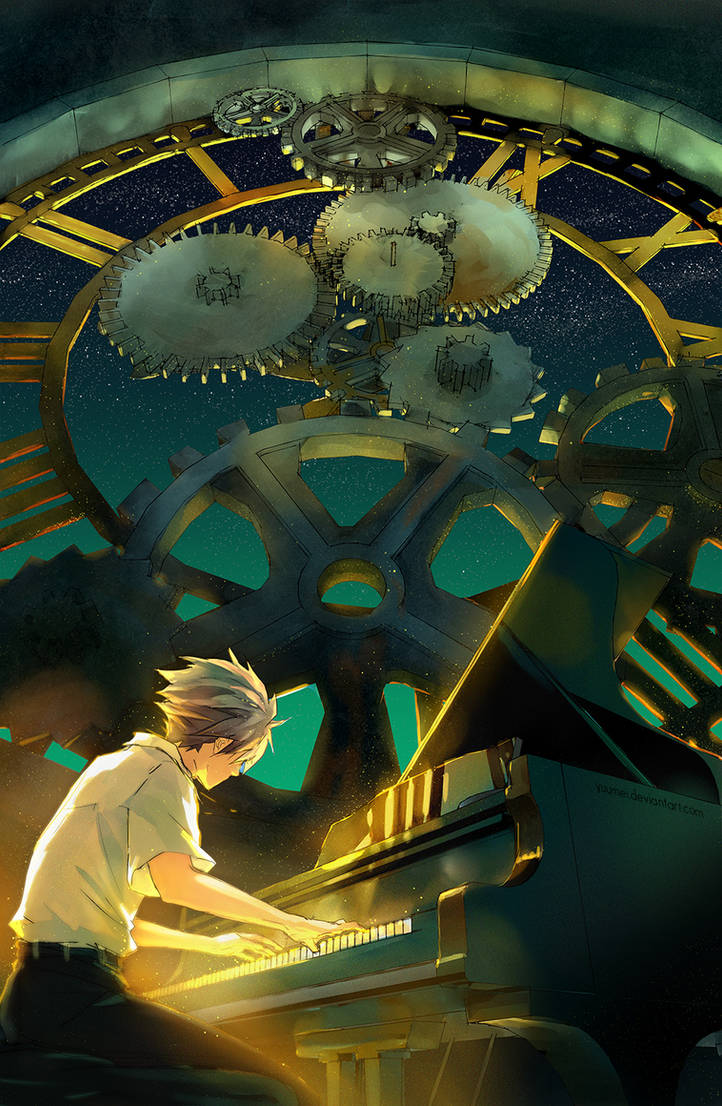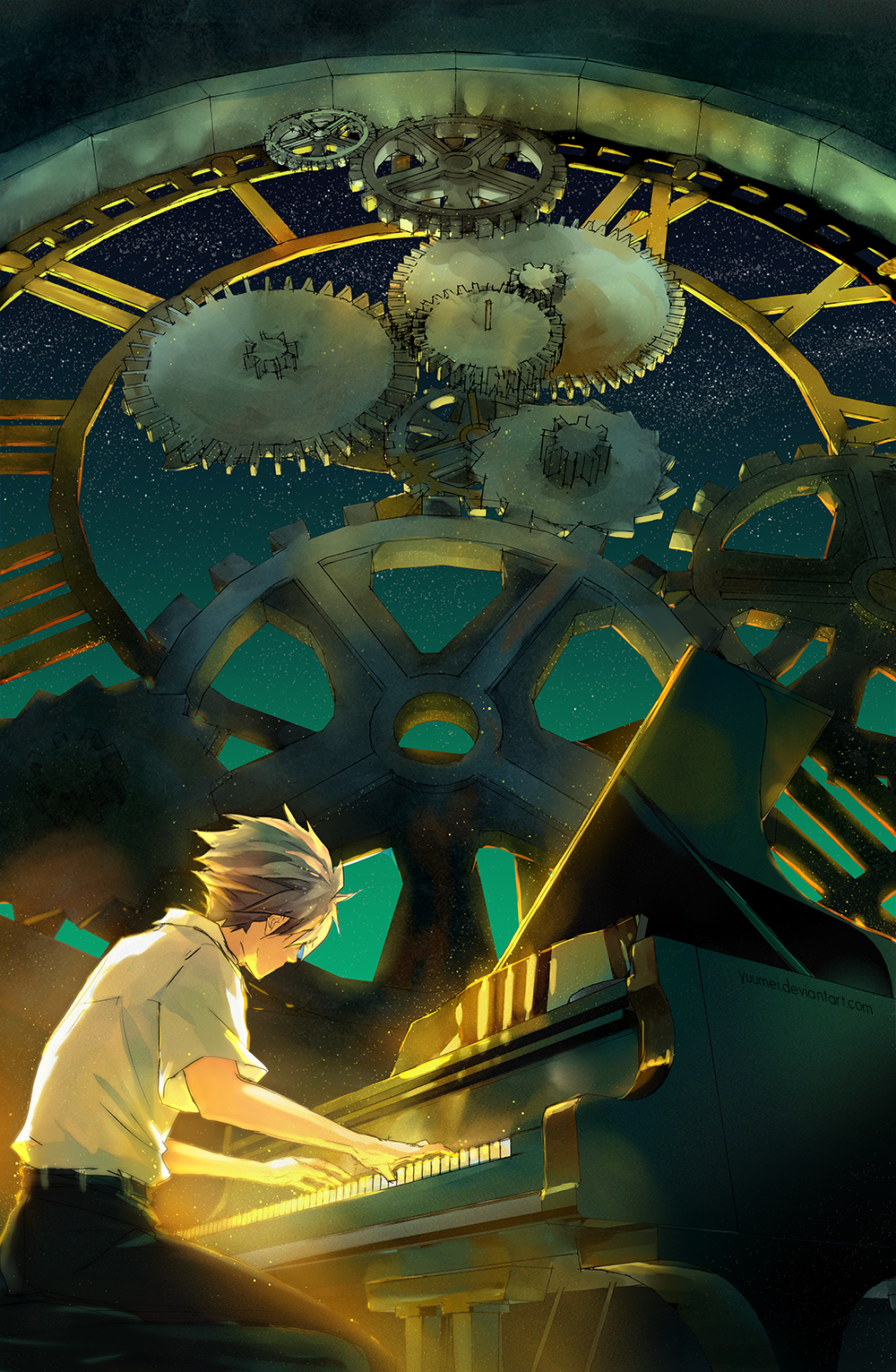 Watch
I don't often talk about it, but Evangelion is one of my all time favorites and Rebuild 3.0 has left me with all these emotions that need an outlet.
Kaworu… Q_Q
In other news, I'll be selling this print and many others at Fanime. More info here!
yuumei.deviantart.com/journal/…


Was this in the manga?!? I don't remember it! I read it so long ago!
Reply

What anime is this!!! I actually found this online and I wanted it as an idea for a tattoo!!! Please tell me what anime/manga it is! I will read it with no breaks!! 😭😭😭 so beautiful!
Reply

It's in the description: Evangelion. The character in the image is Kaworu. I'm guessing the gears are Yuumei's artistic choice, as I don't think such a construction exists in the anime or manga. I read and watched both, but not the Rebuilds yet; I'm waiting for the last movie to be released so I can avoid the cliffhanging.

If you somehow haven't gotten into Evangelion yet, I recommend it. I prefer the manga because the anime had funding problems near its end, so it took many liberties in artistic expression and a convoluted climax and ending. The End of Evangelion movie is a wacky and odd alternate ending; it's a postmodern brain destroyer, so be prepared to be confused in your attempts to interpret all its events and meanings! I call it a disasterpiece, but I haven't seen the movie for about a decade. Now that I'm older, wiser, and more intelligent, perhaps I should give it another chance.
Reply

I found out that it was evangelion lol I definitely read the whole manga a while ago and it was so Damn confusing...... I'm currently watching the rebuilds and I'm about halfway through the 3rd movie. And im still very confused lol
Reply
Is this an anime if so which one I wanna watch it now.....
Reply