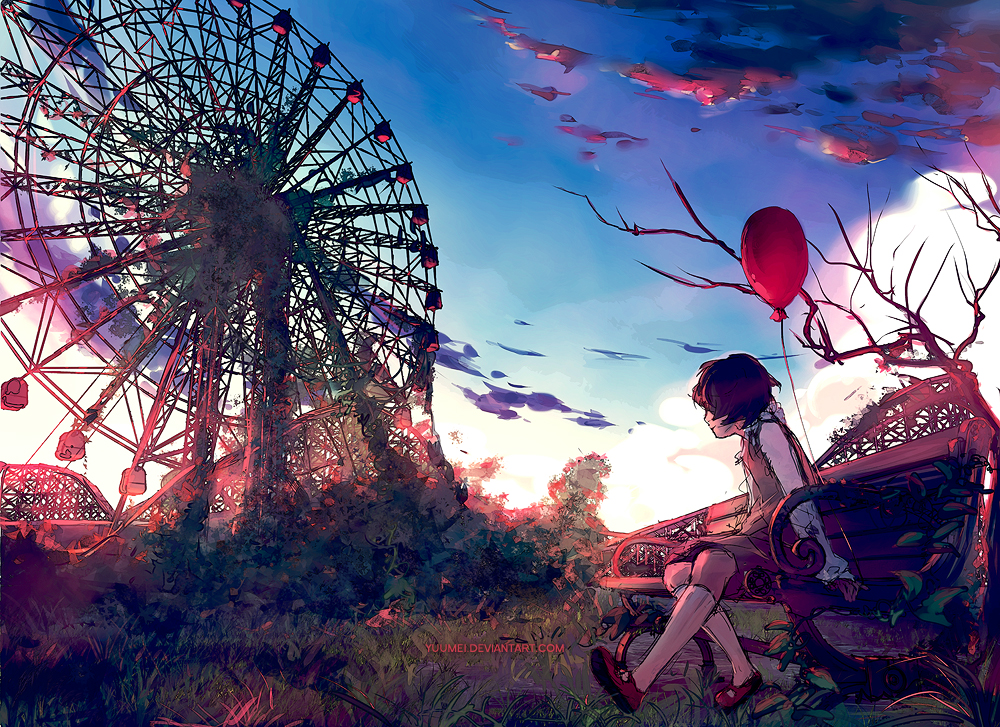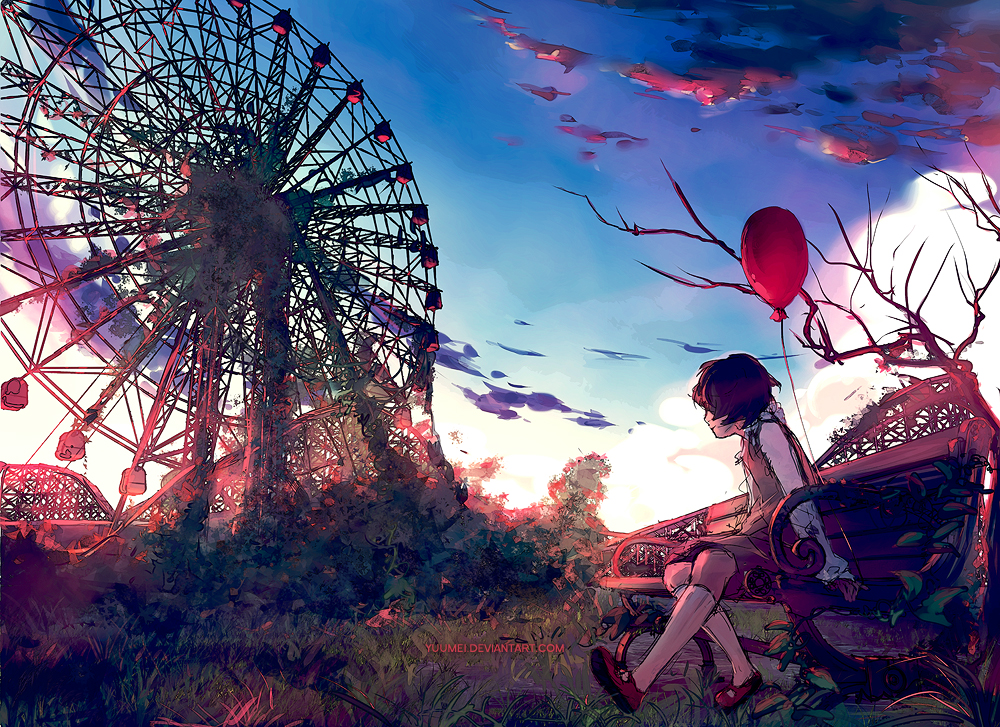 Watch

This remember to Prypiat, in Ucrania. the abandoned park.
In that context, and the child with her baloon seeing all, i can feel the sense of this picture.

very beautifull, intersting.
Reply

I like your style of art. Do you take requests? For example: Would you be able to draw a photo of me sitting on a bench looking at the ferris wheel?
Reply

Ahhh, this is amazing!!! <3
Reply

Reply

Remember me the prypiat big wheel.
Beautiful !
Reply

Reply

Reply

Reply

Reply

Reply

Reply

I would be so happy if you were the artist for a video game or anime.
Reply

So beautiful~
The realism is just so...inspiring. Makes me feel as if the world inside a creator's mind exists in duality: it is not the same as the real world, as rules which govern the real world don't necessarily embody the real world; it is the same as the real world because it is the creator's bridge into life, into the surrounding environment, into nature.
Reply

This is most wonderful. I love this
Reply

Wow no words for your artwork <3 Breathtaking !!
Reply