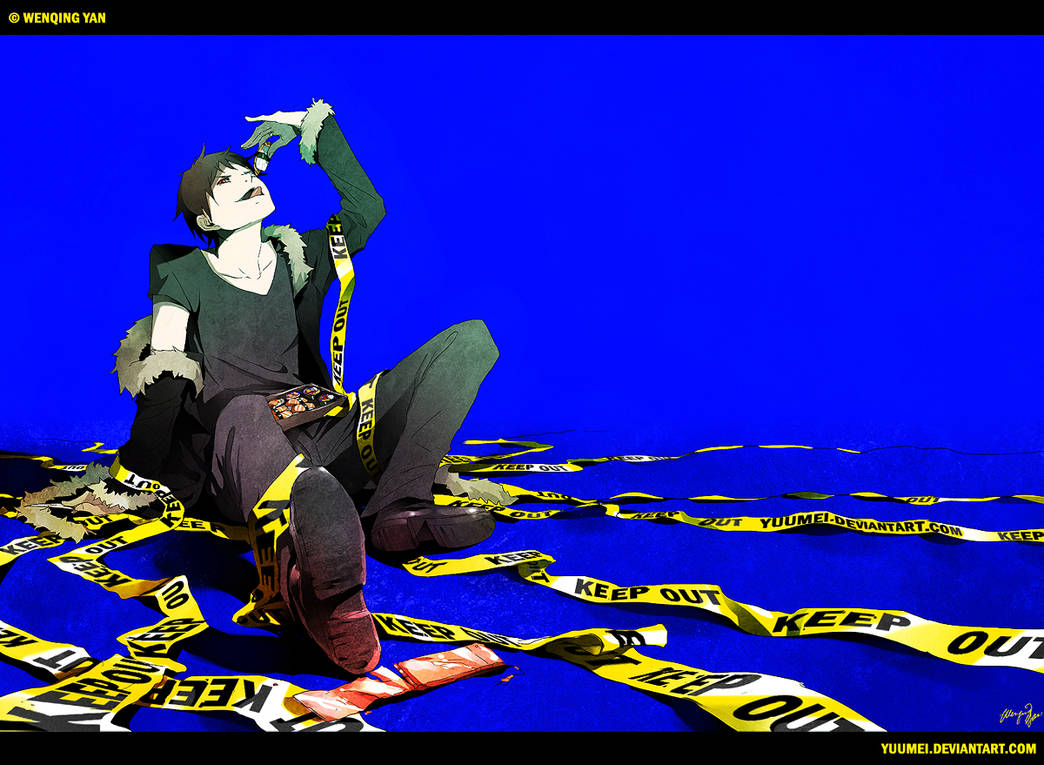 Watch
I know I should be working on other things... BUT I've been craving to draw Izaya ever since he said "sushi love" (in ep 6)

XD
So here it is, Izaya chilling with some sushi after a good day's work of cellphone stomping

If I were to make a motivational poster, it would say:
Izaya said "SUSHI LOVE". Your argument is invalid. XD
You may use this for your personal desktop wallpaper (Warning: intense colors may induce seizures XD a gray version can be found here
[link]
) but you may not post this else where without my permission.
Speaking of seizures, I listened to this song
[link]
the entire time I drew it. I heard it was sung by a Japanese fan dubber who sounds just like Izaya and man, he can sing like crazy

The lyrics (from what I can understand) is pretty funny, he mentions Shizu-chan and in the end he says "LOVE LOVE LOVE PEOPLE LOVE!!"
Then there's this song...
[link]
I'm not sure if it's by the same guy... but he says "fuwa fuwa ri, fuwa fuwa ru"!!! XD
If you still don't know who Izaya is (from Durarara) watch this clip
[link]
And this gives a pretty accurate description of what he does
[link]
<-- may contain offensive language
That's about it, enjoy!

Drawn in Paint tool SAI, texture and "KEEP OUT" text added in Photoshop (which took forever)