Journal Entry:
Fri Jun 10, 2016, 3:00 AM
First knowledge, then gear
I often get asked "what is the best camera?" or "with what lens do I take the prettiest pictures?". From someone who is entirely new to photography, those aren't strange questions, though for many photographers who have been photographing for a certain amount of time it's common knowledge that no camera is the best and the same goes for lenses and any other kind of gear you could dream of. If you were to get a 3000 euro camera, but know nothing about photography, your picture will look the same as they would on a 300 euro camera.
The gear you want to get or will buy strongly depends on what you want to do with it. If you want to take photographs of landscapes mainly, you'd buy a wide-angle or multi purpose lens, not a macro or a telezoom lens. As a beginner, it is smart to learn first.
Study.
Get a camera you can grow with, but don't go crazy. What if you buy a 3000 euro camera and end up not liking photography? It's important to gather some knowledge before buying something. Do research, set a budget. Then get
the best there is for you
within that budget.
Photograph things you like
We live in the day and age of the internet where some things will always get more attention than the other. However, if you look at the internet for what is most popular and take photographs of that, it might not be the best way to start. Stick to things that are close to you. When I first started out with photography, I had a polaroid camera and lived on a farm. I loved the farm. So that is where I started taking my pictures. If I had started taking pictures of the city that I disliked, the chances would've been great I would've dropped this new hobby pretty quickly. As long as you take pictures of the things you like and enjoy, chances are slim you'll start disliking your new hobby because of it. If you do start disliking it, even though you take pictures of things you like, then it might be a sign that photography is not for you.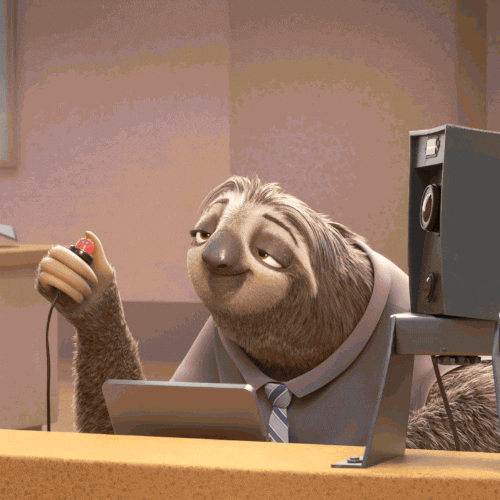 Give yourself some limitations
The best way to learn something new, is to work on a step by step basis. For instance, you could use the automatic (A) mode on your camera, but all you'll learn then is to press the shutter release button. Instead, turn your camera to Shutter Speed mode (Tv or S) to learn how a certain shutter speed setting can affect your photograph. Once you understand that, set your camera to Aperture mode (Av) to learn what certain apertures do to your picture. After a while you can set your camera to Manual (M) and learn what it feels like to have full control over everything in your photograph. Or try to shoot in black and white only, shoot with a prime lens (a lens that can not zoom), shoot only portraits, and so on. By focussing on one thing at a time, chances are you'll learn much more than if you were to do it all at once.
We all know photographers that we admire, even pros! It's a good thing to have people who inspire you in a way, it gives you something to work toward. However, don't try to copy that one persons style, instead, learn from it, look at other photographers, and create your own. It takes some time to develop this, though. It took me years to get to a style that I have now and actually enjoy. Before this, there were many different ways I'd work. It's how you learn what fits you and what doesn't. It's good to learn from others, but give it your own twist.
When you are starting to understand how photography works, you'll notice it'll become more and more fun to do. You'll start taking more and more pictures, drag your camera everywhere, etc. Even though dragging your camera with you everywhere is most certainly a good thing, take some time to look at your photos, and with that I mean really look. Point out things of your own work you dislike, but also pick out things you do like. Ask other people for their honest opinion and feedback, not just photographers but also your grandmother or your aunt. Photographers often will tell you about the technical stuff, whereas your grandmother or your aunt will notice different things about your photograph. Don't expect to be as good as the photographer you admire instantly, and don't rush yourself. Learning and understanding photography is something that takes time.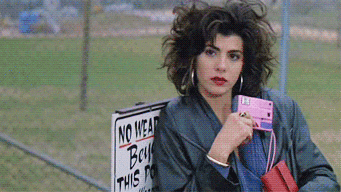 A good way to get comments and feedback on your work is to join a community. Post your work, ask for comments. If that community is on deviantart, you will see there are several places like
PhotographyGuide
and
ProjectComment
where you can drop your work and receive some constructive comments. However, don't expect people to come running at you the second you join, go out, comment on other people's work as well, show them you are there. Join groups, ask for feedback in forums, chats, etc. Doing all this will very likely give you new inspiration, and giving comments and receiving them will help you learn. Looking at someone else's work and writing something constructive about it is useful for both of you.
I know, you hear that for everything every day. But the reason you hear it so often is because it is true. Practice does not make perfect, but it might get you very close to it! Painters, dancers, singers, they all practice daily. This is to keep your skill up on it's highest level, but also to learn new routines and tricks. I've had many times where I had a "lucky accident", where I did something I first thought would be silly or weird and it turned out to be very cool and a very important part of my own development. Don't be afraid to "fail", it's how you learn. And you know what? You'll never be done learning.
Articles