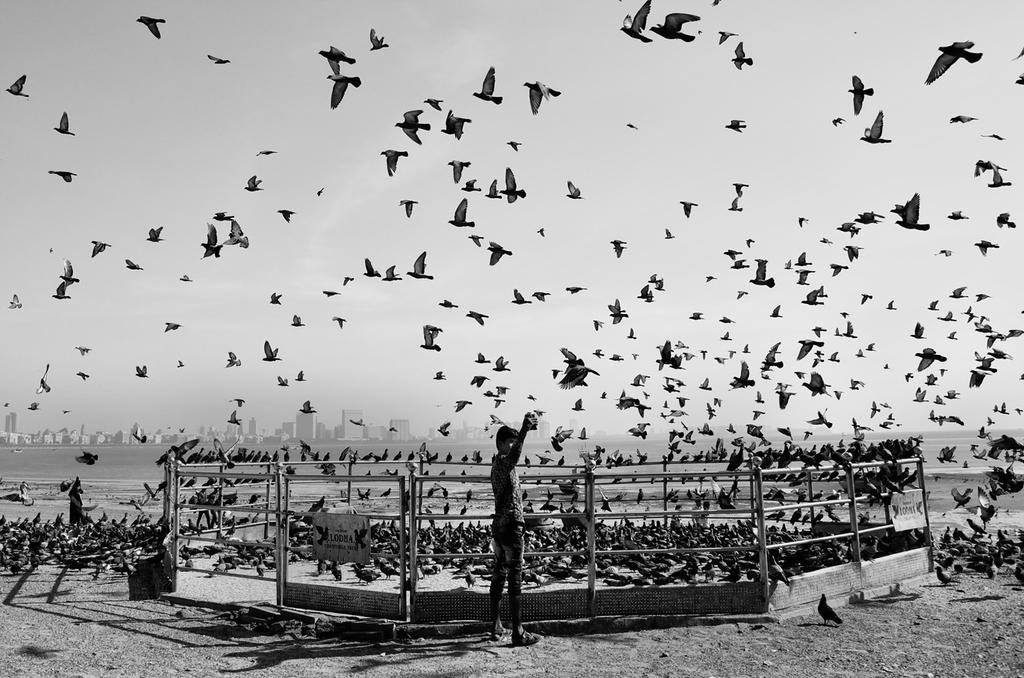 I've been seeing the ABC's all over, and I decided to start my own


I want to try and make this an educational series, so something new to learn with each letter! I am planning on discussing history, techniques and a variety of terms used in photography. If you have a suggestion for a letter, please let me know! I haven't filled the entire alphabet yet!
I hope you'll enjoy!

Photography ABC's - A is for...
Aperture
Aperture is an opening through which light travels. The bigger the opening, the more light will travel through it. It is one of the most fundamental aspects in exposing your photograph, while at the same time it is a fundamental aspect for the depth of field in the same photograph. Each aperture stop has a number assigned to it that will tell you how far open it is. Below, a schematic view of what we're about to discuss in this article.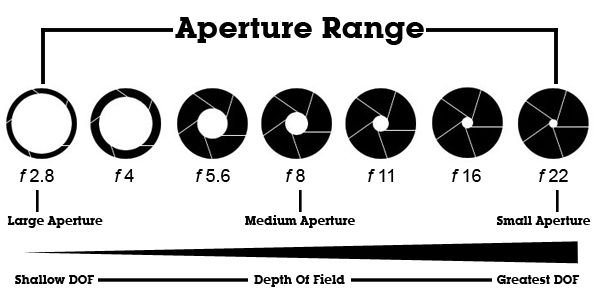 Important to remember:
Large Aperture (wide open) = Low number (2.8, 4)
Small Aperture (closed) = High number (16, 22)
Aperture & Light
When I first started learning about photography, my grandfather taught me about aperture and light with a little trick. He'd compare it to a running tap. If you open your tap all the way, a lot of water will come through, and you will see less (or nothing) of the "doors" that let the water through. If you gradually close your tap, less water will come through and you will start seeing more and more of those "doors" that let the water through. When translating that to aperture, if you're aperture is wide open, and you peek in the front of your lens, you will not see the blades, but it's letting through a lot of light. If we close our aperture, chances are you will see the blades when peeking in, but it's letting through a lot less light than in our previous setting.

It's important to note that you cannot see the aperture blades in all modern lenses if you peek through the front of your lens. However, if you have a vintage lens laying around, I definitely recommend turning that aperture ring around to see what it does. Below you can see an example of a vintage lens with a small aperture.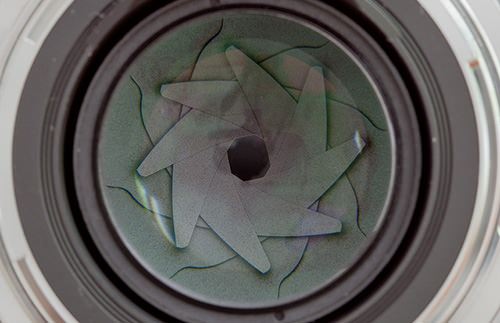 Aperture & Depth of Field
As I mentioned in the intro of this article, aperture isn't just to control light. Aperture also controls the depth of field in your photograph. In this case, a big aperture means a shallow depth of field, while a small aperture means a great depth of field. I know, I found that confusing at first as well! I taught myself a little trick to remember that, and I will share that with you.
Big aperture = Low number. Low number = Shallow depth of field.

Small aperture = High number. High number = Great depth of field.
Obviously, this trick might not work for everyone. Just because it made sense in my brain, doesn't mean it has to in yours! However, linking the big aperture to low number, and linking that to shallow, which are both small values, and the other way around, has helped me immensely in remembering it all. After several years, I do it on autopilot today, but when someone asks me to explain, that's always the trick I teach!
A shallow depth of field is great for isolating your subject from the background, like for instance, in portrait or animal photography. The shallow depth of field will create a nice, soft blur around your focused subject, which in turn will take away distractions. However, a great depth of field is absolutely brilliant when you're working with landscapes. You don't want just the one tree in focus in your landscape, but instead, you want everything in focus. When I started writing my Photography 101 articles, I also discussed this, and back then, I took a few example photographs of what aperture does to depth of field.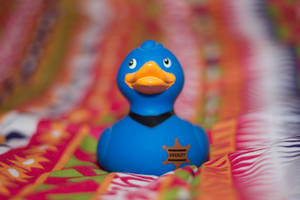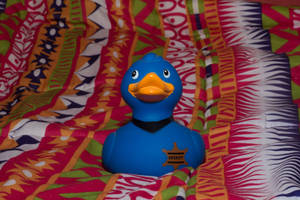 Aperture f/1.8 Aperture f/22
As you can see, in the first photo, most of the background is nicely blurred while the rubber duck is still in focus, giving it a nice prominent place in the photo. When we shift attention to the second photo, it is immediately noticeable that the (very distracting) background is out of focus, which in turn, increases our chances of not seeing the duck, which is the subject, straight away. These are examples of the extremes, though. Here's a little schematic that has a more gradual perspective.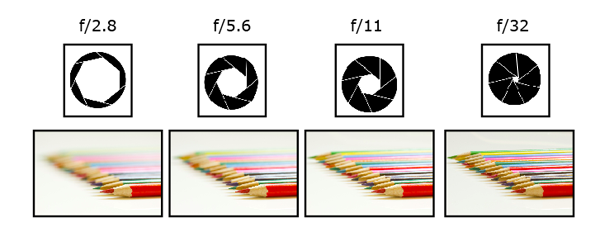 In Conclusion

Aperture is used to control both light and depth of field.

A low aperture number means a lot of light and a shallow depth of field.

A high aperture number means less light and a greater depth of field
I hope you found this useful, and hopefully, I was able to teach you something new! For a complete overview of all my educational articles you can go
here
, this list is updated each time I write something new. If you have questions, do not hesitate to ask them! I'll happily provide you with an answer.