Chapter Five: RAW & Basic Editing
Hi there!
Yuukon
once again, presenting you the new chapter of Photography 101! I can't believe this is the fifth already!
If you are new to Photography 101, I recommend you to check out the first four chapters before continuing:
Photography 101: Chapter 01: Basics - Looking
Photography101: Chapter 02: Composition - Location
Photography 101: Chapter 03: Lighting
Photography 101: Chapter 04: Light sources and WB
Today we will be tackling a subject I have answered many, many questions about over time:
What is RAW, and why is it "better" than jpeg?!
What is RAW?
Pro's of RAW compared to JPEG
Cons of RAW
Basic Editing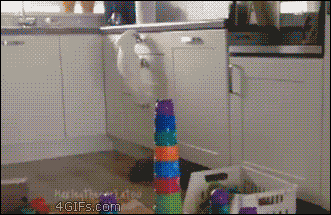 Let me break this down for you!
What is RAW?
A RAW-file is something your camera creates but, what does it mean, and what can you do with it? A
RAW
-file is literally
RAW,
it's unedited, uncompressed and comes directly from your sensor to your memory card. Technically,
RAW
is what used to be our negatives on film. It still needs to be "developed".
When you shoot in jpeg files, your camera will do the developing for you, and these adjustments are irreversible. Which means you will have less "freedom" editing your jpeg files, as the quality degrades with every edit you make, considering you manipulate the pixels. A key advantage of
RAW
is that when you edit it, you do not manipulate the pixels itself. Instead, you kind of "layer on" the edits you make.
You can compare it to this:
When you write on a piece of paper with ink, you can not remove it without any trace (jpeg).
When you write something on a sticky note and add it to the original piece of paper, you can remove it again (
RAW
).
So, when you stick the edits on as if they are post-it notes on
RAW
files, it means you can very easily reverse the edit when you don't like it, without having broken the pixels in any way.
RAW
file-formats differ from brand to brand. Canon, for instance, produces a .CR2 file when shooing in
RAW
, whereas Nikon produces a .NEF file. Sony's
RAW
files will have a different extension, and the same goes on for Pentax, Olympus, Kodak, and so on.
To take full advantage of your
RAW
files, you'll need photo-editing software. I know that not everybody appreciates editing your work as much as I do, but keep in mind that editing doesn't mean "over-editing". More about this later in this chapter.
Pro's of RAW compared to jpeg
There are many, many pro's to raw compared to when you shoot in jpeg, I will list you a bunch with explanations:
Non-destructive editing
When working in RAW, you will be sticking your edits on instead of editing on the file itself like in jpeg.
Get the highest quality from your camera possible
When you shoot in

RAW

, you record all of the data from your sensor. This means that it still contains information from area's that might otherwise be lost.
Easily fix under- or overexposed images
Because

RAW

keeps all information, it will also keep (potential) information from under- and overexposed area's in your photo. This means you can bring back (some of) the detail that would have been lost when shooting in jpeg.
Easily fix white balance
With jpeg, your white balance will be your white balance. Forever. In

RAW

, you can easily change it to suit the mood in your photograph!
Ability to sharpen the image in post-processing
If you were to sharpen a jpeg image, it very likely will ruin the image quality. In

RAW

, it won't, as you will "stick it on" instead of manipulate the pixels.
Optimize your picture for web or print
A

RAW

file can be converted to CMYK (for print) or RGB (for web) very easily, with barely any loss of quality, which is what you want!
Better noise-reduction
When applying noise-reduction on a jpeg file, you will often lose a lot of detail. With

RAW

, you can bring some of that detail you just lost back by for instance sharpening the picture.
Shoot better HDR pictures
Shooting HDR means you shoot three images- one that is "overexposed", to get the details from the dark parts, a "well exposed" image and a "underexposed" image, to capture details in the lighter parts of your scene. In HDR, details are essential to the picture like with no other kind of editing. Mixing jpeg files for HDR will likely destroy the quality; in

RAW

, they will come together much better.
Cons of RAW
Of course, like with anything, there are also some cons to shooting with RAW:
RAW files are bigger.
It slows the camera down in writing the images to the memory card, since they are bigger.
They need to processed and converted, which takes more time.
They can not be shared right away, as they need to be processed.
However, there are solutions for all of these "problems". You can buy a bigger, faster memory card to fix the first two issues, and if you don't want to spend time on every photo for processing and want to share faster, you can always opt to shoot in both jpeg and RAW, to share the images that came out good in jpeg right away!
I definitely recommend to shoot in RAW. Ever since I started shooting in RAW, my photography has thoroughly improved, and so have my editing skills. Yes, it takes a bit more time, but, it is definitely worth your while.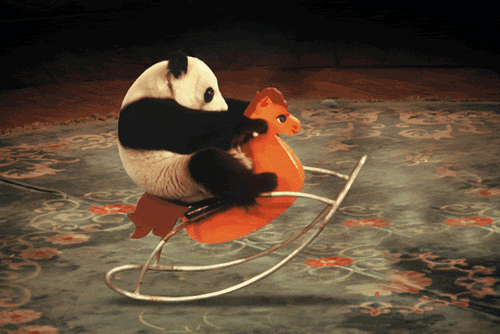 Basic Editing
When it comes to editing, there are many things to be discussed. However, it is not my intention to tell you how to edit, but more what possibilities you have if you do choose to edit your photographs. These are the subjects I'd like to discuss today:
Why edit?
Software
Editing tools
Why edit?
If done right, editing will improve your photograph. Those bright, vivid sunrises and sunsets you see did not come straight from the camera. I know no professional photographer that does not edit, especially considering some basic retouching is part of the job.
Editing is a trick you will have to learn, and it is something you will develop your own style in over time.
(no pun intended!
)


Let's start off by me telling you why I edit my photographs:
I edit my photographs to improve them, to create the atmosphere I want to showcase and because without editing, they don't feel "complete" to me. I used to not edit my photographs, but at some point I swayed and started doing so. To this day, I am still glad I did. It has become an important part of my process and editing helps me express my feelings and bring it across to the person looking at my photograph.
Any photographer you ask will very likely have a very different, but possibly very similar answer to mine. I'm almost never happy with a photograph straight from the camera, as there is always room to improve!
Software
As I mentioned earlier in this article, there are many, many different kinds of photo editing software out there. We have the big fish, like Adobe Photoshop, Adobe Lightroom, and DxO Optics Pro, but those are all very expensive. There are also many free alternatives that do the job just as well! I used to work with GIMP back in the day, and that suited my needs just fine for a very long time.
I have drafted a
Photography Resources List
on which you can find many software, for different platforms. And the best part: they are all free!
So if you don't want to spend money on software: don't worry. T
here are plenty of fish in the sea to devel... eh, plenty of software on the internet to develop your photographs
with!
Editing Tools
There are a lot of different software out there, and they all differ. But, they all have something in common: they all have the "same" basic set of tools. Down below I will list a bunch of these tools, tools I also use a lot, and explain what you can do with them.
Move Tool
The move tool is a pretty straight forward tool; it is, as the name does suspect, to move things around in your work. For example, if you want to apply a watermark on your photograph, but don't like the automatic placement, you use this tool to move it to the place where you want it to be.
Rectangular Marquee Tool
The rectangular marquee tool is a tool that you use to select a rectangular/square area of your canvas. If there is something you want to copy, you can use this tool to select the area.
Crop Tool
The crop tool is also pretty straight forward. It is used to crop your photograph. If you think there is too much empty space around your photograph, you can use the crop tool to remove this, and create a better fitting composition.
Eyedropper Tool
The eyedropper tool is used to select colours. When you select it, you can click anywhere in your work, and the colour palette will show the colour you have just selected.
Spot Healing Brush Tool
The spot healing brush tool is to heal spots in your photograph. If you have a piece of dust on the sensor of your camera for instance, it might show up on the photograph. You can use this tool to remove it, as it will look for a colour similar to the one surrounding your spot, and "heal" it by layering a similar, but clean area on top of it.
Clone Stamp Tool
The clone stamp tool is very useful if there is something in your photograph that is bothering you. Like a small light in the background, or maybe your dog's leash. With the clone stamp tool, you select a "clean" area, close to what you want to remove, and brush over the area you want to remove, like your dog's leash.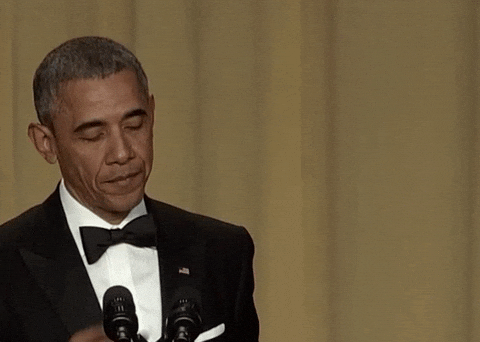 That's all for today!
Since it's summer and such nice weather outside, I'll be going on a trip in June! This means the next issue of Photography 101 will be released somewhere in July August.
I am wishing you all a fabulous summer, and take lots of photographs!
If you have any questions, please ask!
If you have suggestions for my course, send me a note!