So, a few days ago I decided to ask through a poll and see if you guys were interested if I were to write about photography, how I work, and so on. I got a 100% positive outcome on that, so I decided to just go ahead and write a complete guide on photography. Considering I aspire to be a teacher one day, this is a great opportunity for me. Today, as I publish the first chapter of this guide, we start off with the basics, because these are important stepping stones in becoming a photographer!


Photography 101: A Photography Guide
Chapter One: Basics & Looking.
When you want to get into photography, or when you just want to get better, it helps to know what terms like exposure, aperture, shutter speed and so on mean. That was my first step of getting into photography: some theory, and actually understanding that theory.
Let's start off with what photography really is.
When browsing to the Wikipedia page on Photography, you'll learn that the word "photography" consists of two Greek words.φωτός (phōtos), genitive of φῶς (phōs), "light" and γραφή (graphé), which means "representation by means of lines" or "drawing". Literally "translated" photography means "drawing with light". Kind of poetic, right?
So, now that we know a bit more about where the word "photography" came from, let's learn more about the art itself.As you might know, there are a lot of things that influence the way your picture will look once you've pressed the shutter release button on your camera.
Note: I am talking about DSLR camera's in this course, not about mobile phone or compact camera's.
The first, and very important factor, is exposure. Let's go to wikipedia again to find out what that means.
"In photography, exposure is the amount of light per unit area (the image plane luminance times the exposure time) reaching a photographic film or digital image sensor, as determined by shutter speed, lens aperture and scene luminance"
Now those are a lot of fancy and complicated words, let's simplify that:
"Exposure is determined by the combination of your camera settings (shutter speed, aperture, ISO) and the amount of available light of your scene"
Let's dive a bit deeper into those camera settings:

Shutter speed, also referred to as "exposure time".
Shutter speed determines for how long your film or sensor will catch the light of your subject (I will talk about light more in a later point of this course). Shutter speed is very variable, for instance, my own camera can take a picture with a shutter speed of 1/8000 of a second as the fastest, which is even faster than the blink of an eye, up to a full 30 seconds, which is the longest.
Many cameras also have the "bulb" or "time" option, in which the shutter is locked for when you need an exposure longer than 30 seconds.
Aperture.
Aperture is basically a fancy word for "a hole through which light travels".
There is a rule of thumb, when it comes to aperture.
"The lower the number of your f-stop, the more light you'll let in, and the higher the number of your f-stop, the less light you'll let in"
A low number in this case can range from anything between f/1.2 and f/4. A high number can be anything between f/22 and f/32.
FallisPhoto told us more about f/stops in the comments:
"In the word f/stop, it is written that way because it is a fraction. The f just stands for the focal length of the lens and the stop numbers are just a set of standard numbers that you divide the focal length of the lens by. For example, if you have a 22mm lens, and you are shooting at f/2 the focal length of the lens is 22mm and you divide it by 2 (as in f/2), so you have an 11mm diameter aperture. If you are shooting at f/22, then you have 22mm divided by 22, which equals 1mm, which will be the size of your aperture.

Incidentally, both shutter speeds and f/stops are set up so that the next faster shutter speed OR the next smaller aperture will admit half as much light as the previous one. This means that you can use what are called "equivalent exposures." For example, if your meter tells you that 1/125th second at f/8 will give you a good exposure, but you want more depth of field than that, then you can narrow the aperture to f/11 and use the next slower shutter speed (1/60th second) and the same amount of light will enter the camera, still giving you a good exposure."
I know that these things can be a bit overwhelming and confusing at first, but not to worry. Just remind yourself: Low number = big hole, more light, high number = small hole, less light. When I first learned about this, I had to write it down and carry a little chart everywhere to remember! (You can use the little chart I am using below as well!) After a while, it'll stick with you, but it takes some practice.
However, your aperture stop does not only affect the amount of light you let in on your film or sensor: it also affects your depth of field. A lower aperture number, like f/1.8, means more light, but also a smaller depth of field. This means, there will be a smaller portion of your picture that is in focus. These lower numbers, between f/1.2 and f/4 are perfect for shooting portraits of your friend or pet, as it will give you a nice smooth background (depending on the quality of your lens, too, but more about that later).
The higher numbers, will give you a bigger depth of field, which means more in your photo will be in focus. Which is perfect for landscapes, architecture, and other things in which all of your subject needs to be in focus.
Click on the images to see them bigger!


As you can see, the depth of field in the picture I took at f/1.8 is much smaller than in the one I took with f/22, in which the background is completely in focus as well. These are but two extremes, there are many midways to find the "perfect" aperture for your subject, and that requires some fiddling from time to time. From time to time I am fiddling with that as well for a while, because no subject is the same.
This images shows everything we talked about in a small diagram. Low aperture, more light, less depth of field. High aperture, less light, more depth of field.
ISO
ISO is also known as "film speed".
ISO is a lot of sciency mumbo-jumbo that I don't know enough about to go into it deep. However, I will talk about what I do know about it, which are the most important things to know about it. If you want to learn more about all the sciency stuff behind it, take a look on Wikipedia. They talk about all the formula's and such there.
In short: ISO determines the light sensitivity of your film or sensor.
A lower ISO number, 100, for example, means your film or sensor is less sensitive to light, which means it's a perfect number to use during daylight, or in well-lit rooms. A lower ISO number will give you a nice and clear image, where as a higher ISO number will very likely produce some noise and grain.
Higher ISO numbers are very useful when you're inside, or when it's darker outside, but you can't use a longer shutter speed because you don't have a tripod or you don't want things to show motion blur.
How high ISO can go on a camera differs per brand and even per type. I do encourage you to go and experiment, to see how high you can set your ISO numbers and still produce a reasonably clear image. It's a good thing to know about your camera's limits.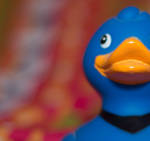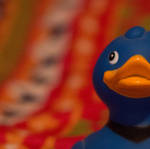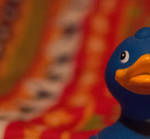 ISO 100 ISO 3200 ISO 8000
Click on the images to see them bigger!
As you can see, ISO 100 delivers a smooth and clean image. The higher I crank up my ISO, the more noise shows. Noise can very easily be removed from a photo by using noise reduction tools in Photoshop, Lightroom, or any other photo editing software out there. There are even special programs out there just for removing noise from your photo. However, keep in mind that too much noise reduction will also cost you (a lot) of detail in your photos. It's always better to prevent than to heal, but sometimes, you have no choice. My camera produces relatively clean images up to ISO 800. Knowing that limit can help you a lot and save a lot of work in your editing process. Using a (external) flash can also help a lot in producing clear images and keeping your ISO low.



Looking
The way you look at things also plays a big role in what your photos will look like. My art teacher always told me:
"You have to train yourself to glance over something and see all the small details in the big picture. It will help you to create a better composition, and thus, a better image"
Now of course it's not something you'll learn in a day. When I just started out training myself to actually see things, it took me a lot of time to create a composition and decide what things I wanted to show up in my photo or not. Sometimes it would take me up to ten minutes of looking and looking at things until I decided to take that photo. Back then, I was still working with film, so it wasn't so easy to just shoot and delete, I had to put a lot of thought in every picture I took, and I think that has made me a better photographer.
Nowadays I can look over a scene in a few seconds and decide what I want, but it took me years to get here. So don't get upset or worry when you don't see everything at once, or when you make mistakes. However, don't give up on it either. It takes a lot of time, but in the end it will make you a better photographer, and that is what makes it worth the wait.
This part about looking will blend in very nicely with our next chapter, "composition and location"
If there are any questions about all the things that I wrote here today, please do not hesitate to ask me about it. I am happy to help and explain things to the best of my knowledge. And please, do show me your results! I would love to see what you come up with.
I highly encourage you to take your camera off the automatic stand and set it to the "M" (Manual). Fiddle with settings, and don't get upset if it's hard or not working out the way you want, that is how you learn.

xoxo
Yuukon

PS: If you've enjoyed this lesson,
Please donate points if you can, so I can extend my premium membership and keep posting!

If you want to learn even more and receive positive feedback on your works, please join my group
PhotographyGuide
!


You can find chapter two here!

Photography101: Chapter 02: Composition - Location
Photography 101: Chapter 03: Lighting
Photography 101: Chapter 04: Light sources and WB
Photography 101: Chapter 05: RAW and Basic Editing
Photography 101: Chapter 06: Gear