GUIDING LIGHT - FINDING HOPE IN THE DARKNESS
Hello and Welcome to "The Living Room" of
Guiding Light
!
Guiding Light
is a mental health awareness project founded by
LadyLincoln
and
Yuukon
. Whether you're here to give or to get support, everyone is welcome! Our aim with
Guiding Light
is to provide a spot where Mental Health can be freely and safely discussed, a place for everyone who has mental health issues, knows someone with mental health issues, but also for those who want to learn more about it.
Introduction
Guiding Light
aims to create a supporting and loving environment for those who need it. A place where it is safe to talk about feelings, fears and to meet others, but also a place of hope. A place to find support, love and help. A place without judgement, but above all,
a place where every single deviant is welcome
.
You can read more about this project and the background
here.


Looking for & sharing Love
Below is a list of people who could use some extra love and support. If you can, please send them a kind message or just a sign to let them know they are not alone, and that we are all there for each other.
If you know someone who needs some extra love, or if you just need some extra love yourself, please let us know so we can add you to our list.
We are sending love to:
People looking for advice:
Wulfsista - She would like some advice on how to deal with aggression and maintaining self control.
RebeccaM-Art - Her sister is not doing well after a bad break-up, and she'd like some advice on how to help her.
RoyalOats - She is looking for kind souls to connect with who can be supportive for her.

Kenexandrite - They are looking for some advice on finding help, setting up an emotional shield and friendship.
JericaWinters - She's looking for some advice on how to increase motivation.
NathaAmore - She's looking for some advice on how to deal with disassociation and sleep violence.
People who have opened up their inbox to you:
important events/information and places to get help


Awareness Months

Autism Awareness Month: April
Stress Awareness Month: April
Sexual Assault Awareness and Prevention Month: April
Mental Health Awareness month: May
LGBT Pride Month: June
PTSD Awareness Month: June
Minority Mental Health Month: July
Suicide Awareness Month: October
Bullying Prevention Month: October
Suicide Prevention Week: September 8th - 14th 2019
Mental Health Awareness week 2019: October 6th - 12th 2019
Asexuality Week 2019: October 20th - 26th 2019

World Autism Awareness Day: April 2nd 2019
Children's Mental Health Awareness Day: May 9th 2019
PTSD Awareness Day: June 27th 2019
Friendship Day: August 4th 2019
World Suicide Prevention day: September 10th 2019
World Mental Health Day: October 10th 2019
National Depression Screening Day: October 10th 2019
World Kindness Day: November 13th 2019
International Survivors of Suicide Day: November 23rd 2019

On DA:

Within Guiding Light:


Outside of DA:
New additions are marked with

Do you have something to contribute to these lists? Please let us know so we can add your projects/groups/links!

Getting to know each other
To get to know each other, we have prepared a few questions for you to answer in the comments below! Please take a moment to read and reply to what others have written too. You never know in what ways you could connect with someone, and give each other love and support!
Who are you? (think about name, age, what art do you create, etc)
Do you have or have you ever had mental health issues?
Do you know people who have or had mental health issues?
What is it you're looking for? (Support, someone to help, learning something new, etc)
Feel free to write about more than is asked in the questions, though! We are definitely looking forward to meeting you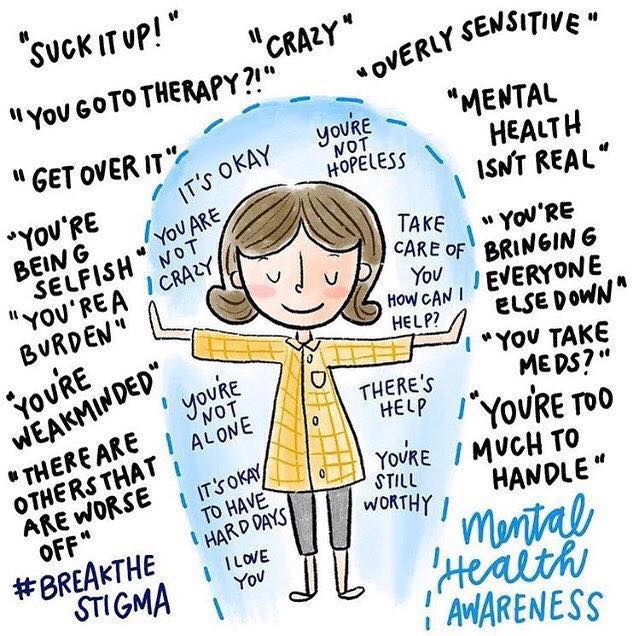 Original Artist Unknown. Do you know who made this? Please tell us so we can properly credit

If you would like to join us, you are welcome to become a member at our group!