Feedback Weekend
Hello all!
This is
Yuukon
and
B0nkers
and we have combined forces for Feedback Weekend!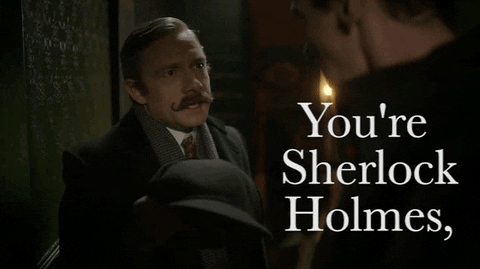 Hello and Welcome to Bonks' and Yuu's Guide to Giving Feedback!
It's so wonderful that you're here, and we hope this article will be useful for you. Should you have any questions when you have reached the end, feel free to ask them! We'll happily answer them for you.
Let's first start off with some terminologies. There are a lot of different terms when it comes to giving feedback, and a first step to being able to give some is understanding what all these words mean.
When someone requests feedback it usually means they are seeking for critique and not criticism. There is a vast difference between the two so let's find out what they are before we jump into how to give sound feedback.

Critique is a critical review, discussion or commentary of a specified topic.
Criticism is to judge, to find faults without providing ways to overcome those setbacks of a specified topic.

Critique is positive, looks at structure, finds what's working, highlights honestly and objectively, is positive even about what isn't working in the artwork, is concrete and specific, addresses only what is provided not what isn't.

Criticism is negative, finds fault, looks for what's lacking, condemns what it doesn't understand, describes with a cruel wit and sarcastic tone, is vague and general, looks for flaws in either the artwork or the artist. (Bates, 2018)
Now that we have that outlined shall we get on with how to give constructive feedback?
Giving Feedback
Feedback is an essential tool for any artist to improve their work. When you give feedback, it's important to be constructive. Giving constructive feedback means that you build things up, not break them down. It's a way to let the artist know you're not there to attack them, but to help them.
It is understandable that you might be worried that someone might be offended by your feedback, however, if you make sure your feedback is friendly, and constructive, there will be many artists that are very appreciative. But how to make your feedback constructive? Let's get ourselves knee-deep into that.
Constructive Feedback: How it's constructed
There are many ways to give constructive feedback. One of the best-known techniques is the sandwich method. Like if you were preparing a sandwich, you're using layers to add things into your feedback.
This is how it's built up:
Compliment

One or two tips/suggestions

Compliment
It's also important not to go overboard with tips and suggestions. Pick out what you think are the most important things for the artist to improve on.
Important things to keep in mind when giving feedback are:
Look through the artist's eyes: If you're giving a feedback on someone's artwork, it helps to know where they're coming from.

Don't nit-pick the little things: Weirdly shaped trees, odd clouds, funny ears and noses… it can sometimes be helpful to point out those flaws, but it's often best to focus on the big picture instead.

Keep it short: Don't beat-around-the-bush or babble about what you want to say, get to the point.

As a rule of thumb, start positive, end positive. With the sandwich method, the tips and suggestions are layered in between the compliments, which is a way of making your feedback more constructive and friendly to the artist. If we were to end our feedback with something negative, nobody would feel happy about that. Instead, ending it with a compliment will make people happy, because you have given them tips, but you still like their work.
Never be vague. There's nothing worse than being vague. It usually sounds like this: "There's something missing but I don't know what it is. But it's something." In reality, if you have nothing concrete to say about the artwork, it is best not to say anything at all.
It is important to focus on the artwork rather than on the person. If you're friends with someone, and they ask for your thoughts on something, always be honest. Sugarcoating the truth is not going to help them improve, and they ask you because they want to improve! When giving feedback to someone you don't necessarily know, it's important to be honest as well. Don't worry about things like "will they still like me if I say this?". If you put it nicely, they will thank you for it.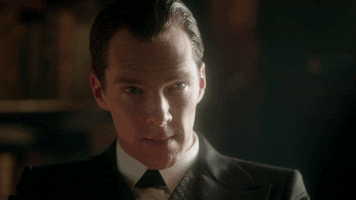 Proper feedback doesn't feel bad. Feedback should enlighten, guide and have that pleasant feeling of honesty, safety and support.
It should never ever:

Humiliate

Force someone to explain themselves

Intimidate

Negate a person's point of view
Some examples of keywords/sentence starters that you can use when giving tips are:
Have you tried…

Perhaps you could….

I've once learned this really helpful technique, ….

Can I show you how….?

Did you know about…?. / Have you heard of….?
And so on! Never tell someone they "have to" or "should do" something. That's not going to encourage someone to try something new in order to improve. Being friendly is a key to giving constructive feedback.
In conclusion, always remember that artists are mostly on a lookout for a different perspective. They would appreciate some feedback and if you can provide with some positive comments, it would make their day slightly more brighter.
We have shot a lot of information at you in this article. It can be a lot to process, so here is a short overview of
the most important points of giving feedback to artists:


Start positive and end positive

Don't be vague. Get to the point.

Look through the artist's eyes

Go for the big picture

Be friendly.

We hope this article has been useful for you, and if there's any questions, feel free to ask!