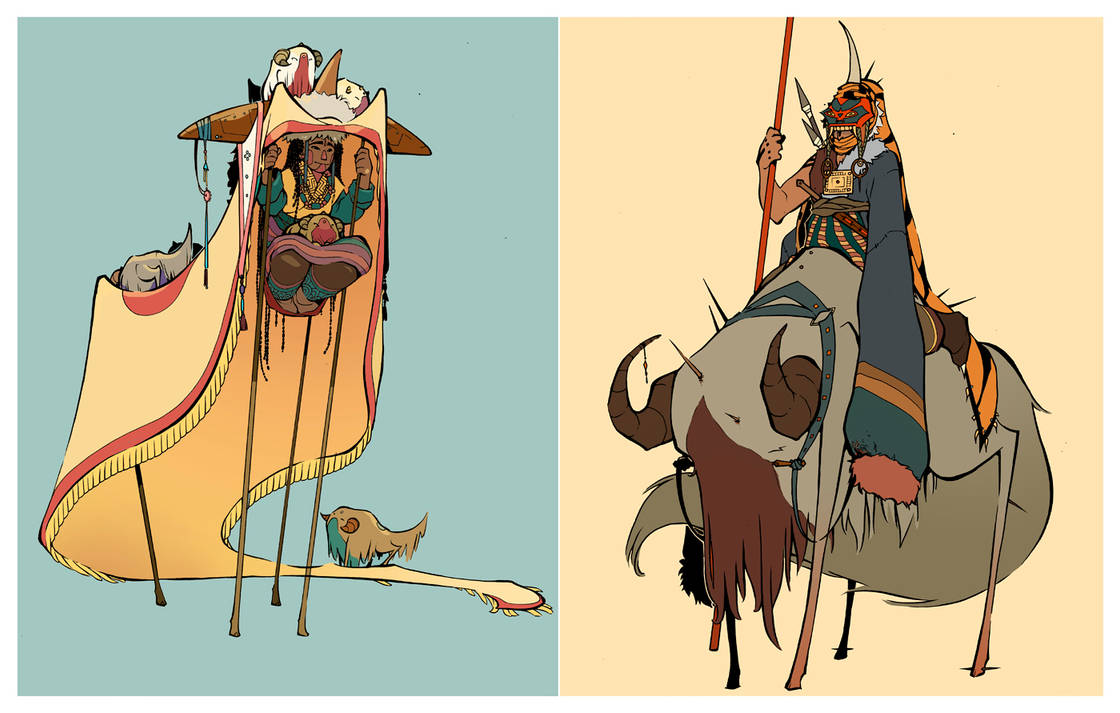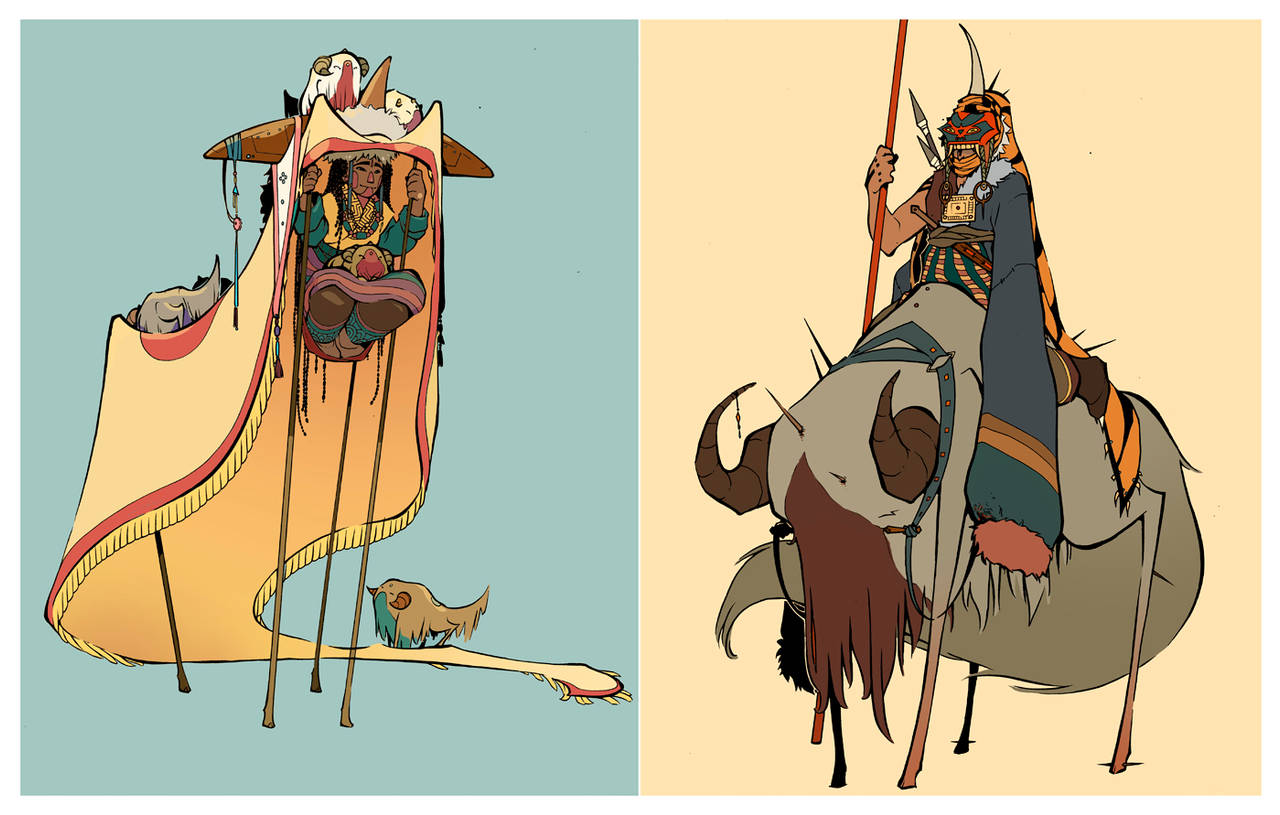 Watch
For my Character Design class. The assignment each week is to create a positive and a negative character, though sometimes there's an extra rule in place as well.
The Shepherd dresses as the goat-pups' mother, and they ride up and down the hills on her long cloth-train.
The Hunter usually leaves them alone, unless he needs to capture a new steed. Sometimes he appears in the cliffs outside villages and just watches; nobody knows what he's waiting for.
These guys... might get used in a comic...? I have an idea for one, although it's shaping up to be a bit longer than I was anticipating. But I really like the idea.... It'll be about a girl named Hummingbird who sets off on a journey to meet the empress.
[EDIT] Tentative designs for the the Hummingbird and the Empress (
[link]
).

Other works relating to "The Hummingbird and the Empress":
[link]