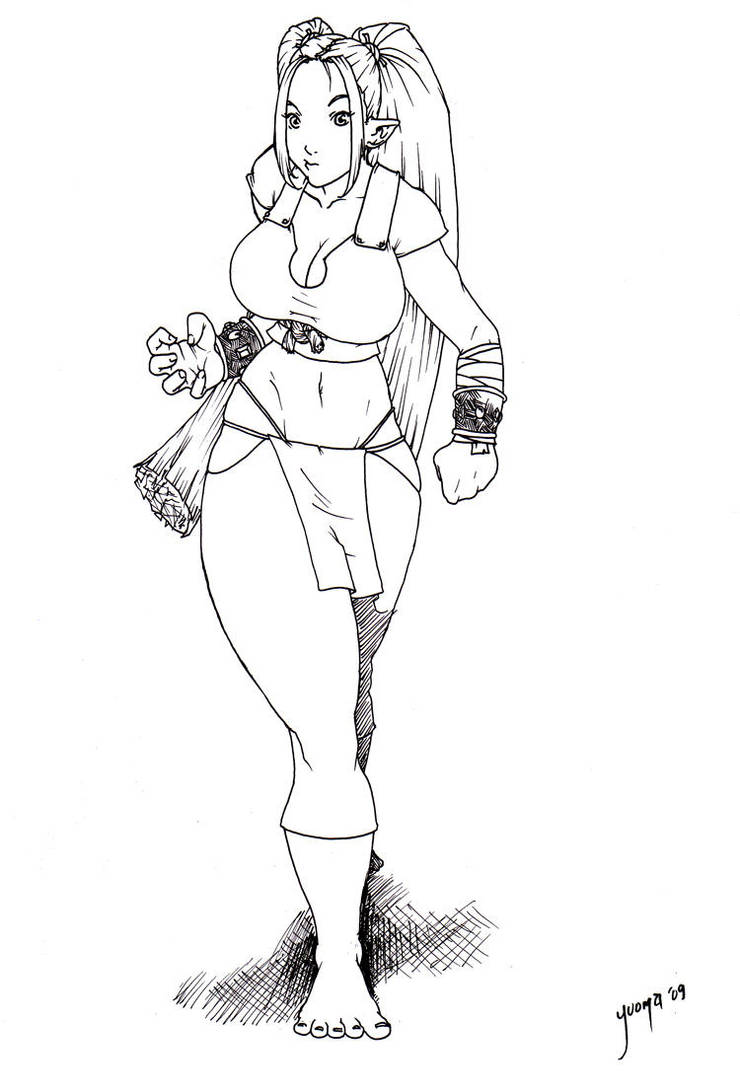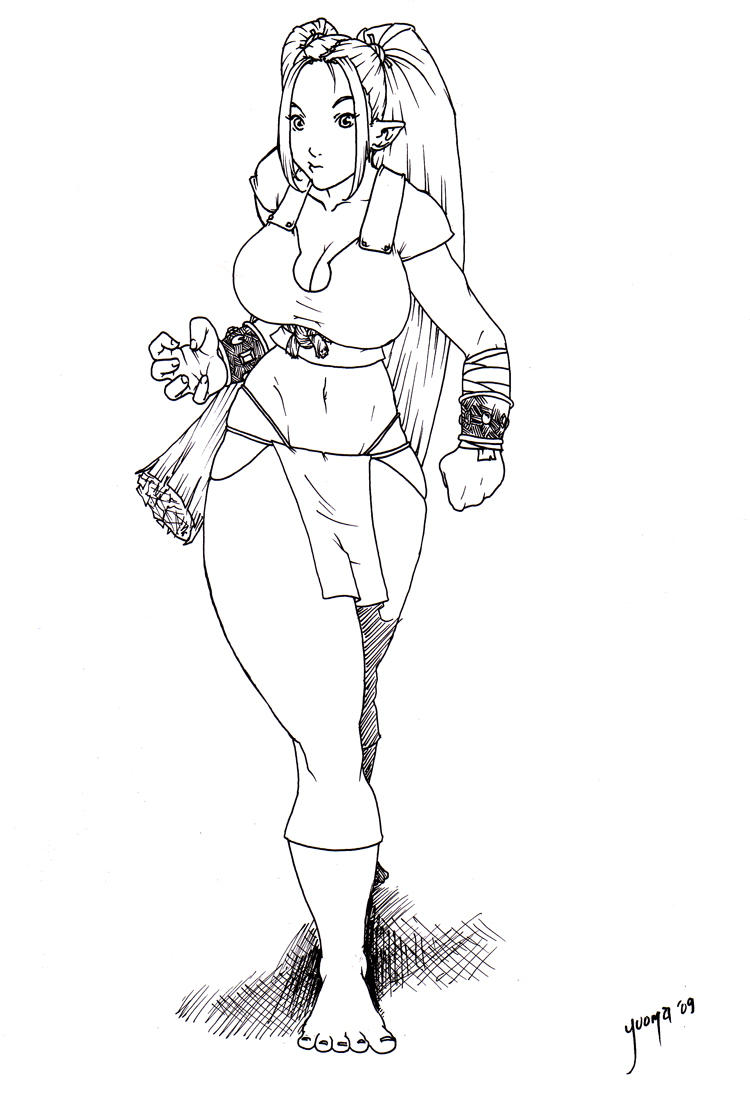 Watch
yah. it's Tanek. Again.

wanna fighddabouddit?

Reply

I have no idea who she is, but I love her stance and her expression. It's great to see curves on a girl who's about to kick your ass.
Reply

That's Tanek. she's a character in my comic. and I agree curves on a girl are good to see, so i'll stop typiing and got back to your gallery NAO.
Reply

Tanek, hmm? If she kicks ass as much as this picture promises, I'd read it!
Reply

Would it be OK if I colored this?
Reply

not only would it be OK, but now you are legally obligated to do so!
Reply

Is the Title a quote from the P.O.D song Boom... and if so is is The Crystal Method Remix? I love the stance btw.
Reply

And what a lovely boom it will be

Reply
I love her expression, its like she wants to hit you but is making sure you are ready for it.
I love how you draw your ladies with voluptuous curves. It really makes me appreciate your art so much more! Coming from a lady with thighs, it means alot

Reply

she's very polite that way.
i likes me some curves. also, congrats on the thighs

i was checking out your gallery, and i must say, not bad.
Reply

Very nice work as always.
Reply

she's got booooooobies.....^__^ *poke*
Reply