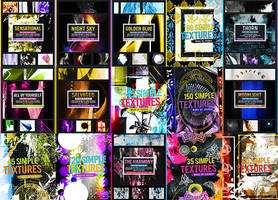 All Premium Content
Buy this to gain an ALL-TIME (not monthly) access to all premium resources packs I create (through Google Drive). As a subscriber you can also suggest what kind of resources you would like me to upload. Once you purchase, DM me for further info. NOTE: Reuploading and sharing premium content with others is strictly prohibited!
---

6 big textures - inspiration
Description
[set76] - Inspiration flow

| 6 big textures - 1088x725 pixels |

* Enjoy the goodies
* Use them whenever you feel like it
* Credit me [yunhe@livejournal / yunyunsarang@deviantART] if using (not a necessity, but i'd appreciate it!)
* Don't claim that these textures are yours.

Thank you.