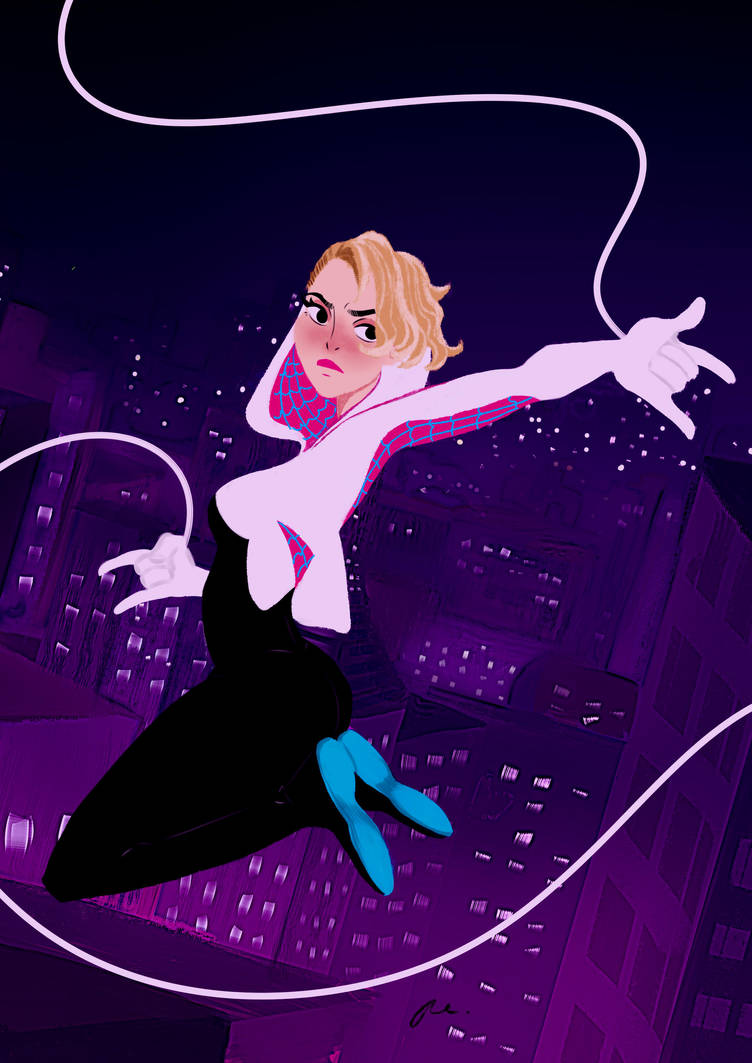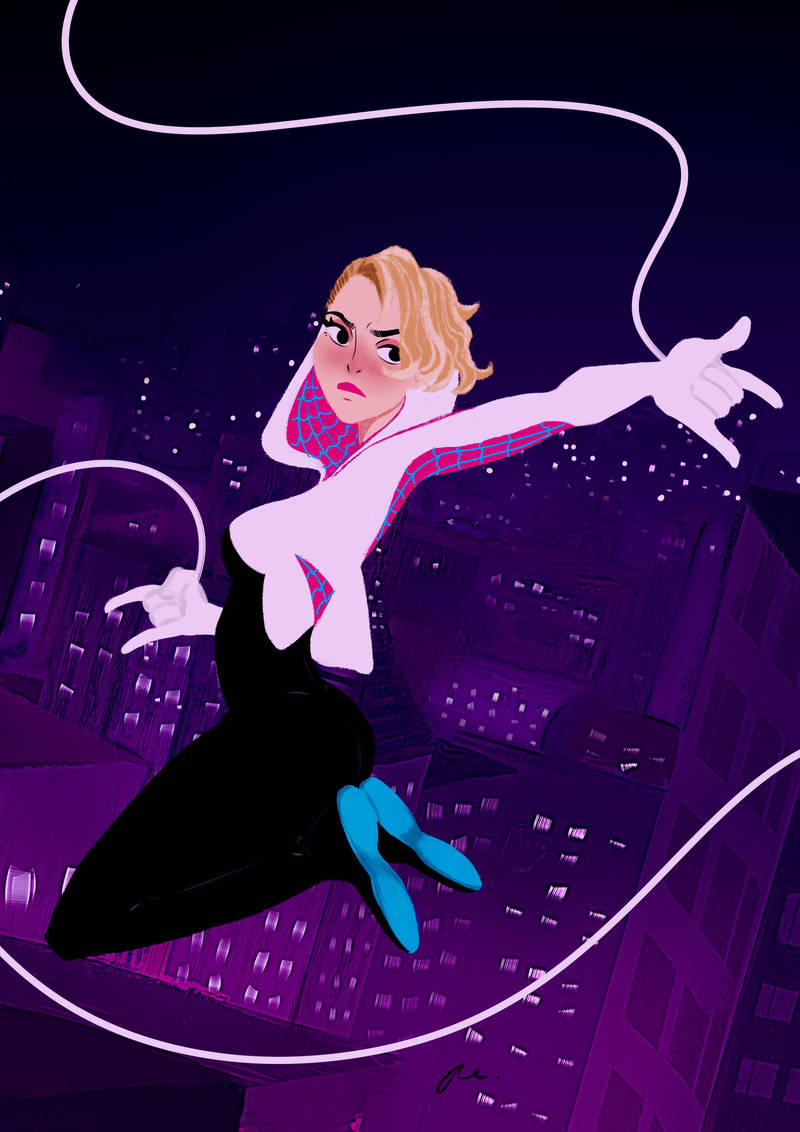 Watch
Did you know I love spiders? You do now. Don't kill them pls, they bring good luck! Here is one of them

btw about the movie (the spider-verse one), I am obsessed already. This is like a dream come true, srsly I can't wait for it! Miles, Gwen, Parker... even the pig which is awesome <3 I need to buy Miles comics finally but they cost so much <<

Love it! Can't wait for the movie! ^^
Reply

Me too! It's gonna be awesome ;v;
Reply

Very dynamic! Love the angle and character pose ^.^
Reply

Reply

Cool

Reply

Again love your art and a fan of 'Gwen Stacy' of the Multiverse. Great BG city and coloring that has the sense of the city while having Gwen pop out visually.


I also saw the new trailer and can't wait! With so many different Spider heroes (and even a few villains) and being told only 6 Spiders would make the cut for the movie I had going over in my head who the members might be.
A Peter version
A Miles version (and main star for the film)
A Gwen version (the great artwork above by you)
???
???
???

I had some expectations who the other three Spiders might be. Seeing "Peter Porker/Spider-Ham" wasn't unexpected was he was a more well known Spider hero for comic fans having existed since the 1980's I think and he also was a Web Warrior (and group of spider heroes that travel and help many in the Multiverse).

I was shocked when I saw Peni Parker pop up to be shown that she will be one of the members of the 6 spider team for the movie. Newer made in 2015 for a one shot comic then agian recently for a one shot comic her odds of being a member was vastly low compared to other Spider heroes. So seeing a version of her (while different from the comic version art style and possible personality) was a surprise to me.

Anything comics side wise you like to know I can try to supply to my knowledge for you. As for these versions made for the upcoming movie presented including each one's past, origins, and characterization we will discover when seeing the movie.
Reply