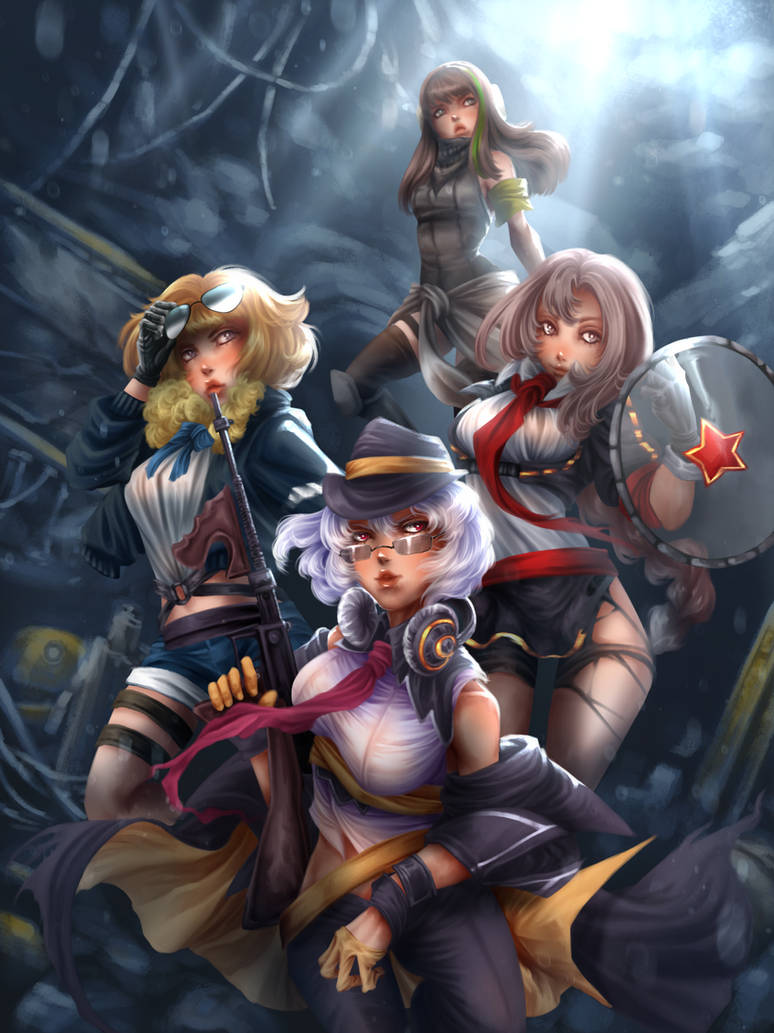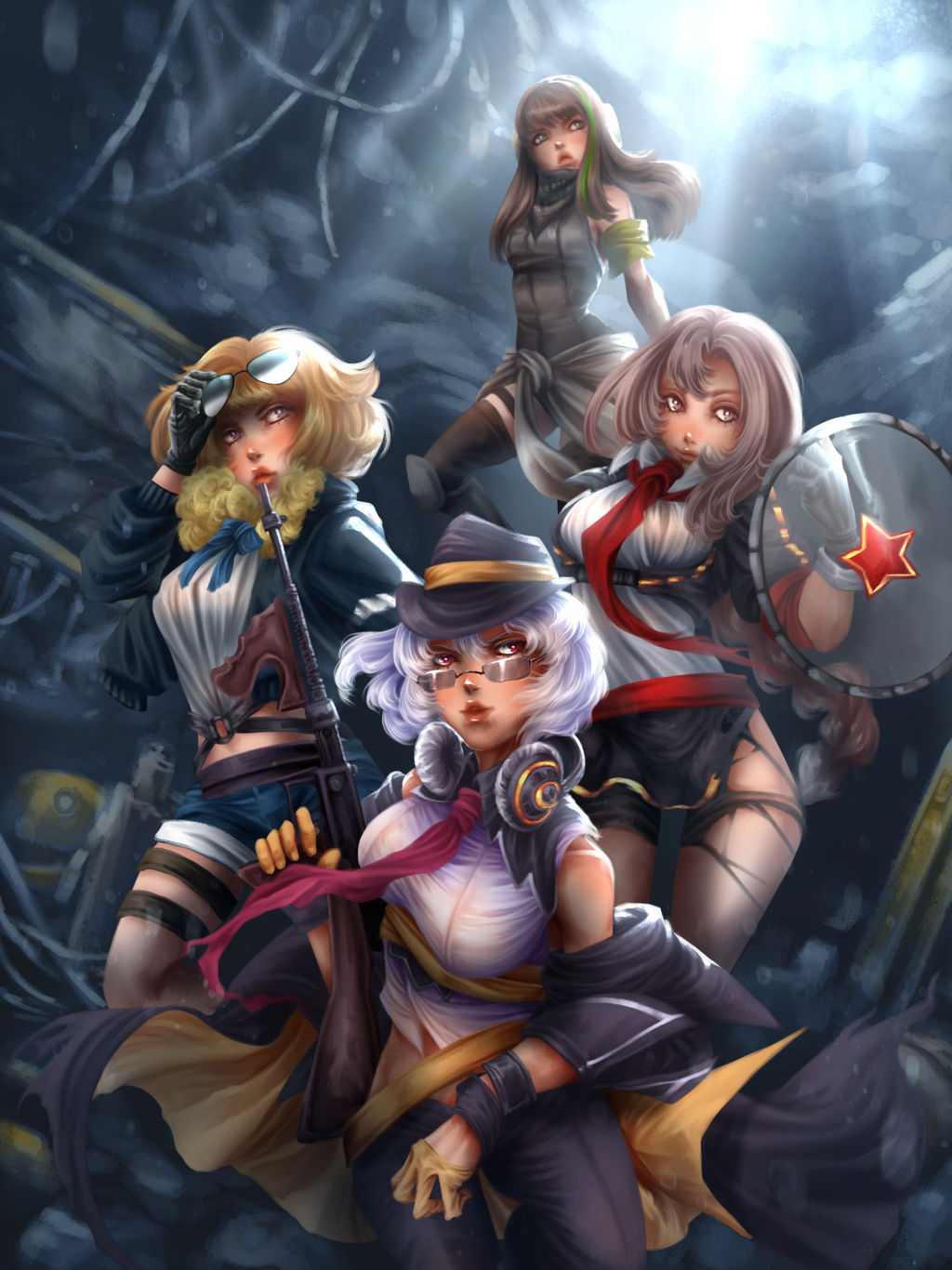 Antes de comenzar, esta ilustración fue hecha para un concurso y es por likes, así que si le gustó puede dar click en el siguiente enlace y darle "me gusta", se lo agradecería un montón:
www.facebook.com/girlsfrontlin…


Título: Survivors of the Ouroboros Mission
Fanart hecho durante agosto del 2018 para un concurso de ilustarción del videojuego para móviles Girls' Frontline.
En este puse a mis personajes favoritos; Thompson, Grizzly, M4A1
y Shotgun type 97 luego de completar el difícil evento CUBE y vencer a ouroboros y sus compañeras.
Materiales: Tableta digitalizadora, Photoshop.
¡Saludos!