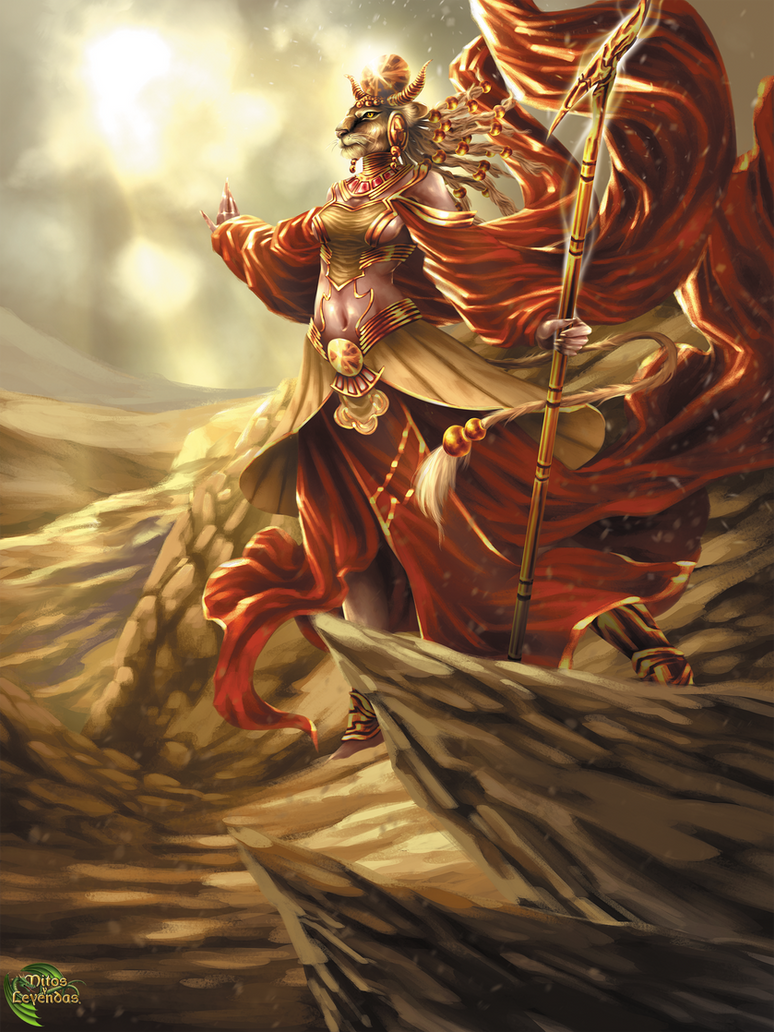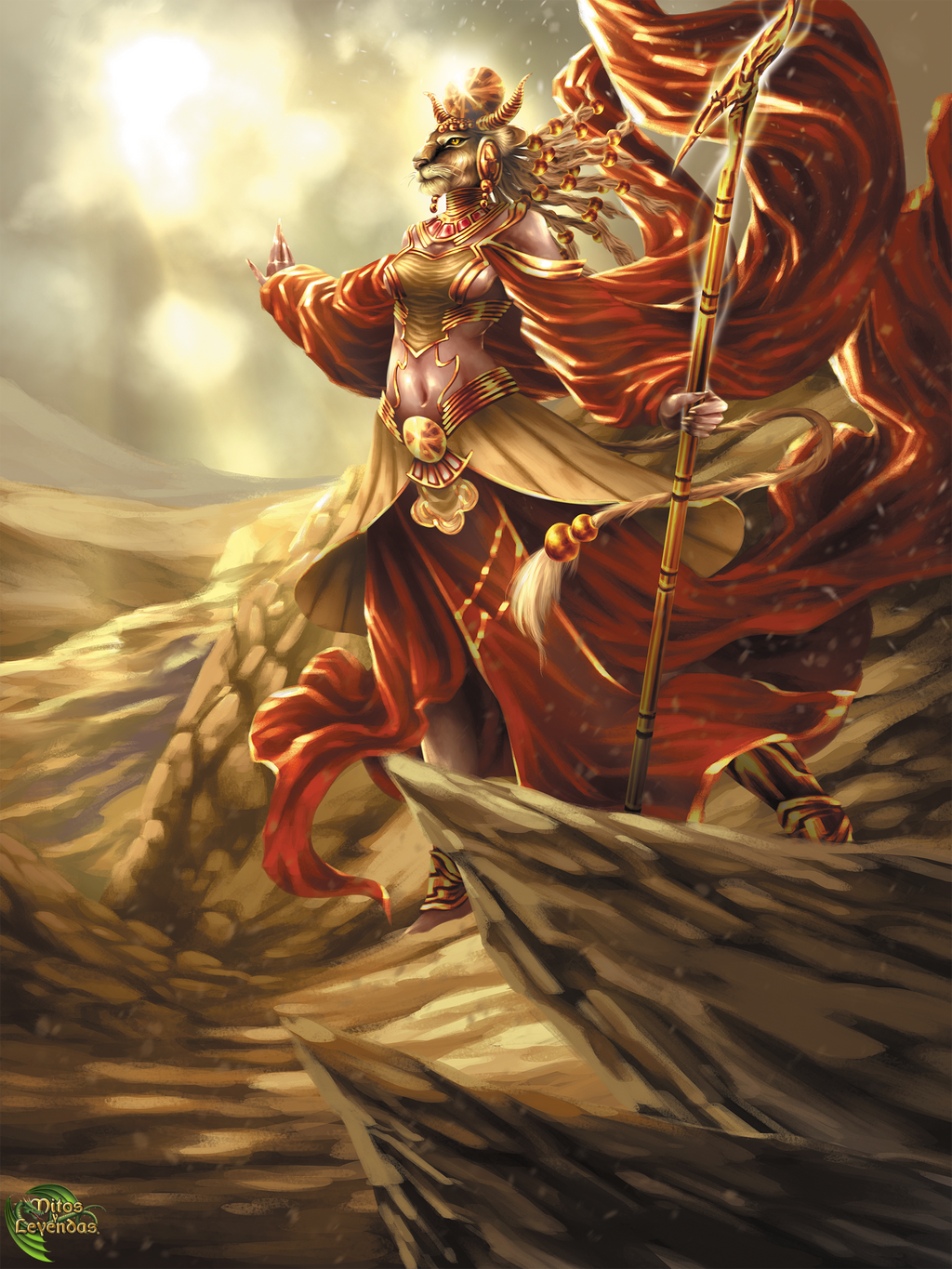 "La dama distinguida, la protectora de Horus. En alto Egipto ella es la leona custodia, guardiana y gran curandera."
Título: Repyt
Comisión hecha durante la primera mitad del 2018 para
Mitos y Leyendas
en su edición Kemet, como una carta de frecuencia vasalla, obtenible mediante la compra de sobres de la edición.

Una diosa menor del panteón egipcio, posee el don de la curación y reside en su santuario en el Alto Egipto, conocido como Trifieion.
De ella se cuenta que cuando Horus fue escondido de Seth, este fue picado por un escorpión y fue Repyt quien lo salvó.
Materiales: Tableta digitalizadora, Photoshop.
¡Saludos!

Nice rocks

D
Reply

Reply

La versión egipcia del Rey león no se va por las ramas.
Reply

WOW this is awesome

!!
Reply

¡Buen trabajo, Sara! La pose está muy bien lograda.

Me gustan las tonalidades cálidas que utilizaste en esta ilustración (pienso que es ideal para representar sus habilidades curativas).

Reply

gracias, es complicado teniendo una paleta tan limitada para esta edicion tematica de egipto pero hice lo que pude dentro de las paletas sugeridas

Reply

The detail in this piece is amazing and gorgeous!
Reply

Good job

Reply

Simplemente excelente! Las ilustraciones de las Mitos y Leyendas siempre me encantaron y esta es simplemente genial!
Reply