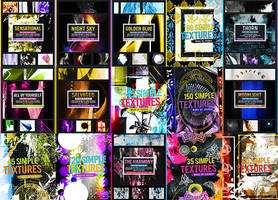 All Premium Content
Buy this to gain an ALL-TIME (not monthly) access to all premium resources packs I create (through Google Drive). As a subscriber you can also suggest what kind of resources you would like me to upload. Once you purchase, DM me for further info. NOTE: Reuploading and sharing premium content with others is strictly prohibited!
---

Description
Attack of the crazy spiders!!!! 20 brushes. 659-1000 px. Usable in all versions of photoshop.
If you use, you may link back if you want. And if you want, note me with you work because I would like to see you work but it's not necessary.
Oh, and please

if you use it or download it or like it