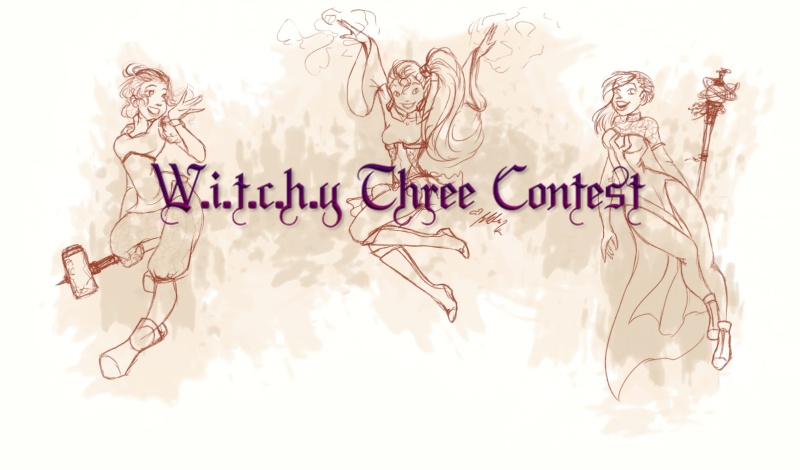 NEWS:
- THE CHOICE HAS BEEN MADE! Check out the winners in the link above!! -
Thanks so much for all your entries guys!!!
Now the judging starts so keep an eye out!
Thanks so much to all the contributors and of cause my fellow judges!!!


I've been participating in so many W.i.t.c.h. contests by now, am part in quite some groups
and I think there's just not enough support for Irma, Hay Lin and Taranee!!
So here it is! My very first contest!
Thanks at this point for my dear helpers and friends, co-judges and watchers for the support!
But enough talk! Now get paper and pen, tablet and brush and create your art!!!


W.i.t.c.h.y Three - Irma, Hay Lin and Taranee
Draw at least one of the following characters: Irma Lair, Hay Lin or Taranee Cook from the comic and animated TV series W.i.t.c.h by Disney. (Add link to official WITCH characters website)
You can draw a single or couple picture or group them with each other, other W.i.t.c.h. characters, your OC's, any character from a game, TV series, movie, comic, etc.



Into the Game-Zone!
This theme is optional and does not have to be followed to participate in the contest. It will NOT give you a higher chance of winning! Should you however decide to use this theme and your picture is chosen amongst the Top 3, you get a bonus price on top of the regular one. (E.g. 1. Prize + bonus prize)
Theme: It's all about games! Imagine what Irma, Hay Lin or Taranee would look like, if they were to dive into a computer, Nintendo DS, online world, Ps4, or become part of a board game! Think of Mario, Zelda, Silent Hill, Pokémon, World of Warcraft, etc.!

Drawing e.g. Irma holding a gaming device in her hands does NOT count. It will only count, if her "Avatar" of that game she's playing is being showed in the same picture as well and actually resembles her! The girls not being in a game per se but cosplaying game characters or going to a LARP (Live-Action-Roleplay) event is sufficient and will count.
You can use existing games and make your picture a crossover or create something new, it's entirely up to you!

ATTENTION!
Should you try to apply to the bonus theme and me or the other judges decide that it doesn't
count, we will inform you of that decision with proper reasoning and you can still participate
as a normal contestant.
For any questions about pretty much anything, feel free to make noise. I'd be happy to help and I usually don't bite


- write a journal to support the contest and comment below that you're entering
- Entries must be colored in some way. Traditonal, digital, black/white, etc. is allowed. Linearts/Cleanups and sketches
without any shading or coloring won't be accepted.
- Entries must be done for this contest specifically. Everything older than the contest starting date won't be accepted
- Entries must be family-friendly. Clothes can be short-ish; pictures can have a dark mood and so on… just make sure
not to cross the line, okay?
- 3 entries per contestant allowed. Only one entry per contestant will win though.
- When submitting entries, link back to this journal in the description. Any further description on your entry is gladly
accepted but not a requirement to participate.

---------------------------------------------------------****----------------------------------------------------------------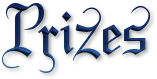 Every officially entered contestant will receive a participation certificate and 50 points as thanks for their effort!

First Place:
- Chibi by


- llama by


- Commission by me (medium body, full color, one character)
- Individualized participation certificate
- 4.000 DA points
- 20$ via PayPal
- Winners Package from AnotherContestGroup

Second Place:
- llama by


- Commission by me (portrait, full color, one character)
- Individualized participation certificate
- 2.500 DA points
- 10$ via PayPal
- Winners Package from AnotherContestGroup

Third Place:
- llama by


- Commission by me (portrait, lineart, one character)
- Individualized participation certificate
- 1.700 DA points
- 5$ via PayPal
- Winners Package from AnotherContestGroup


Fourth Place:
- llama by


- Witch outfit design or redraw (without character, like this: (CLOSED) Adoptable Outfit Auction 122-123)
- Individualized participation certificate
- 1.050 DA points
- Winners Package from AnotherContestGroup


Fifth Place:
- llama by


- Commission by me (chibi, one character)
- Individualized participation certificate
- 500 DA points
- Winners Package from AnotherContestGroup

Bonus Price:
- Chibi picture of either Irma, Hay Lin or Taranee in their RPG attire (see above) - you can pick!
- 250 DA points


DEADLINE
14th of Oktober



Entrants:






















Entries:





<da:thumb id="561390122"/>



<da:thumb id="562160138"/><da:thumb id="561711700"/><da:thumb id="561734004"/>












<da:thumb id="566187326"/>