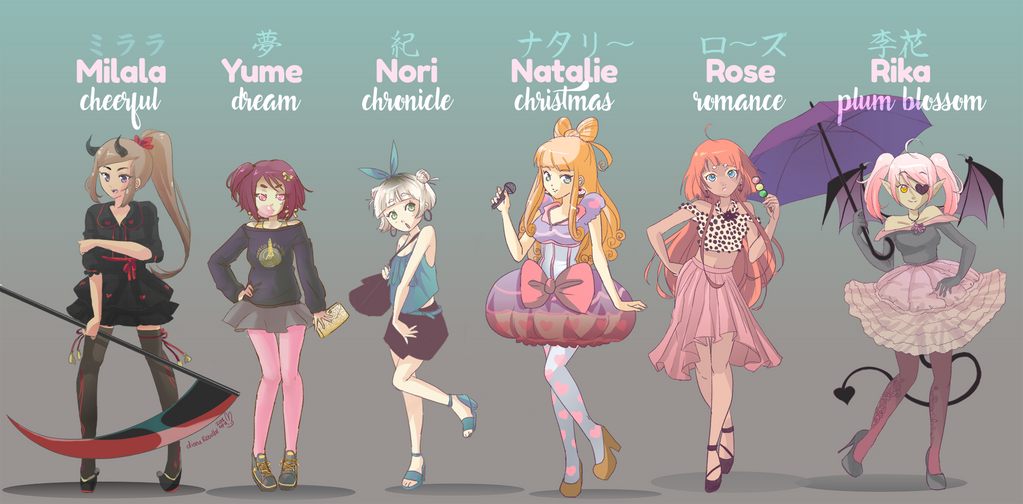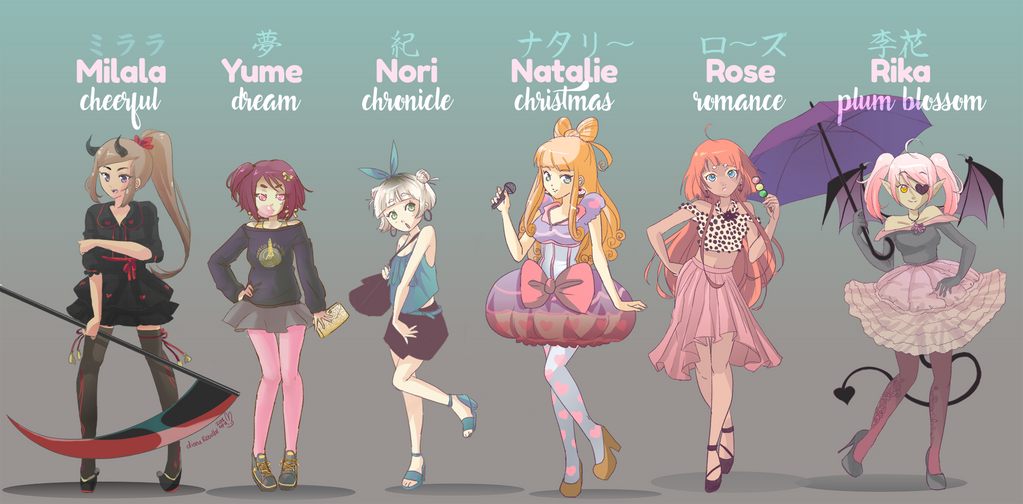 Watch
i decided to go back and finish this pic thats been sitting on my hd since 2015, it was inspired by a pic i saw
sashamya
do with her OC's lined up with their names, name meaning and some fashion ensemble from a website. it was cool af so i wanted to do something similar with my oc's.... ~three years later~ hahaha ORZ
Some of these characters I havent drawn in like years.. mostly Natalie, she hasnt been drawn since 2009... RIP.

Reply

How embarrassing is it that I don't remember when I did this? This is great, though. Any excuse to draw random fashion outfits. ALSO, it's always a good character ref. Nori is super cute as a human.
Reply

Reply

OH MY GOD I FORGOT THIS EVEN EXISTED.
Side note, I like the outfit I put Mia in, good job, past me. Everyone do more character lineups!

Reply

I for one am down for more character line ups! These drawing dress up things keeps me my compulsive need to buy clothes at bay, so win/win!

*lowkey steals Mia's neck scarf n top*
Reply

Reply

They all look so adorable! I love all their outfits!
Reply