My Gallery :
yukkabelle.deviantart.com/gall…

My Prints :
yukkabelle.deviantart.com/stor…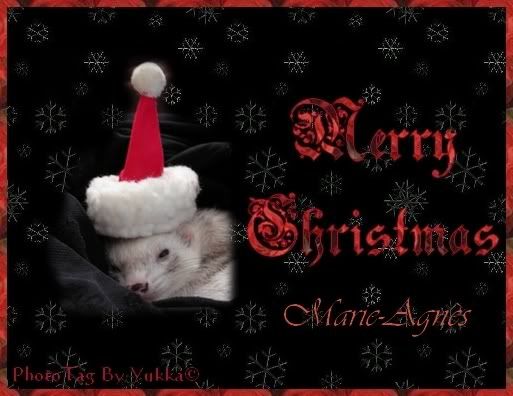 Please there is still around 90 ferrets who need a Santa.

There is in total 766 ferrets on the Tree !
This morning there were in my mail from the Ferret mailing list this message:
Hey all! Let's make a big push this week to get these final 93 ferrets
Santas!

Tree 16 needs only TWO Santas! Tree 20 also needs only TWO Santas! If
we get those FOUR taken, the first 20 trees will be complete!

But, what we really need to do is to look at getting the OTHER trees
complete as well! Let's see if we can get Santas for ALL the Tree
ferrets by next December 15! That would give people 10 full days to
get gifts together and sent!

This year we have a total of 766 ferrets on the Tree! That's quite an
accomplishment! Thanks to every one who has posted their ferrets, taken
ferrrets from the Tree, or sent in polite emails when things didn't go
as planned.

Many continuing thanks to Kris and Lynn for their work on the Tree;
without them, it would not have worked out as well.

Being a freshman year, I think it has gone very well! I hope everyone
has had as much fun working with the Tree as I have!

So, let's get Santas for the rest of these ferrets!

(Rah, Rah, SisBoomBa!)

Melanee Ellis
Ferret Giving Tree Admin. and Cheerleader
Please if you have no children to spoil or family or friends or if you have enough time and a little money to share with those little ferrets in need, it is right now the time to do it, for everybody to have a beautiful Christmas.
You will see how you can feel good to be a Santa for a little ferret abandoned, sick, too old for a new family ...
This year I am the Santa of Casper : www.ferretgivingtree.com/showd…
Please take a look at my new little protégé, a so cute baby albino with the cutest tiny paws.
I must admit I have succumbed because his tiny hands


The Ferret Giving Tree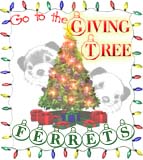 www.ferretgivingtree.com/
Please meet some of the wonderful shelter ferrets that need your help to have a happy Holiday Season!
Click on their picture to get to know them a little more personally. Each one has his or her own
story to tell. These kids are living in the safety of a shelter, where many will stay until their time
for the bridge comes. Some are elderly and not considered adoptable while some, due to behaviour problems
may not get a home until someone can take the time to teach them how to behave correctly.
Shelter Moms and Dads love these kids, but can only give so much since they have so many they must care for.
Please choose a Ferret this year that you can play Santa to. Even the smallest of gifts can
mean the world to these special little ones. Give them an extra joyous holiday this year.
There will be a Ferret Santa Form link on each page. Just click on it to fill out
the form, click submit and your done! That's all there is to it, so don't hesitate,
fill out the form and make a special Ferret's Christmas wish come true.
I have supported the yearly Ferret Giving Tree since 3 years now.
Many of us are not able to help out as it is difficult enough for our own fuzzies.
But just perchance you think you might be able to help, try giving the tree a look and see if you fall in love with one of these kids and maybe you can help give them a Merry Holiday.
If you have any questions please feel free to ask. I will do my best to get the answer. I am not involved in the organization of the Ferret Giving Tree, I am just a secret Santa for a little lovely ferret

You can send them treats, hammocks, toys, or pay for the shelter's vet bill.
If you want to send them beddings and hammocks, sleep sacks, I know ladies who are making them especially for ferrets and will even take care of the shipping directly to your chosen ferret

If you want also to make a mom or dad shelter happy in more of their little rescued, they will be so thankful to receive a print or calendar of ferrets. Their ferrets rooms are always decorated with ferrets pictures on their walls

Need some ideas, please visit my store :
yukkabelle.deviantart.com/prin…

In memory of my beloved Anika who was a rescued ferret.
I adopted her from the Ferrets Ottawa Shelter years ago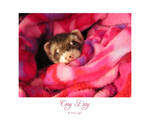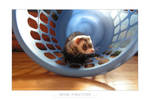 :thumb103326909:

In memory of
DragonDancer

's beloved Sammy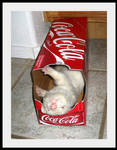 F E R R E T S

F E R R E T S

F E R R E T S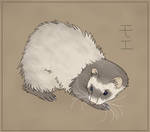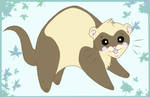 :thumb145267848: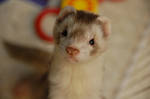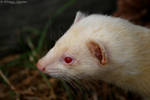 :thumb142851594: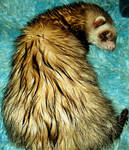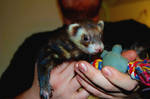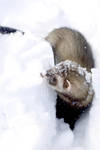 :thumb90199195: :thumb143620506: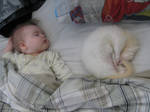 :thumb139828138: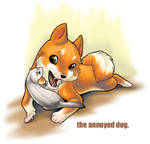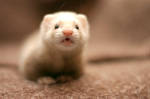 :thumb124881718: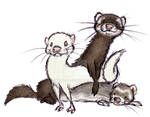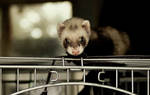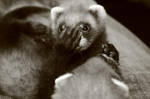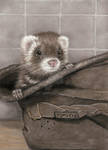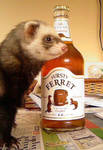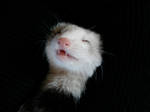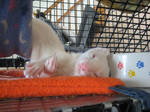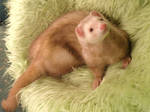 :thumb102441676: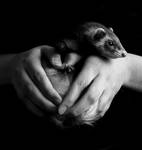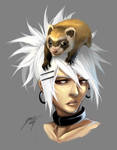 :thumb137575705: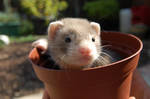 :thumb132531200: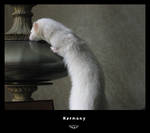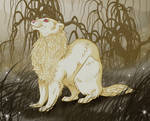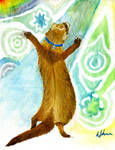 :thumb132068788: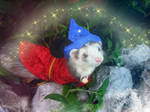 :thumb140161319: :thumb95259886: :thumb135198279: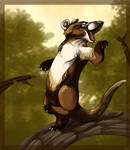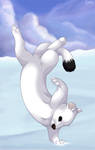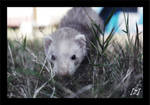 :thumb116370117: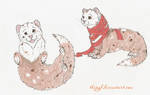 :thumb119918914: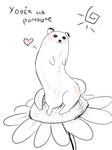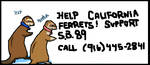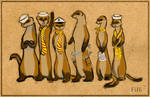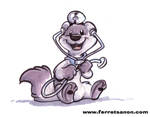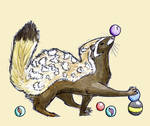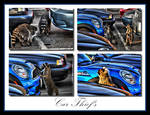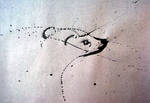 :thumb34084376: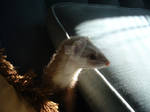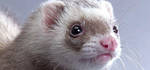 :thumb133198911: :thumb133204490: :thumb133219953: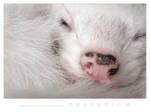 :thumb101966568: :thumb131158353: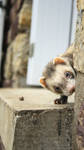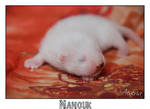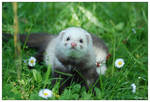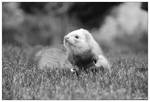 :thumb122516224: :thumb122001964: :thumb116156434: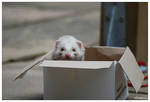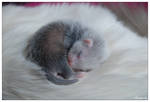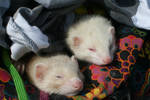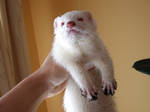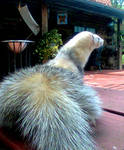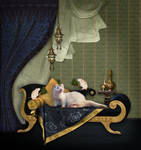 :thumb124219587: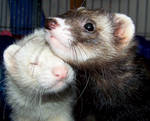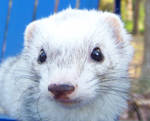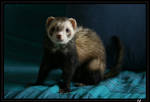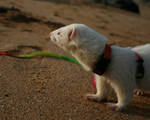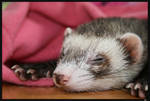 :thumb113562276: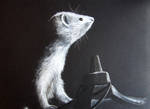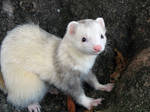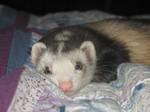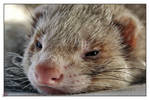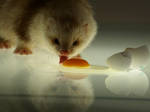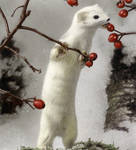 :thumb54282577: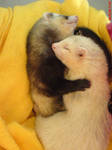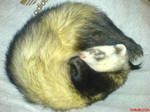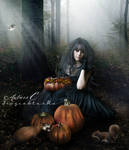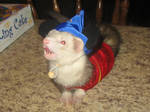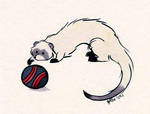 :thumb95312662::thumb92941355::thumb95313746: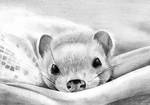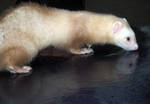 :thumb115879731: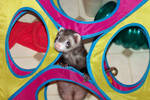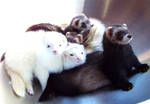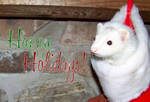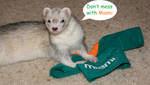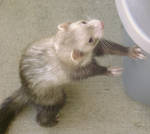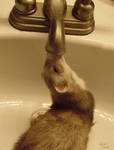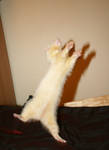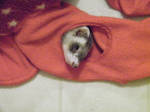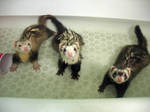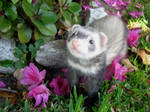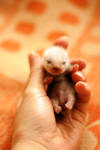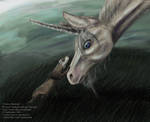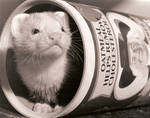 :thumb38074182: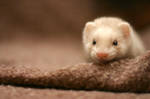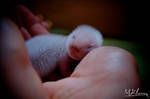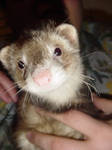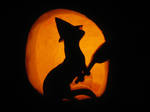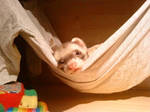 Did I forget somebody ? shame on me ... please tell me, I will ad your baby

I think I will post this as a news too in a few days so if you want to see your baby on it, and I forgot it, please tell me !!!

_________________________________________________
:thumb129060761:
---------------------------

My website :
www.geocities.com/basilloume/a…

MySpace :
www.myspace.com/marie_agnes

My Blog :
marie-agnesphotography.blogspo…