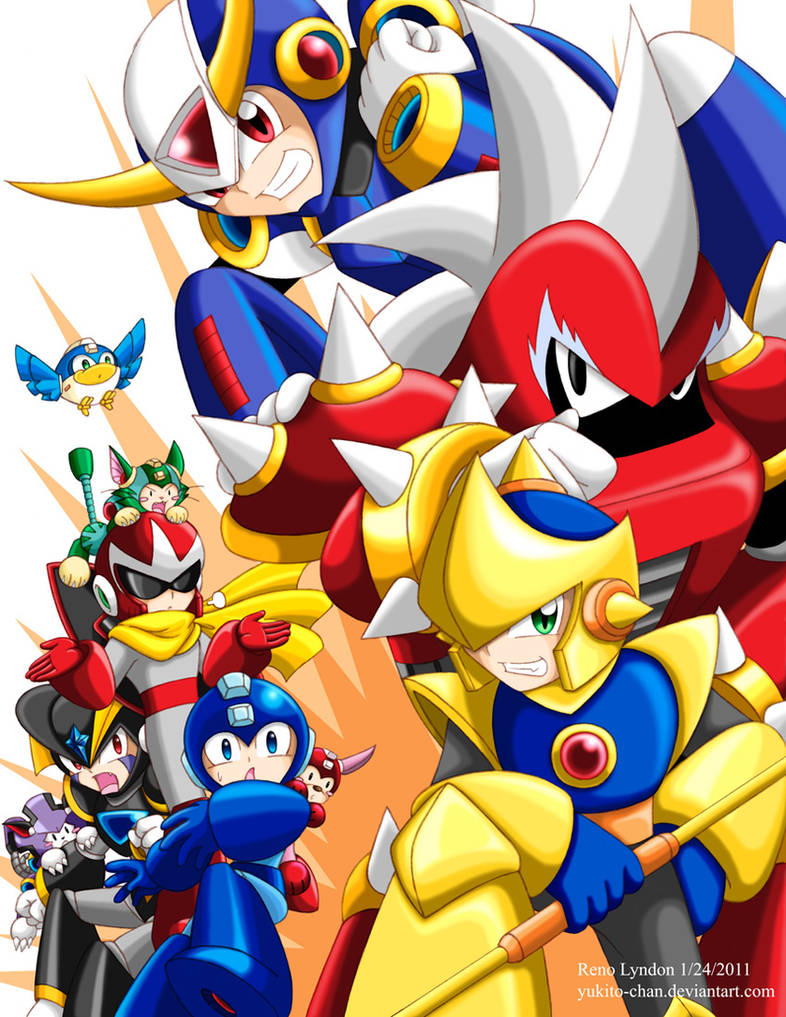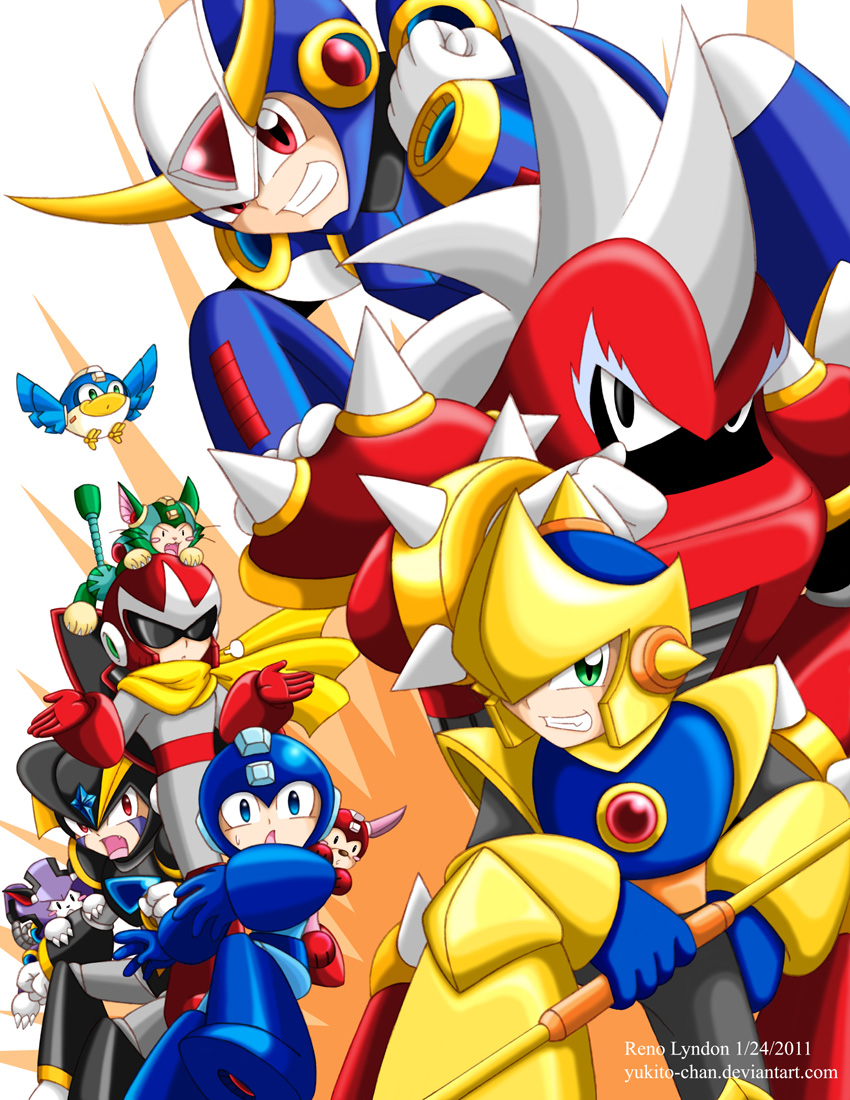 Watch
EDIT (4/22/2011): Didn't make it into the book. Well, there's always next time. I did have fun making this, and that's what matters.
I so so so so

the Rockman Killers! Well, maybe least for Punk, but hey, they're a group and he has to be in.
Celebrating the third comeback of these oh-so-lovable Robot Masters in Rockman 10 (WHICHIREALLYWANTTOPLAY,BUTCAN'T!BOOOO!!) ~! Here they are, stealing the spotlight from Rockman, Blues and Forte.
Ballade can't fit in the shot, 'cause Punk's so huge. So what better way to be seen than to use that red hunk o' (sharp pointy) metal as a perch? Enker's small enough to not have that problem.
Add in the chibi support units!

I may have messed up with Rush (the red dog), Beat (the blue bird) and Tango (the green cat), because this is the very first time I did them. Gospel's (the purple wolf) so cute!!!
Submitted to Udon's
Megaman Tribute
contest.
Thank You for letting me complete this!
Rockman and the above characters belong to Capcom.
Line art: pencils
Coloring: Photoshop 6