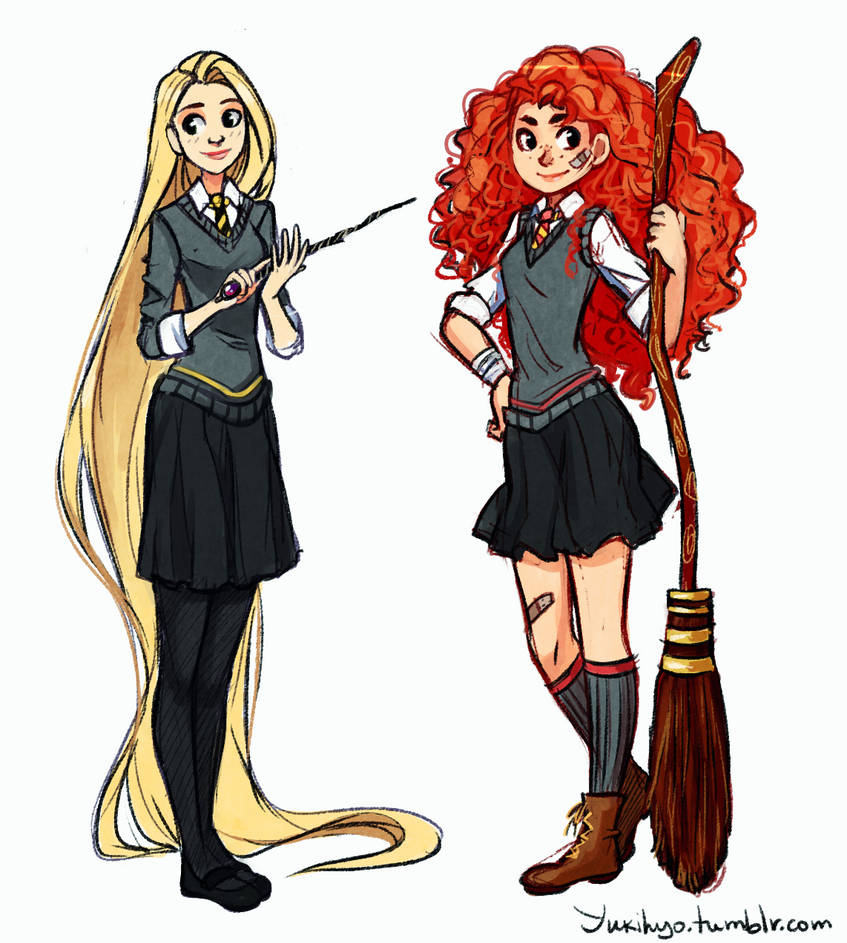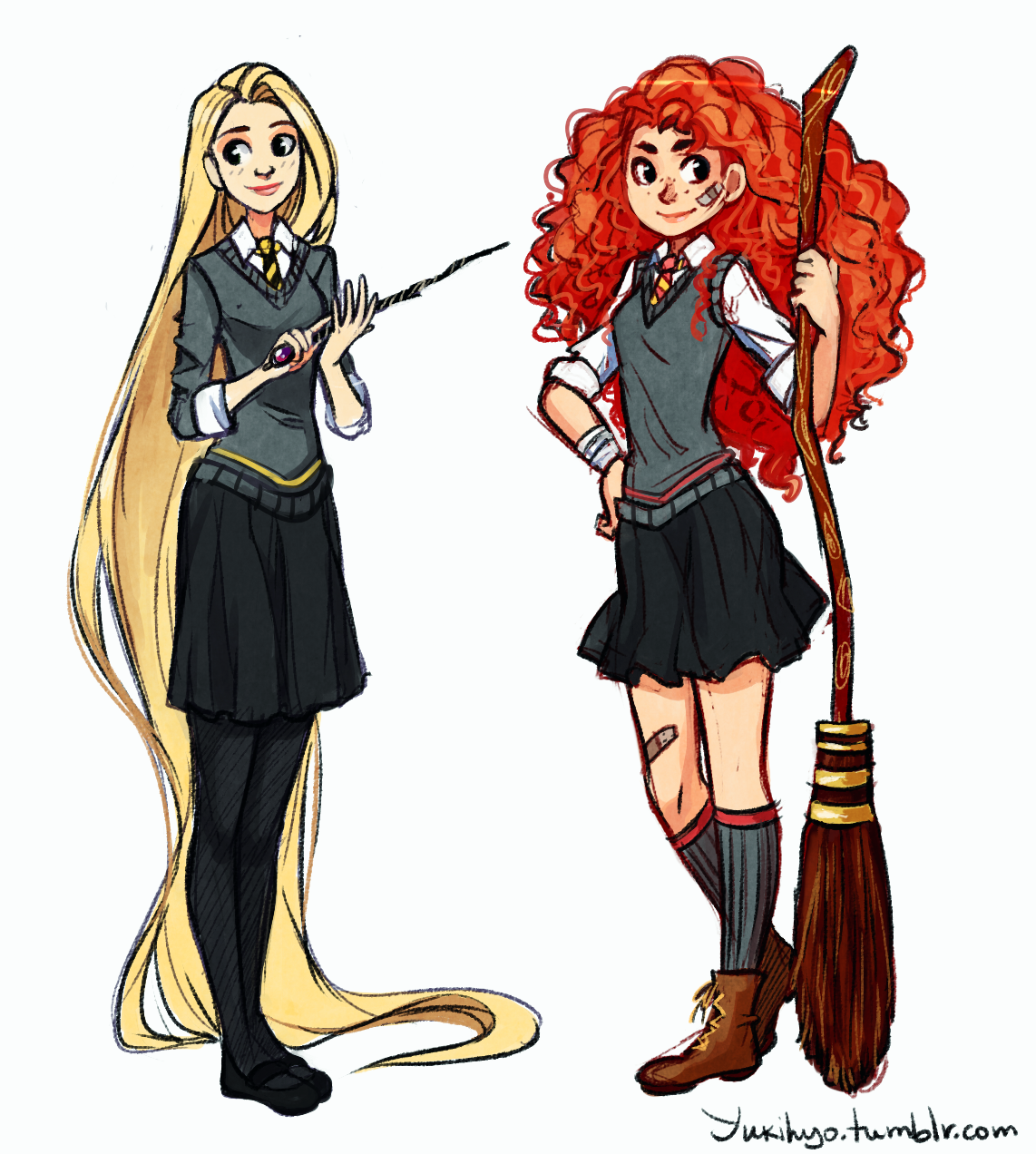 Watch
Merida and Rapunzel. Hogwarts AU.
I have a nasty habit of polishing my art pieces too much. It was quite a challenge to keep the sketched look.

P.S. RANDOM INFO. Rapunzel's skirt is intentionally longer. In my head Rapunzel is a Hufflepuff not a Ravenclaw that so many people seem to think she'd be.

I imagine Merida to be the seeker of the Gryffindor team. Merida's nickname at Hogwarts is "The Scarlet Fury" which is actually a nickname I use from a HP OC me and my friend created together.
Merida © Disney/Pixar
Rapunzel © Disney