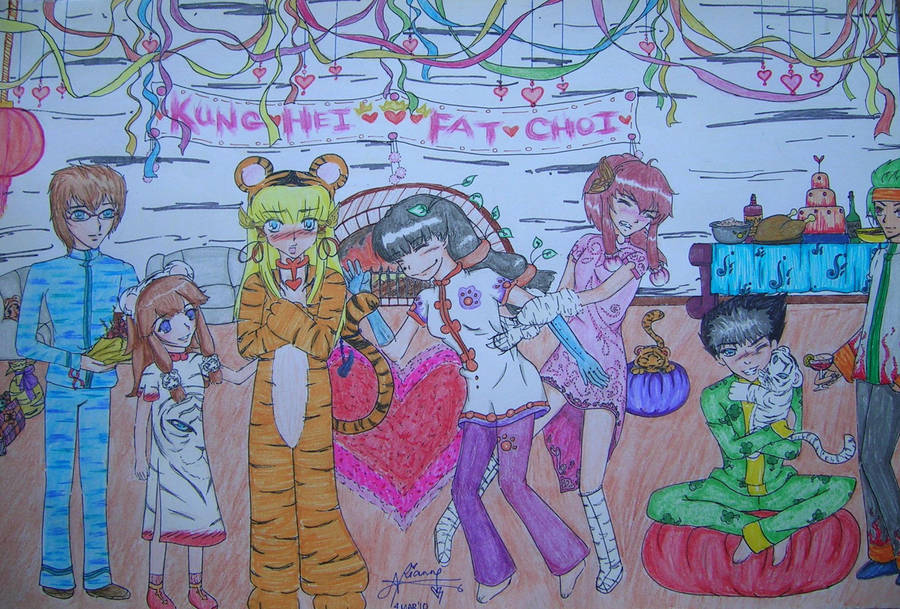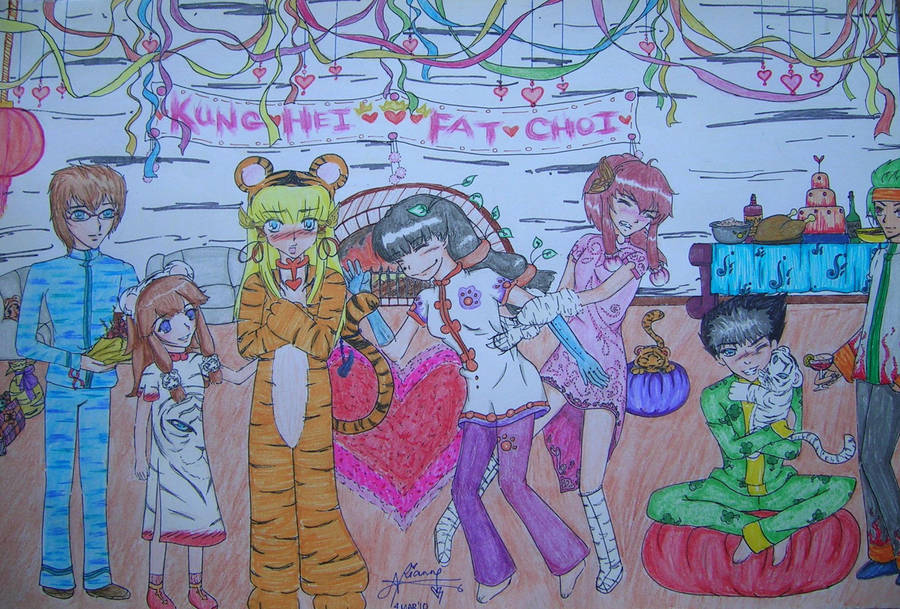 Watch
this is my entry to the awesome

's cool contest of her comic Flying Koi... check out her journal here
[link]
had so much fun with this..though its not perfect at all... i tried using coloured pencils(watercolor) and markers together... and im not good at both

hope you I did justice to your characters

ps sorry a bit was cut off(like the other eye of jishin) in the pic because i just took a pic of it like always and it looks weird... oh i hate how Kenichi turned out, sorry...


Reply

this looks amazing

and there is so much going on in the picture. great work!
Reply

that's so cute! XD i love their poses... i can't decide my favorite between tsuru, maiko and ryoko

their outfits all look really nice too! *o* very pretty!
haha ryoko actually probably wouldn't wear a dress... maybe she lost a bet or something? but that dress is beautiful... i wish i owned it! XD
kirahana is short, but she hasn't shown up yet in the manga, so i won't dock you any points for that

looks great! thanks for entering!

Reply

im glad you like it.. xD yeah but she looks cute in it xD yeah she looks kinda like a cute little girl so i kinda did it like that

thanks!

thank you and its my pleasure


Reply

Reply