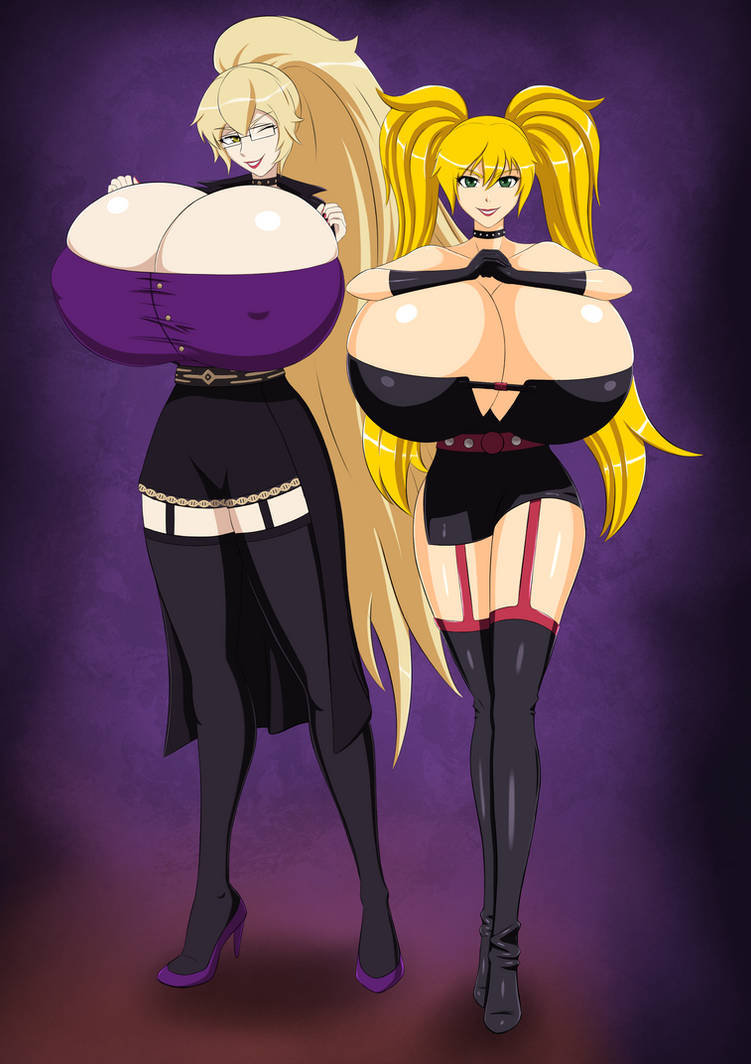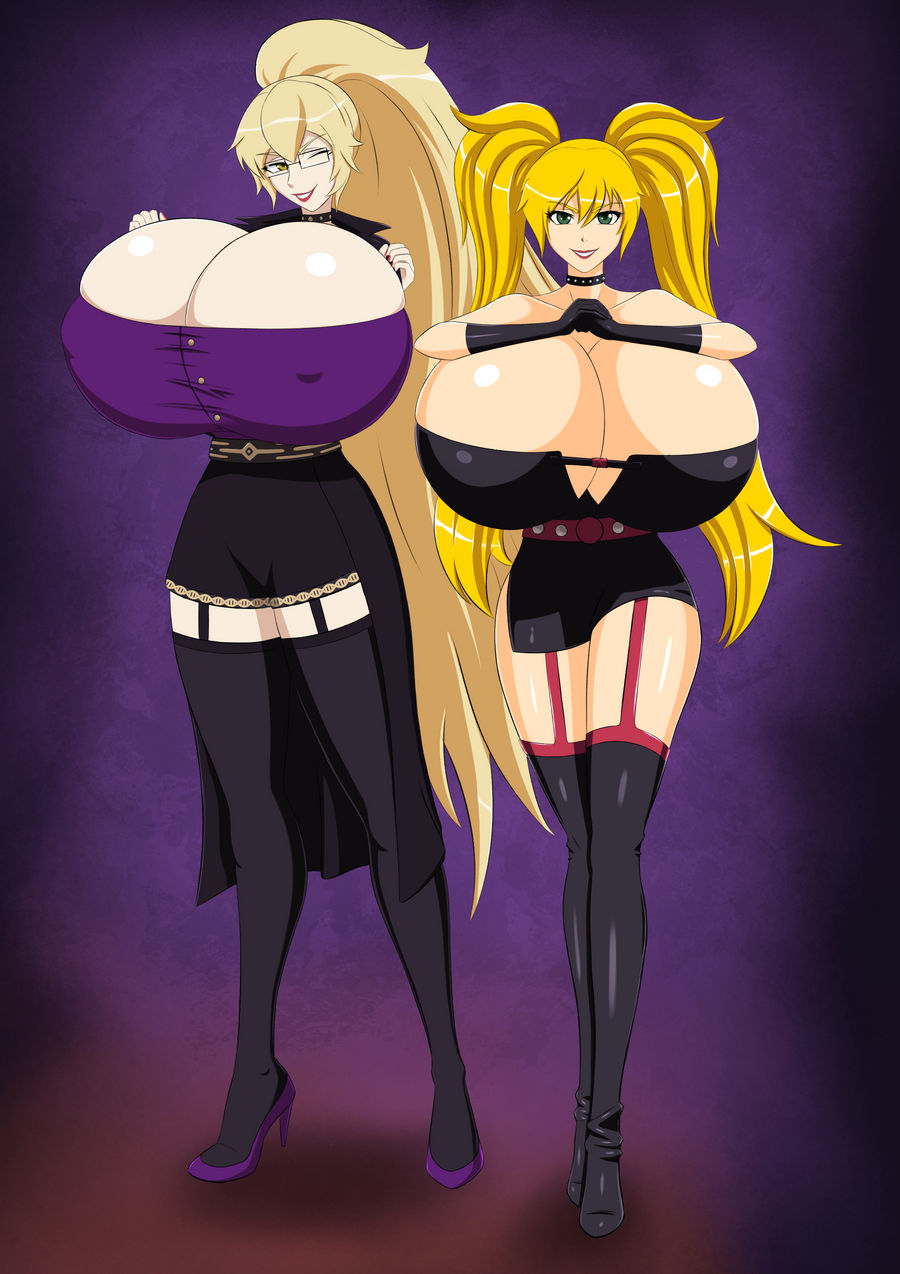 And it's the one I don't explicitly append "Evil" to the given name of, doofus. :[
But what's this? It seems that Nancy's teaming up with Evil Rikako in order to do evil medical things and/or various hentai experiments! Nancy, how could you do such things?! :,3
*gets a note from off-browser*
Okay, Nancy, you DO know you get to beat up a lot more people if you don't trick your way into immediately starting with the final boss, right? Or do you plan on turning all of her evil medical equipment against the mooks, not-so-little missy? :[
(Though I imagine that, since it's Nancy, various hentai experiments aren't out of the question, and it may still involve threats and mild physical peril... Safe, sane, and consensual, Nancy, just sayin' /:3)
Art by

- not to worry, he's actually quite good!
Rikako Kirishima (evil version or otherwise) and Nancy Ryman technically both belong to

, and I don't like the look they're giving me that implies they don't appreciate the implication of who owns who. :3

Reply

Knowing her, she probably WOULD just blast you into the wall by standing ten feet away and posing with a chest thrust if she had the dark aura power to do so.

It wouldn't surprise me if she one day actually did that.
Reply

Reply

Don't give Evil Rikako ideas about what to do with the Fembot Mooks :333
Reply

Reply

Indeed you shouldn't! The Oppai Cannon upgrades would require extensive frame adjustments to the Fembot Mooks, requiring them to get enlarged breasts to hold the necessary parts, in addition to making them harder and firmer so as to keep the apparatuses stable, and MY I am doing a poor job of explaining why she SHOULDN'T do exactly this. /:3
Reply

Reply