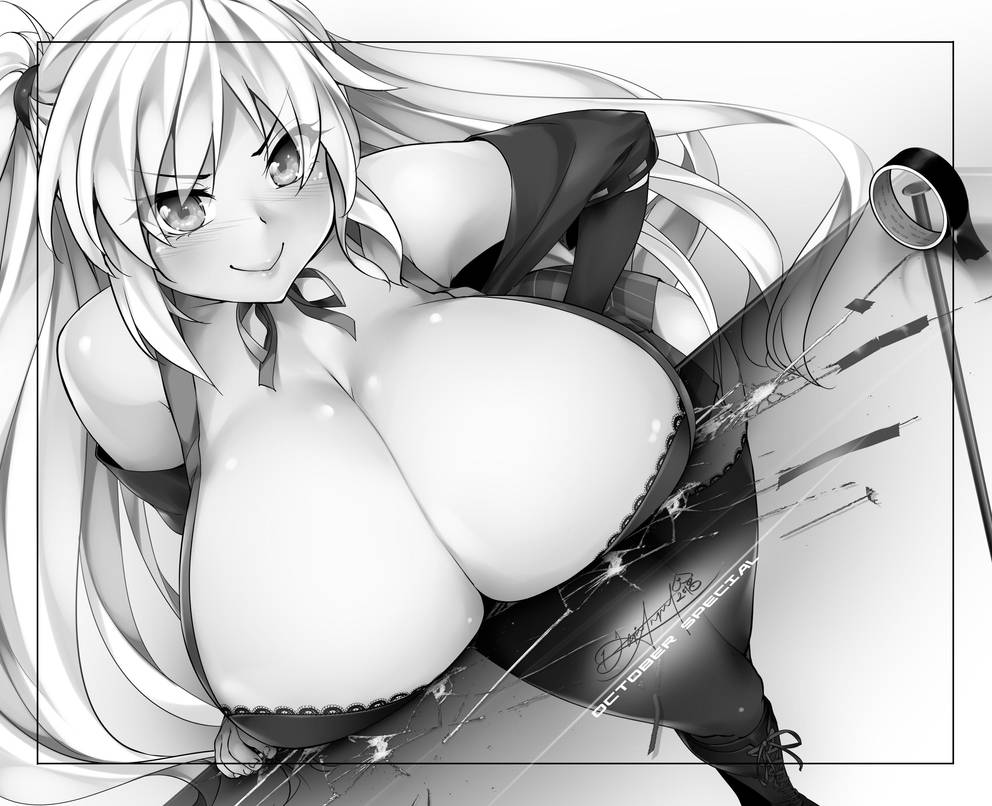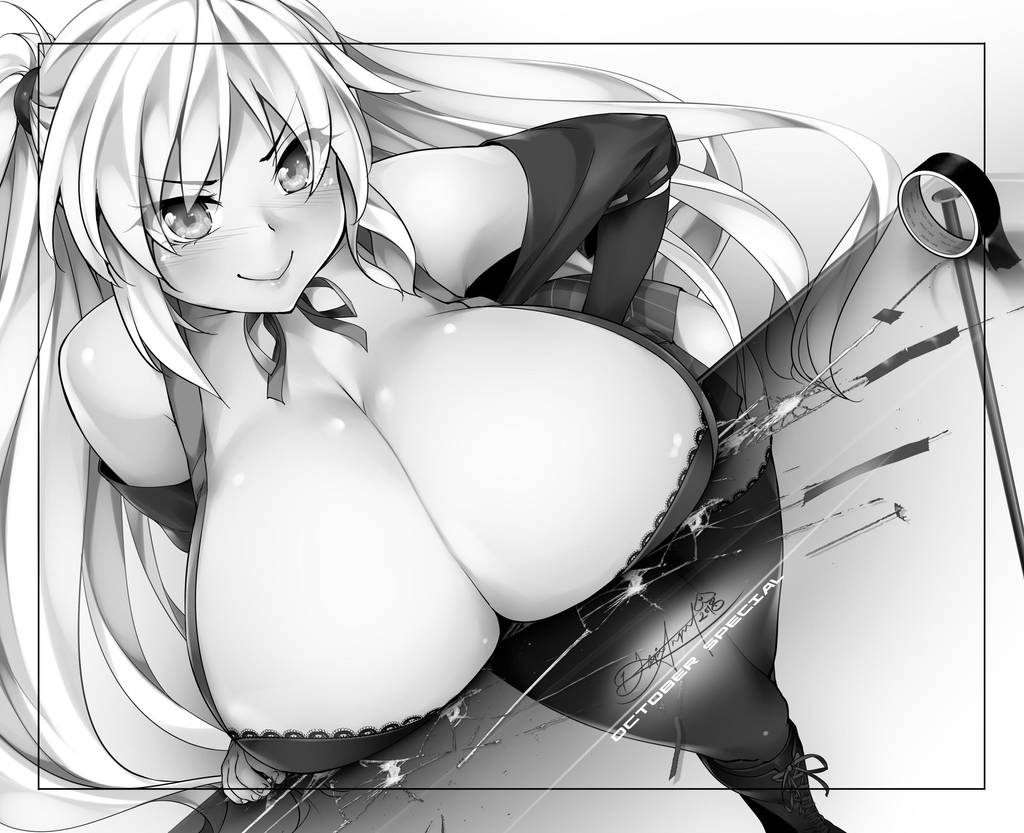 "Pretty nice table you got there."

*boing~* *WHAM* *CRACKLE*
"Too bad you bought one that ain't built for shit."
Looks like someone of a relatively high-class nature got on the bad side of our not-so-little twintailed terror. What's worse, the situation's so out of control now that she's getting drawn by people who have drawn stuff that's appeared in actual video games! :3
Yes, this is actual artwork done by the actual person who did the character artwork for HuniePop.

I don't care who you are or what you think, I find that amazing and awesome. He seems like a friendly person who's easy to work with, too, so I'm glad I got the chance to work with him. ;3
Still, Table-kun never gets a break, does he?
Artwork by

. He found the best tape.
Nancy Ryman remains

's character. Eh, still less of a pain than Audrey.

very sexy, and i hope the person has a receipt for the table
Reply

Nancy's foe does not. She made sure to check with the store beforehand. She has ways of finding this stuff out :3
Reply

Sexy!

Reply

On the contrary, I'd say the table is getting too much of a break!
Reply