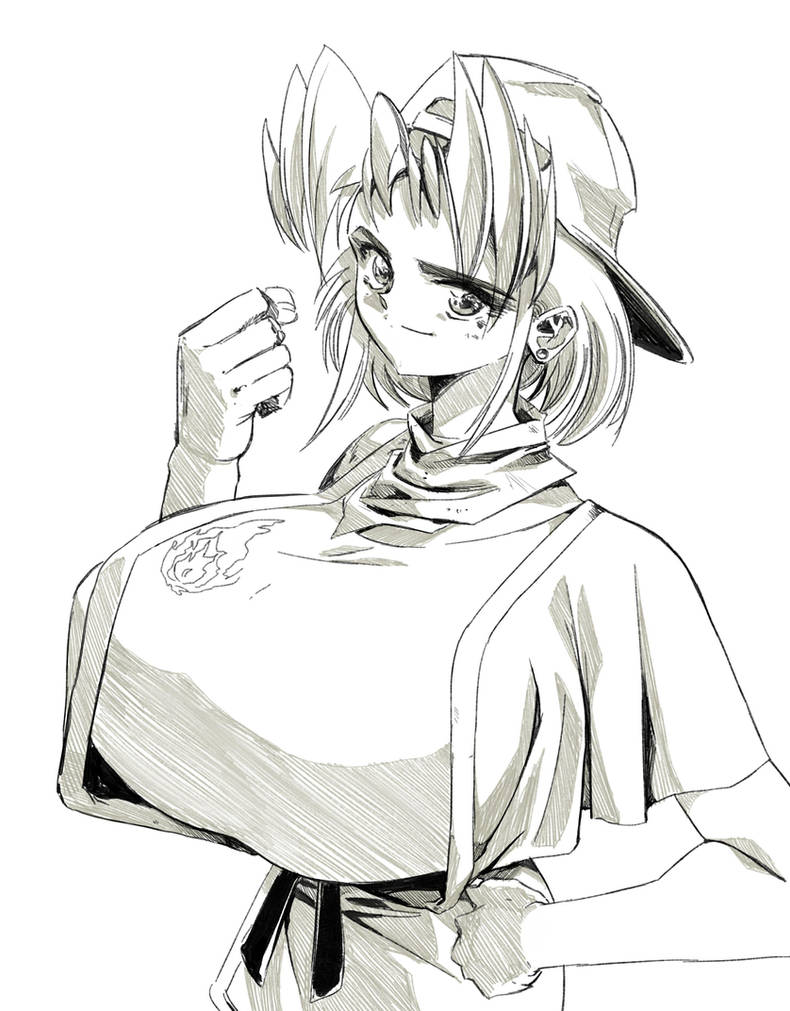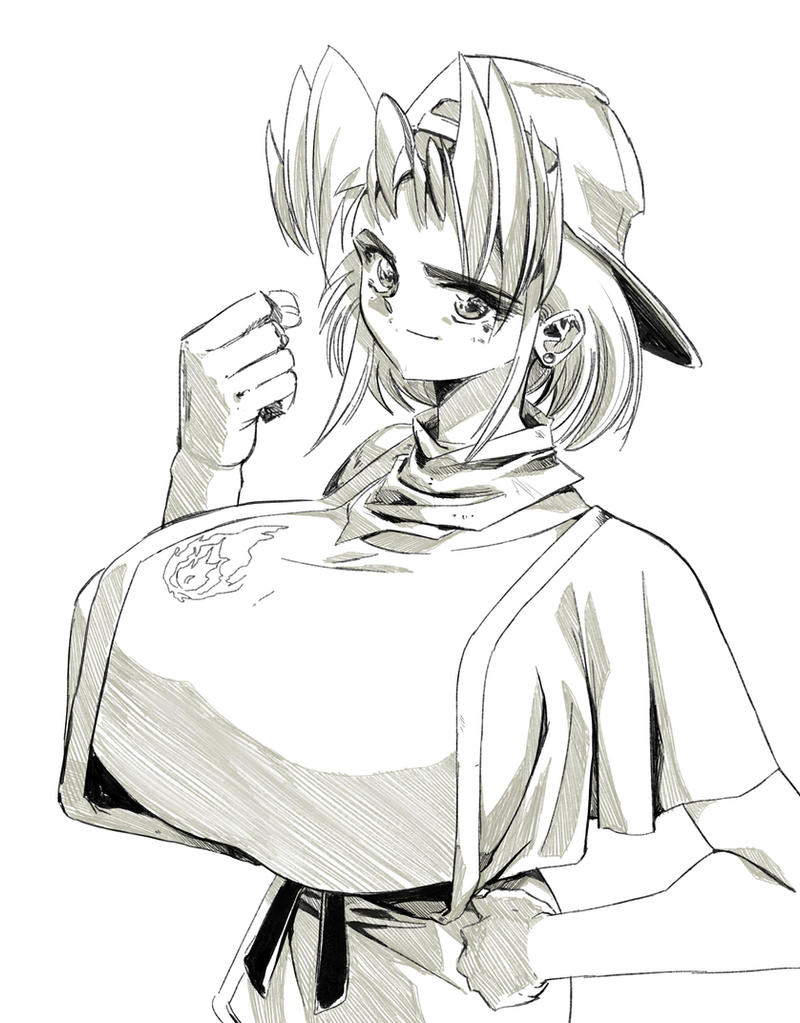 Watch
It's not like older beat-em-ups tended to throw their biggest badasses at you in big groups. Fine by Sammy; nobody's gonna upstage her. And just look at that confidence, one wonders if she'd actually stand up to a Nancy Attack :333
Personally, though, I'm just wondering who'd win in a fight between her and Natsune. And don't pull her hair tentacles if you actually do get to fight her, Sammy, that's just a cheap shot. >:3
Art by

. You better watch out, or else I'm going to start making Masami Obari jokes in combination with the Satoshi Urushihara jokes. :3
Sammy Forrester belongs to

- I wonder what her aspirations are once she finishes her High-Tier Mook studies :3

I like her clothing

She has a look of steely grit about her, a sense of toughness with more than enough to back up that sense. Cute, but with fortitude. I'd like to learn more about her someday

.
Reply

Perhaps she'll show up again later. I agree, she's got that look of being cute, but no pushover. And hey, with her judo skills, she knows what to do with wandering arms =3
Reply

I love how close this is to actual 80's a'd early 90'sanime style. Pretty spot on, that period was cool in terms of designs
Reply

Yeah, this particular artist has always rocked the house in regards to that sort of thing. Now you have me wondering what would happen with my characters in the hands of someone who has more of a Kenichi Sonoda influence... /:3
Reply

Well, can't help you find such a particular artist, but if you feel like it, i do comms

hint hint nudge nudge
in all seriousness, yeah, that kind of style may be dated but has such a fucking aesthetic that's pleasing.
Reply

Heh. All right; I can't promise anything in the immediate future because upcoming events, but I'll try to keep ya in mind. Maybe note me in a while if my memory seems to be shitting itself.
Reply

Ohoho, been a while since I need some stuff from ya.
Reply

The last batch of drawings I did has led to some fun things, agreed =3

You wouldn't think that something I drew in my pre-teens would lead to THAT *points above* :3
Reply

A big smallish there?

Reply

That's a mook I'd be happy to fight!
Reply

Back off when her guard goes up and don't stand close by if she's not on her feet. :3
Reply

i'd love to see that fight
Reply

There are at least six throughout stages 5-13, depending on your difficulty level and choice of episodes.
Reply

What's not to love about a mook with a big mouth on her

/~.....*Sits on that comment* c : ~...
Reply