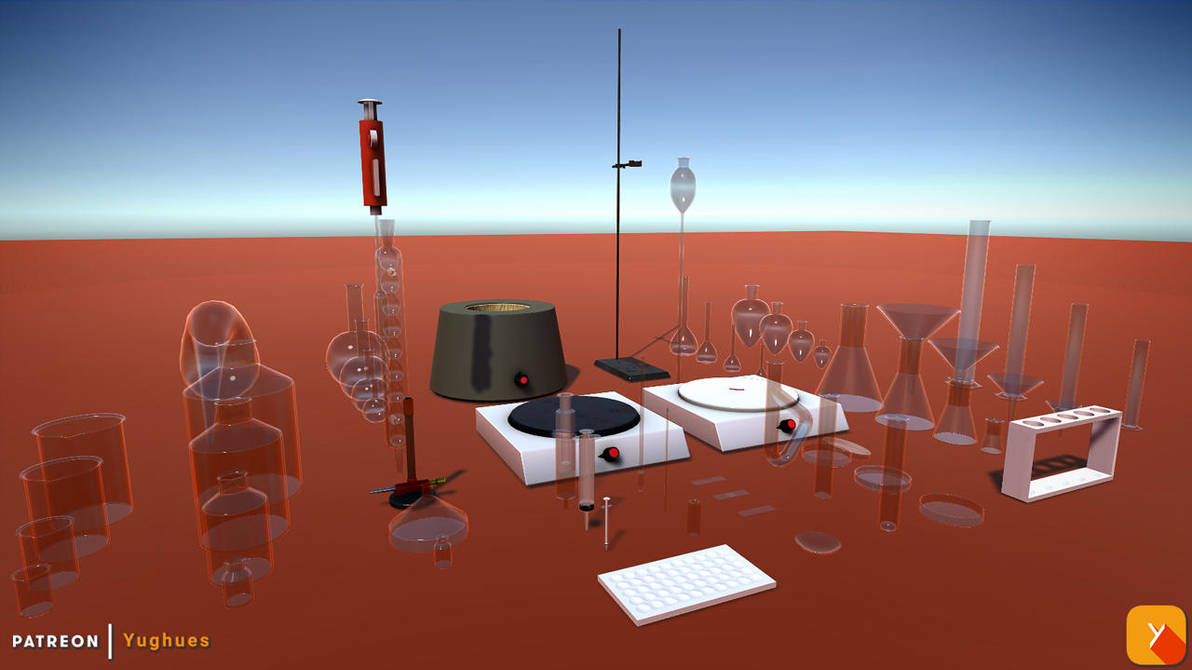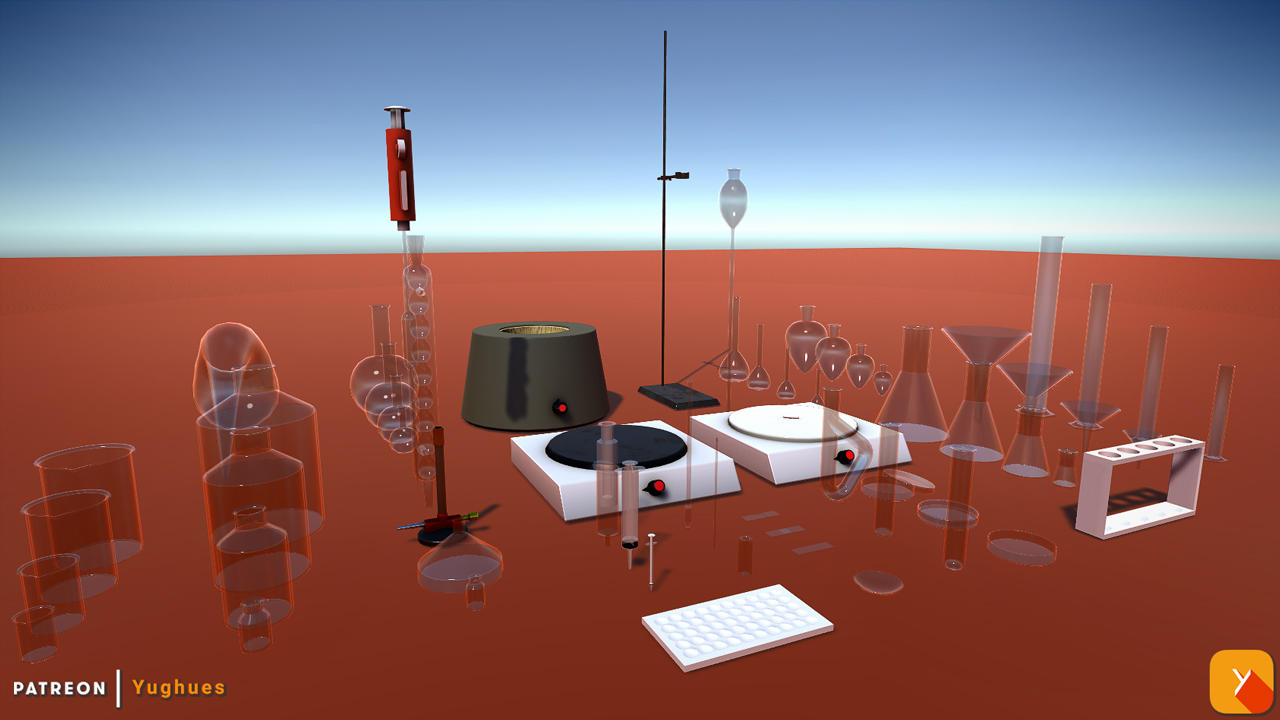 63 objects/prefabs with 4 LODs each + collision, PBR

It's an upgrade/remake of this very old asset :
fav.me/d7186p8
Detailled list:
4 beakers
4 bottles
1 bunsen burner
1 condenser
1 eletric heater
4 erlenmeyers
1 fernbach flask
1 fleaker
4 funnels
1 glass syringe
4 graduated cylinders
1 hydrometer
1 magnetic stirrer + stirrer
3 microscope slides
1 mortar
1 nessler tube
4 pear-bottom flasks
3 petri dishes (no-cap, opened, closed)
1 pipet (measuring rod + plastic pump)
1 quartz cuve
1 electric round-bottoms heater
1 retort
4 round-bottom flasks
1 stirring rod
1 metallic support with metallic clamp
2 syringes (big & tiny)
1 test tablet
1 test tube
1 thiele tube
1 thistle tube
1 tube support
4 volumetric flasks
1 watch glass

wow, I instantly felt back in the lab.
But these days you have modern pipettes (plastic, exchangable tips) and screw cap vials

- at least in geochemistry and microbiology.
Glasware is mostly used in classical, organic chemistry. So I felt a bit send back to organic chemistry practical classes! You may think of adding stoppers or lids to close stuff.

Cool!

Reply

Yeah, I knnow, I had my old science classes in college in mind.

Maybe I'll add more modern devices later but for now I want to work on somethin else.

Reply

Reply