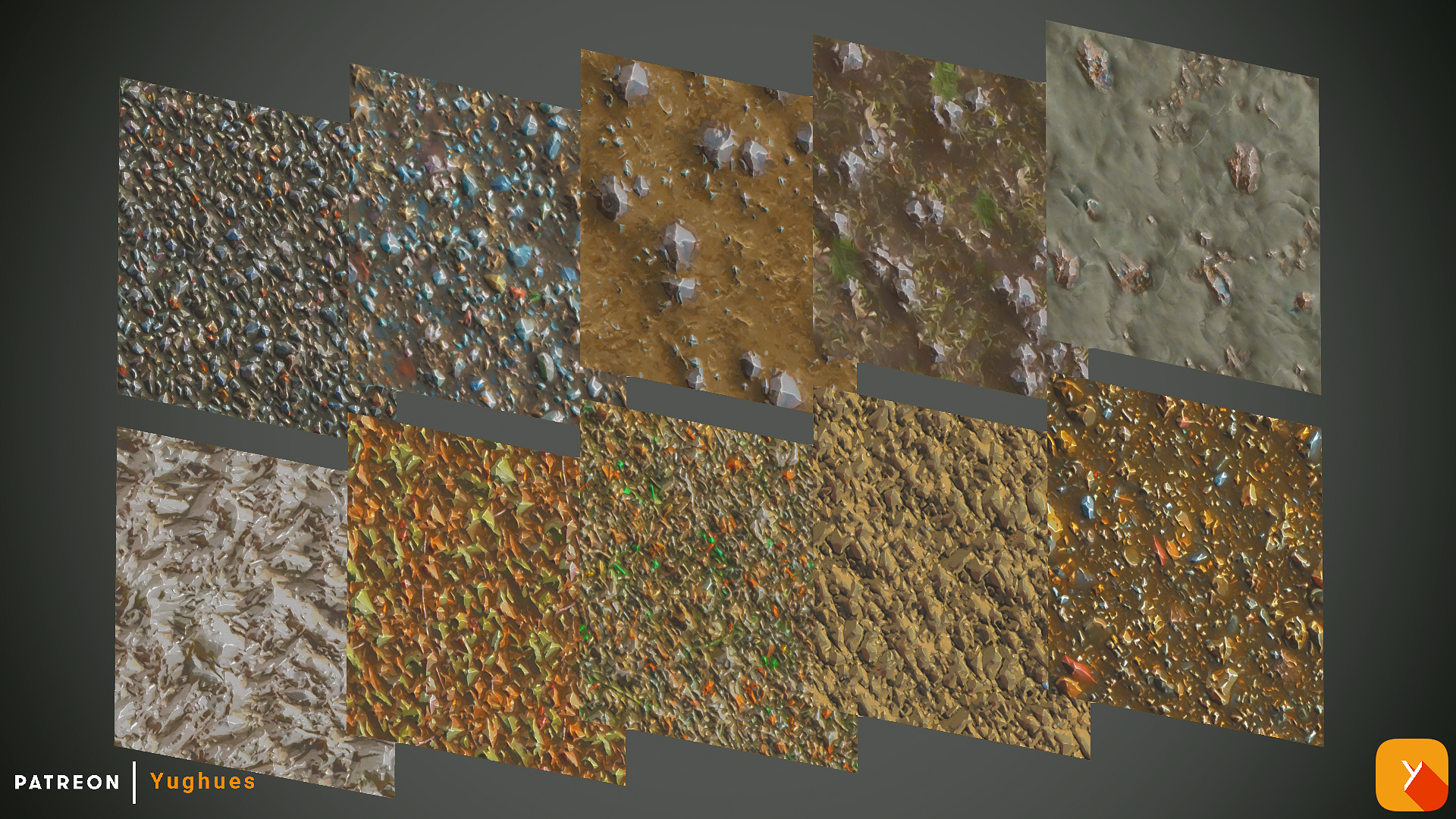 Watch
It's been a while.
I said nothing in the last submission because I was right in it but I had on other depressive episod in April.
I'm better now even if I haven't fixed the main issue for now. But I'm in a better state of mind to work on it.
I'm still an anxious person but I don't over-panick for now, hope it will last long.
On a side note I openned my Gumroad page ; it will be less annoying than Cubebrush about license for the pros.
Basially once you got what you want (paid for it or not) use it, I don't mind how ; just be fair toward me by not reselling it alone.

I intend to add more to it (I just have to kick my ass a bit).
You'll find an asset regrouping all the 72 handpainted-like textures I've made so far plus their heightmap thus a price on it. But you still can get nearly all of them for free here.
A very few of them weren't released here but I didn't add the wood-ish ones.

Now I just have to write a good old (freacking) résumé and the very annoying motivation/cover letter which goes with it for some part-time jobs I'll look for.