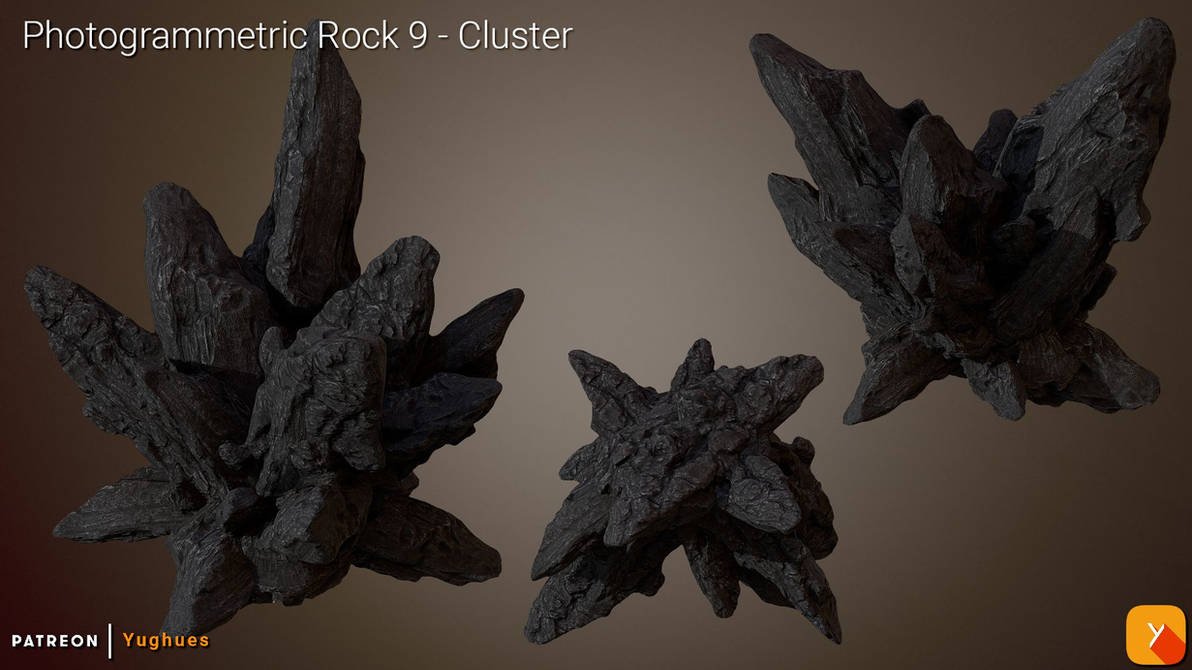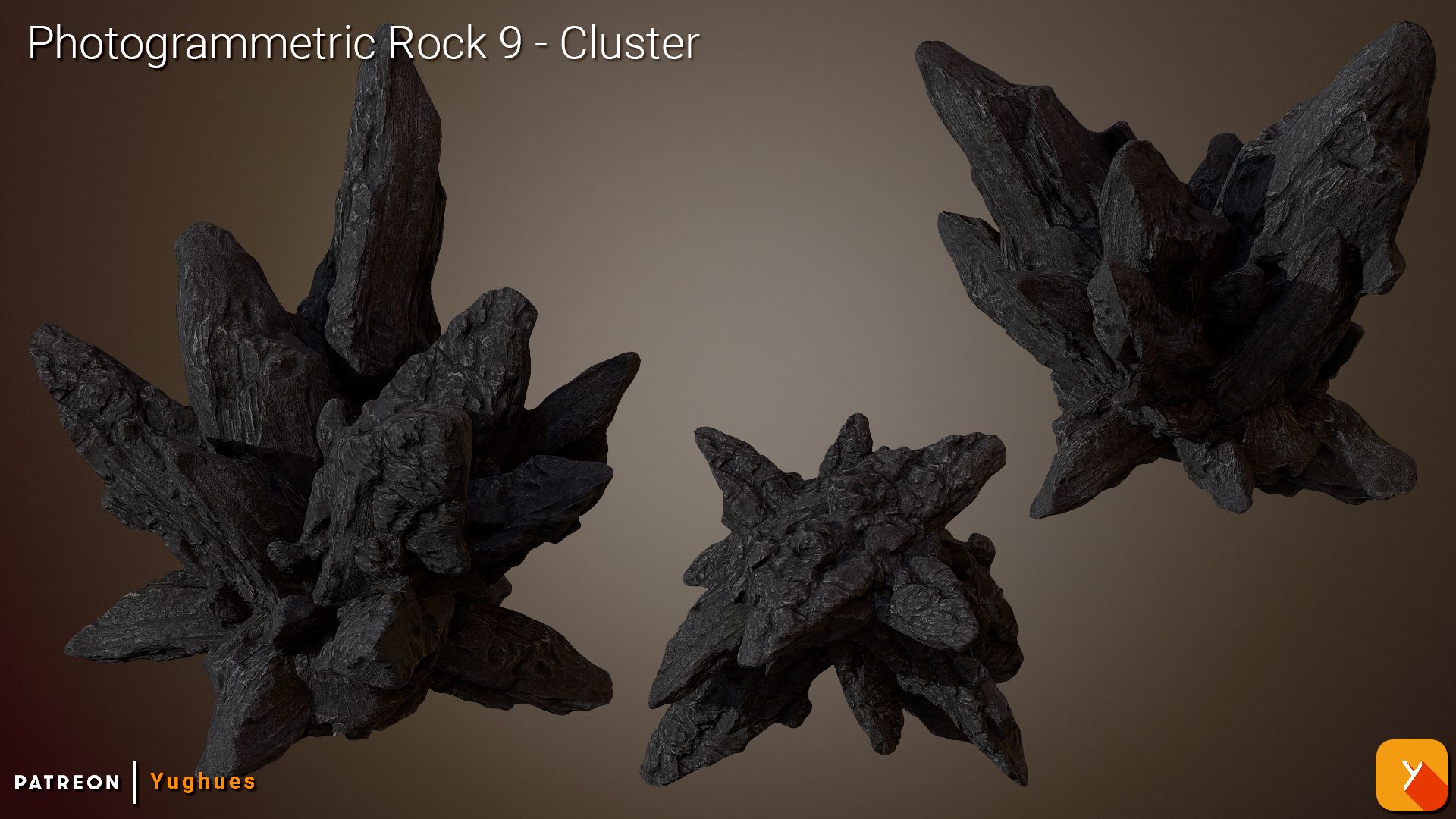 Watch
Due to file size limitation on DA (200MB) and to save upload time, you will have to download it on Patreon directly. The post become public for the occasion.
This model is under CC0 (4.0 & later)

Hi Yughues, thank you for the wonderful resources you are giving away.
About this cluster and other clusters, I noticed that this cluster seems to use "
Photogrammetric Rock 9"
Does it use other components? If not, wouldn't I get a similar result if I just make a few copies of Rock 9 and rotate and scale them to form a cluster like this one?
Reply

You're welcome.
Yes, each cluster uses the "single" version as a reference.
The advantage of making clusters that way is saving lots of tris/polygons.
You can make a few copies of Rock 9 & all, but you will get a cluster with too many unseen tris/polygons.
this technic has been inspired to me by a tech breakthrough about Overwatch.
You can find my workflow about it there :
Reply