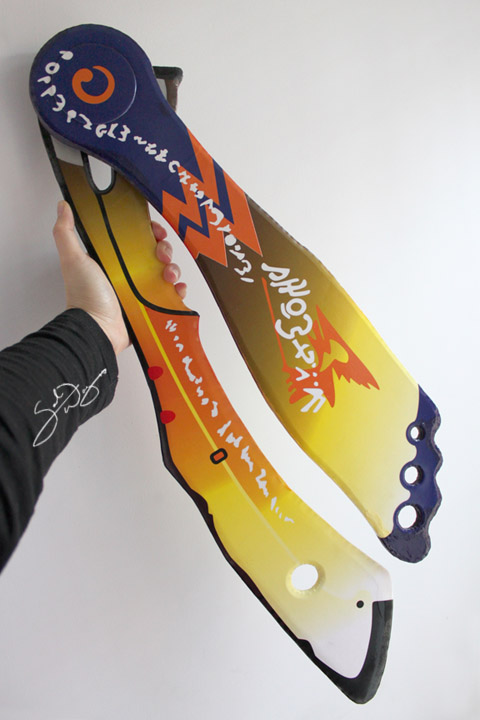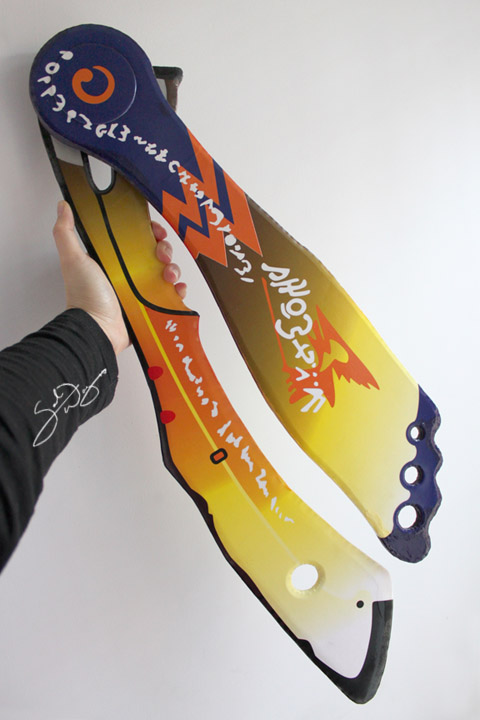 Watch
Made for my Hope Esthiem cosplay at Otakon 2011.
Made of:
- Foamcore
- TwinTac
- acrylic paint
- Door hole cover (so that the boomerang can fold open and close)
- Krylon Triple-Thick Crystal Clear Glaze (I love this stuff!)
Spent at least two weeks working on this, mostly to let the paint and glaze set before continuing. I screwed up a bit on the edges when the glaze didn't dry correctly.
Overall loved the way this turned out. It opens and closes perfectly and surprising holds up well to a lot of abuse. It's probably more danger to a person than prop if I tried to hit someone with it.

Additional photo
of Airwing opened
Hope Estheim's Airwing: The Works
Photos of the interior "hinge" for anyone who's wondering.