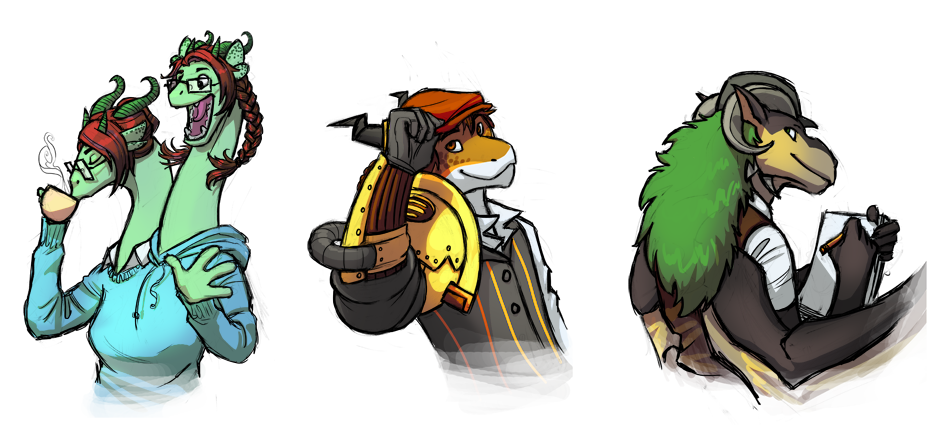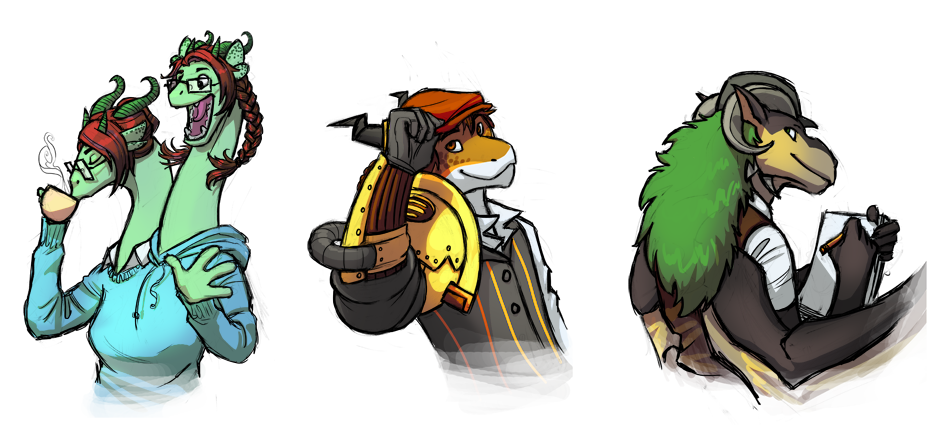 Watch
Presenting the first, second, and third place winners of *
Cheeko-001
's Dragon Persona Contest:
Elwen,
Dadrick,
and
Song.
I originally planned just to do head shots, but that would've been awkward with Elwen, and I REALLY wanted to draw Dadrick's awesome arm. Also, I love Song's mass of green hair. You can see the other contest entries
here.
Elwen, Dadrick, and Dragonsong- feel free to note me and I will be happy to send you larger, individual files of your prizes.

This is totally awesome! I'm also glad that you decided to include the arms, because you did a fantastic job with the gauntlet. Not to mention that wicked pose. XD

Thanks so much!
Reply

Aaaa these look adorable! Awesome job, Yub! And congrats on being one of the few judges who has actually sat down and done their prize arts. XD; I reeeally need to get on that...
Reply

Inoright? I knew I needed to get it done before school started or it would NEVER happen.
Reply

AAAAAH that's amazing!! I absolutely love this! The personalities of the two heads are spot-on

This is so cool, I can't help but grin like a loony!
Reply

XD I'm glad you like it! I'll try to send you the file soon, but if I don't, feel free to note me again in a few days.
Reply

Oh, your style is fantastic! I love seeing my character in your wonderful style, but I think I like the first place winner best. Fantastic expressions!

Reply
wow!

looks cool
Reply