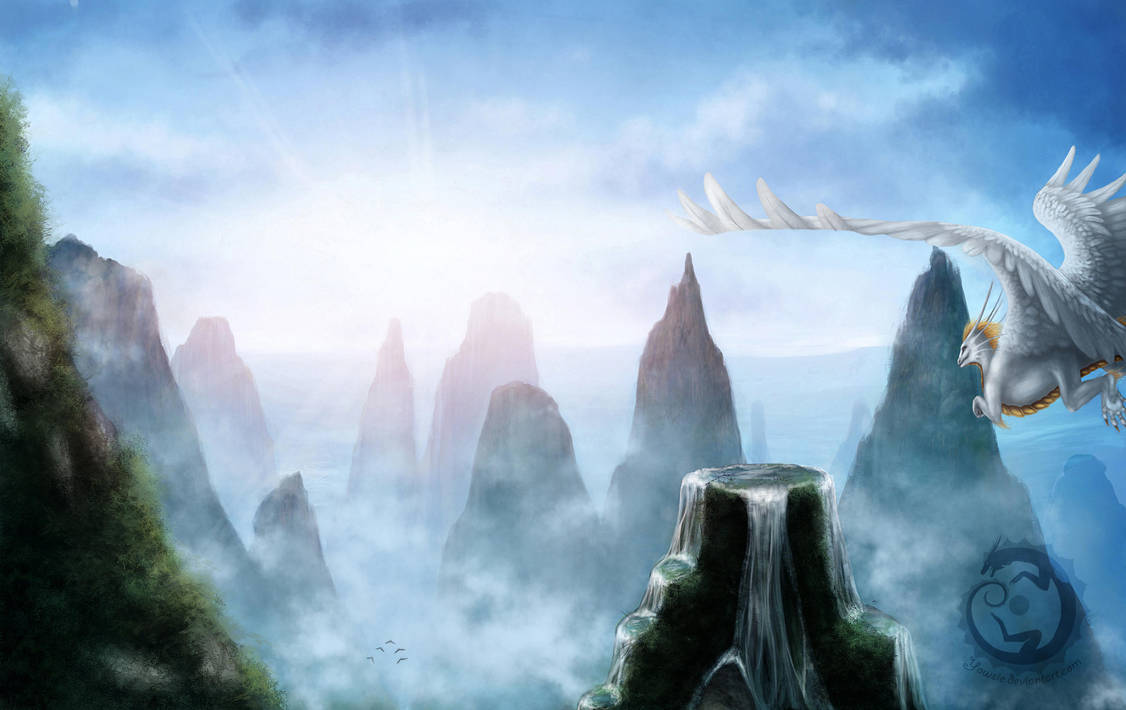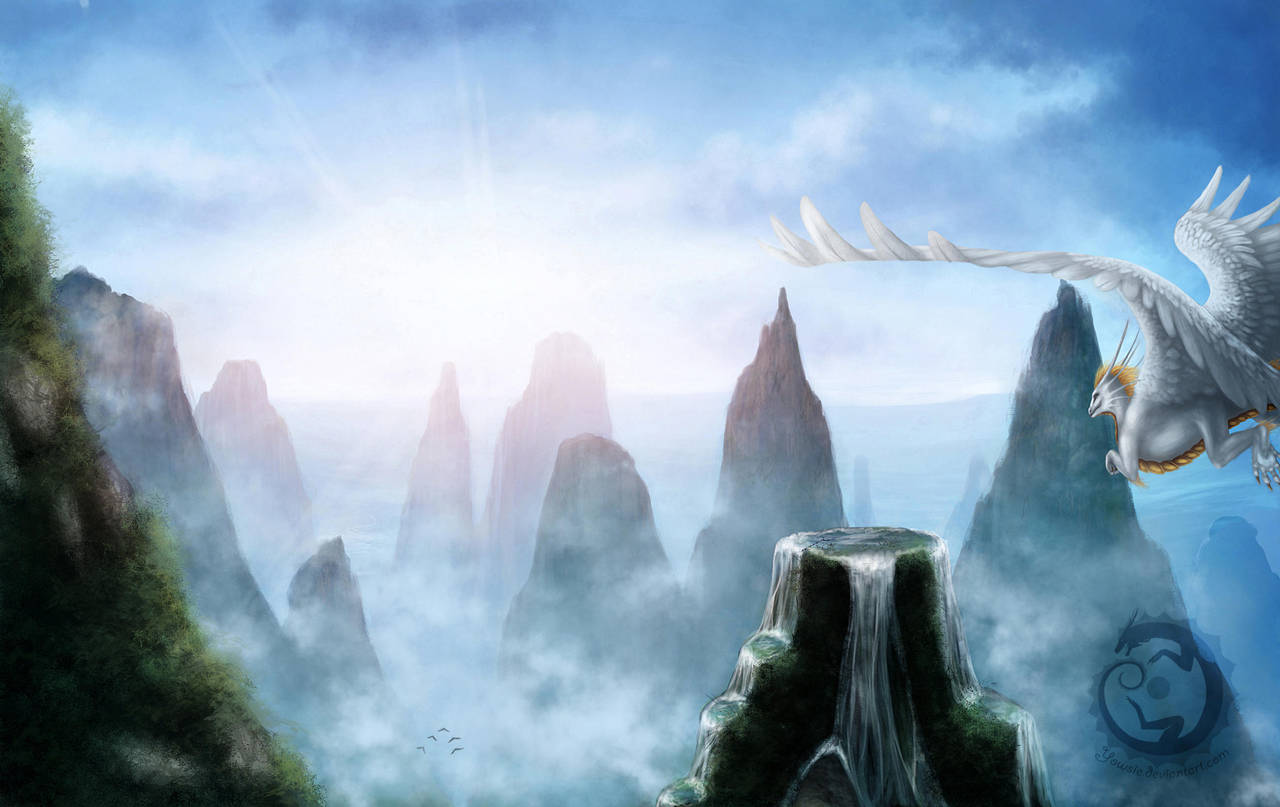 Watch
"Far to the east, past the mountains that touches the sky, roams the land of the horsemen, the centaurs. They are fierce, fast and hostile against anyone who dares to destroy their endless plains of grass and flowers."
Taken from my first story's world, Gaethea. I really love to work on this world's landscapes

IT IS TOO LITTLE CONTRAST PEPS?
Speedpainting Art and Yowsie © =
Yowsie
Wings and back foot reference:
[link]
This image caught my interest from when I saw the thumbnail because of two reasons! Firstly because I saw an interesting fantasy landscape and secondly because there was something in the image that wasn't quite right to my eye.
To begin with, it's a well executed fantasy illustration! The huge peaks fading off into the distance give a feeling of massiveness, that this is an epic scenery from another world. The clouds/mist below and the lush greens suggest that this is a tropical area, and the birds flying helps the viewer to define a sense of scale.
But compositionally, it irks my eye. : O When I look at the picture, my eye goes firstly to the sun. But then there's the really interesting creature to the right, and it feels like it's the creature that should be the center of attention and not the sun.
And the dragon (?) is "cut off" by the side of the image, which feels really strange, composition-wise. I somehow thought this was a wide panorama-ish image, and that deviantart had made the preview smaller, hehe.

The dragon is really well done, the tones, the shadows and the wings, so therefore, placing closer to the center or somehow make it more visible would in my opinion improve the image a lot!
But otherwise, the image is well made and I can see that you're used to painting digitally. Even though it might not be the most original artwork ever made in the fantasy genre, it still gives that feeling of an exotic new world just waiting to be explored!

I hope you thought my critique was fair, it's my first critique on deviantart hehe. :3
The Artist thought this was FAIR
6 out of 6 deviants thought this was fair.