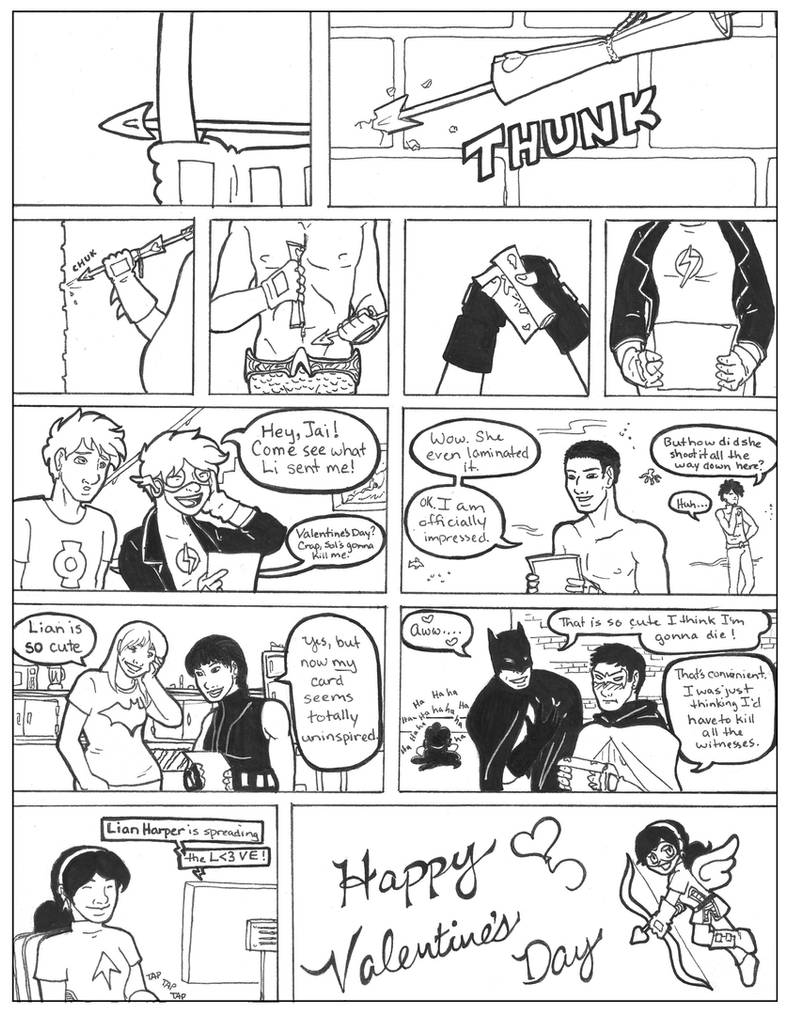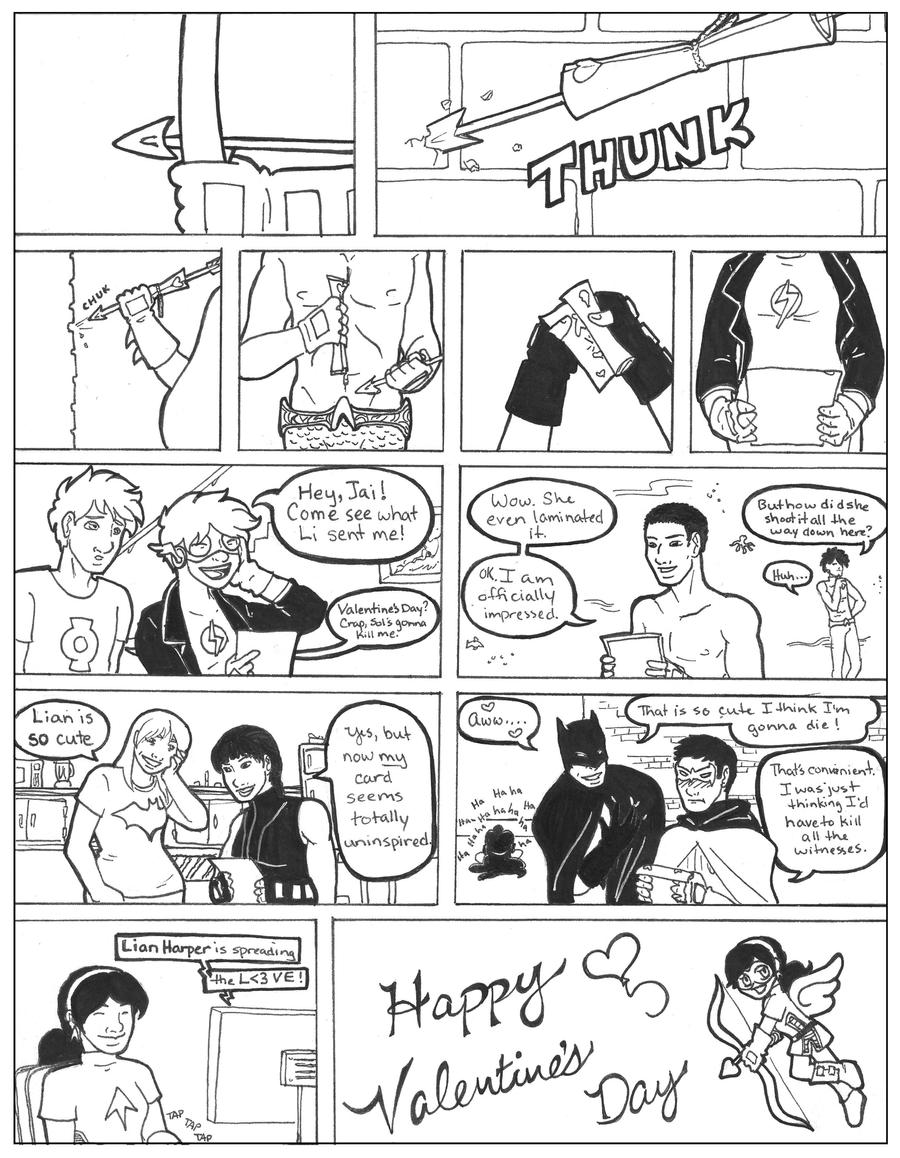 It's still technically Valentine's Day where I live so here ya go.

Just a little oneshot fancomic featuring future versions of several of the DC kids.

You've got Lian, of course. Then there's Iris West II as Kid Flash, Cerdian as Aqua Lad, Sin Lance as the Black Canary, and Damian Wayne as Robin.

You also get a little Bart Allen, Jackson Hyde, Dinah Lance, Dick Grayson and Tim Drake for your money.

I wish I had thought of this earlier than today so I could have done it properly and maybe even made vector images of the different Valentines Lian made for them (they are currently just little sketches in my notebook).

If I could ever get off my butt and make the Lian Harper fancomic I want to do, this would be my main Titans line-up.

All charas (c) DC Comics

I'd love to see the different Valentines.....this is so adorable though and it's so weird to see Batman like that..and yet if I remember it's Dick and not Bruce under there, it's rational. xD;;
Reply

I've got the Aqualad valentine posted and the Canary on is sitting on my comp ready to go whenever I get my new power supply. I did them all in vector though but they've been fun to make.

It's totally Dick-Bats in the costume. If it had been Bruce he would have immediately been on the phone to Roy to talk about his daughter's behavior. Bruce is so protective...
Reply

Heh, this is adorably awesome.
Reply

Reply

This is adorable.

BTW, it's Cerdian, only one I.
Reply

You're totally right. I keep doing that even though I know better! Thank you for pointing it out for me.
Reply

Reply