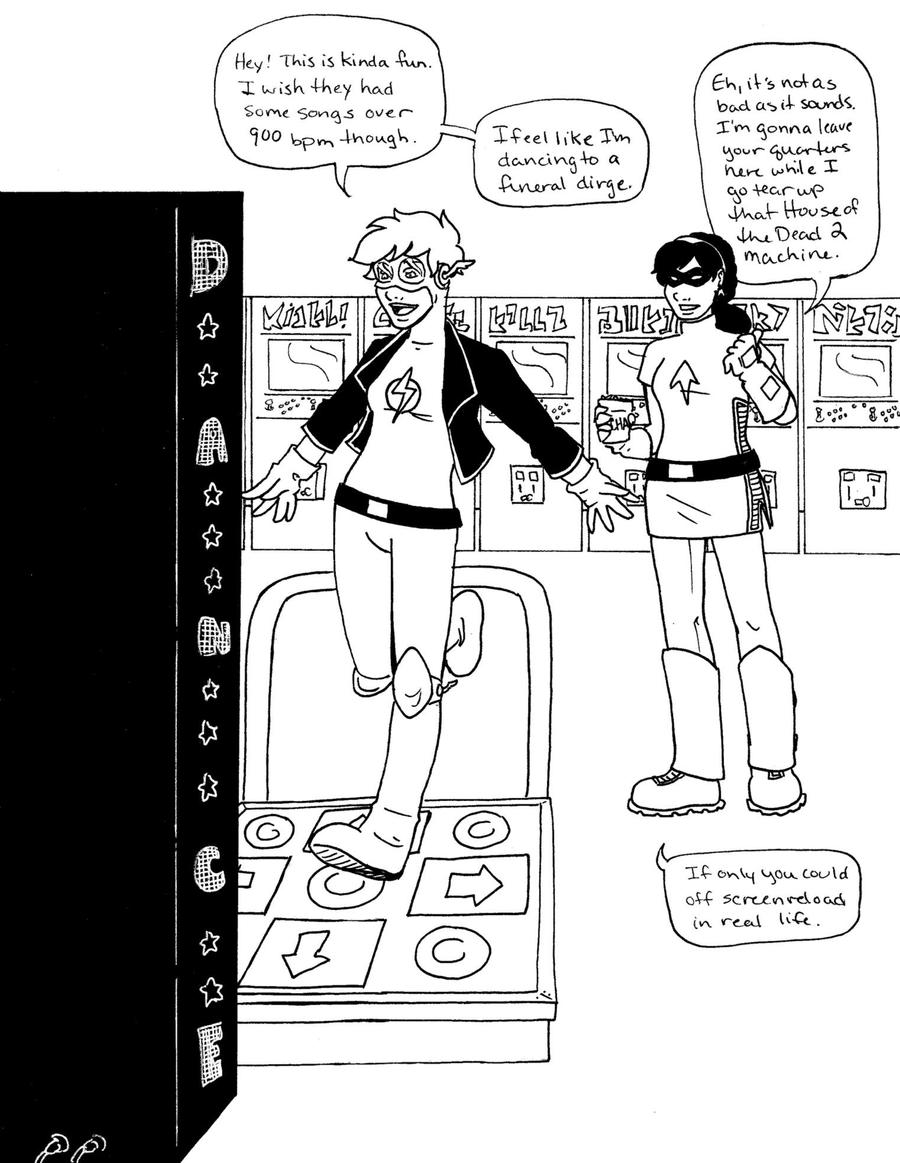 It may be slow but Iris is a sucker for the flashing lights and candy colored graphics.

And Lian totally dual wields on HotD. If there's ever another DC Zombie Apocalypse, everybody'd be lining up to be in Lian's survival group.

I've been doodling some single pages of Lian hanging with the other Titans. This was originally just a pic of Kid Flash but then it evolved to suit my needs. I love it despite the perspective fail.

And of course all characters and video games are (c) of their respective owners.

hee hee Funeral dirge...Oh Kid Flash...
Reply

Everything must seem so slow to speedsters. I don't know how they handle it.
Reply

This is hilarious and adorable, everyone's doing a game that suits their tastes!! xD
Reply

Luckily only these two are pictured. I know Canary would play Street Fighter (or possibly Tekken since it supposedly has realistic fighting styles) and maybe Damian would play HofD with Lian but I couldn't think of what Aqualad would want to play. He'd probably just two player with someone else.

Decisions!
Reply

xD I'm really bad with games, so I wouldn't be able to think of any...but I agree with you on what Canary would do!
Maybe Aquald would like some kind of "saving" game. Or maybe a water-version of Farmville.

Reply

Line starts behind me and goes around the block. Twice.
Reply