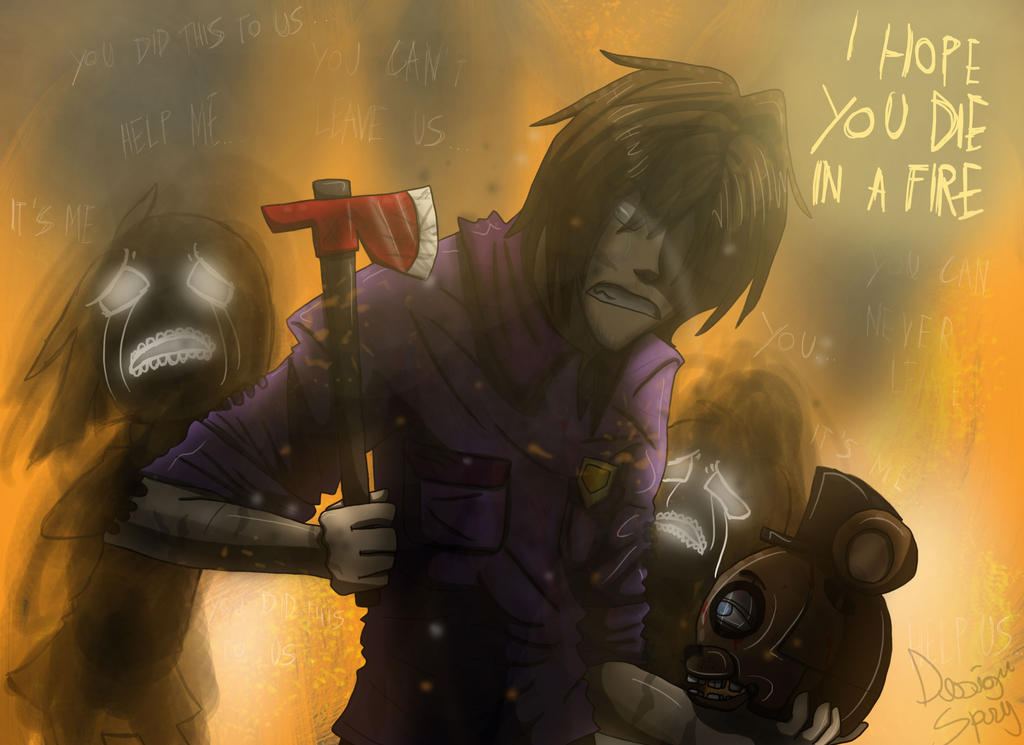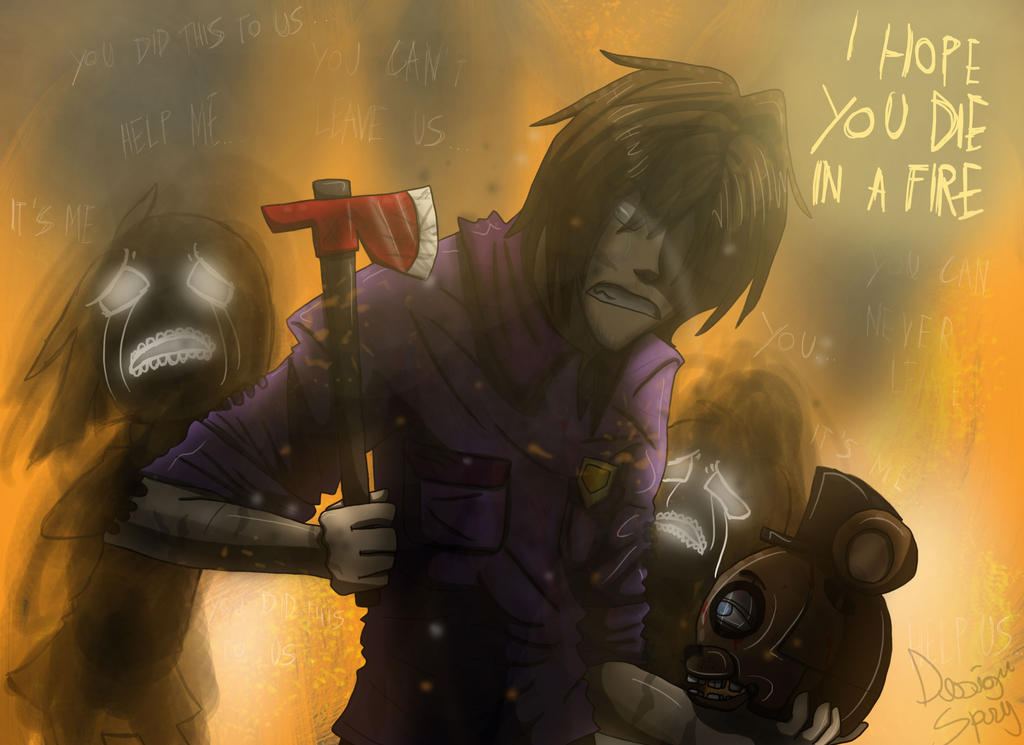 Watch
Ahh, worked so hard on this one! TwT
My hands hurt so badly TwT
And the bad thing is that i still don't like it, even if i worked that much on it.
OH WELL.
------------
Check out these cool drawings too:
------------
The Purple Guy: (c) Scott Cawthon
the Purple Guy's Design: Pole-Bear
Golden Freddy (The ghost on the right) and Freddy's (The ghost on the left) ghost designs:
DesignSpry

------------
Commission Info:
Commmission info
Requests: Just for friendz
Art Trades: Nope
------------
I used: Photoshop CS2
My Tumblr:
design-spry.tumblr.com/
Listening to:
www.youtube.com/watch?v=eXvk0M…
Time: 8 hours
------------
People that make drawings like this one that you should check:
-
Vicstal36
:
-

GlaceonClac
If you want some free advertising from me, tell me in the comments!
And please, critique! <3
Okay, first critique ever so here I go.

I really enjoy the lighting of the fire in the background and how the particles of the fire come into the foreground. I LOVE the effects on the children, and Purple Guy, it all just fits so well together. I also liked the facial expressions on the children and Purple Guy.

There's not much I have to say for improvements, except the arm that Purple Guy's axe is in. It looks a bit thin for the rest of his arm, even though the clothes are big.

Either way, I loved this piece! Good job! I'll definitely look out for other things you do in the future!
The Artist thought this was FAIR
18 out of 20 deviants thought this was fair.
The same vibe of the music clip from TheLivingtombstone , your art is amazing , the technique is unique , and ... the impact from this picture shows much fear and panic comming from the spirit of the kids .
Yes, you veery original was , I loved it!

Oh one more thing I noticed is that the lyrics from the music at the background , great idea you had !
The clip " Hope Die in fire " , is the veery impactful like your art! congratulations ! Ahm ... the shading is great but , some white lines in the face of the kid , is a little strange , so I do not know if it was what you Intended to do.
The Artist thought this was FAIR
13 out of 14 deviants thought this was fair.