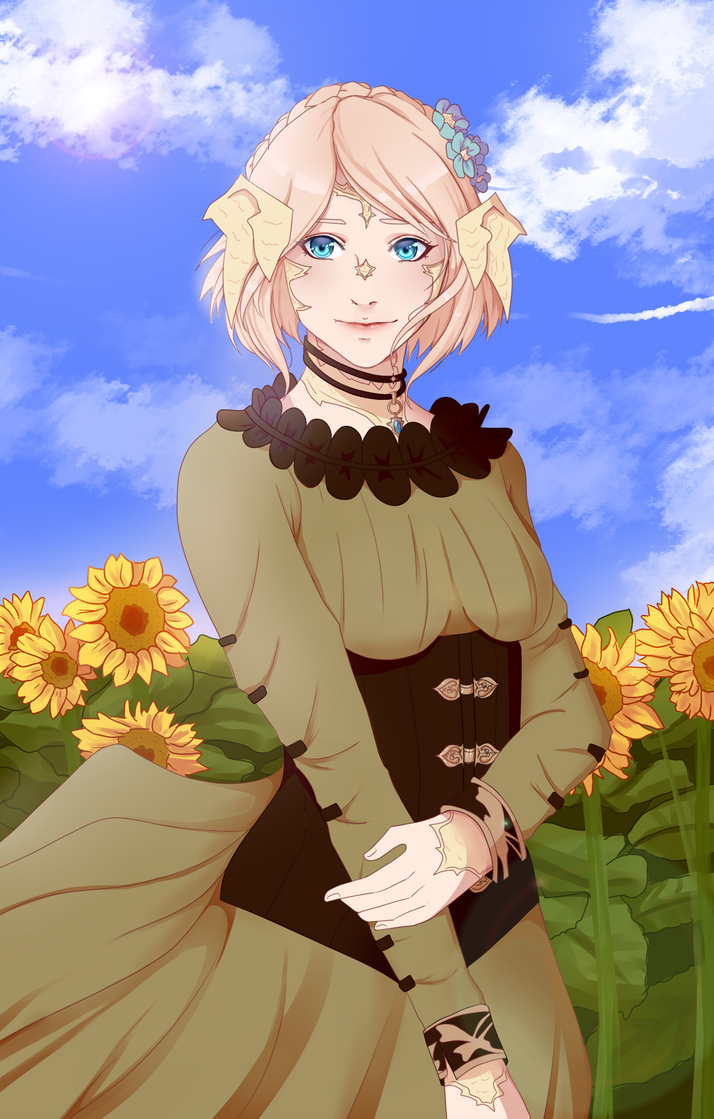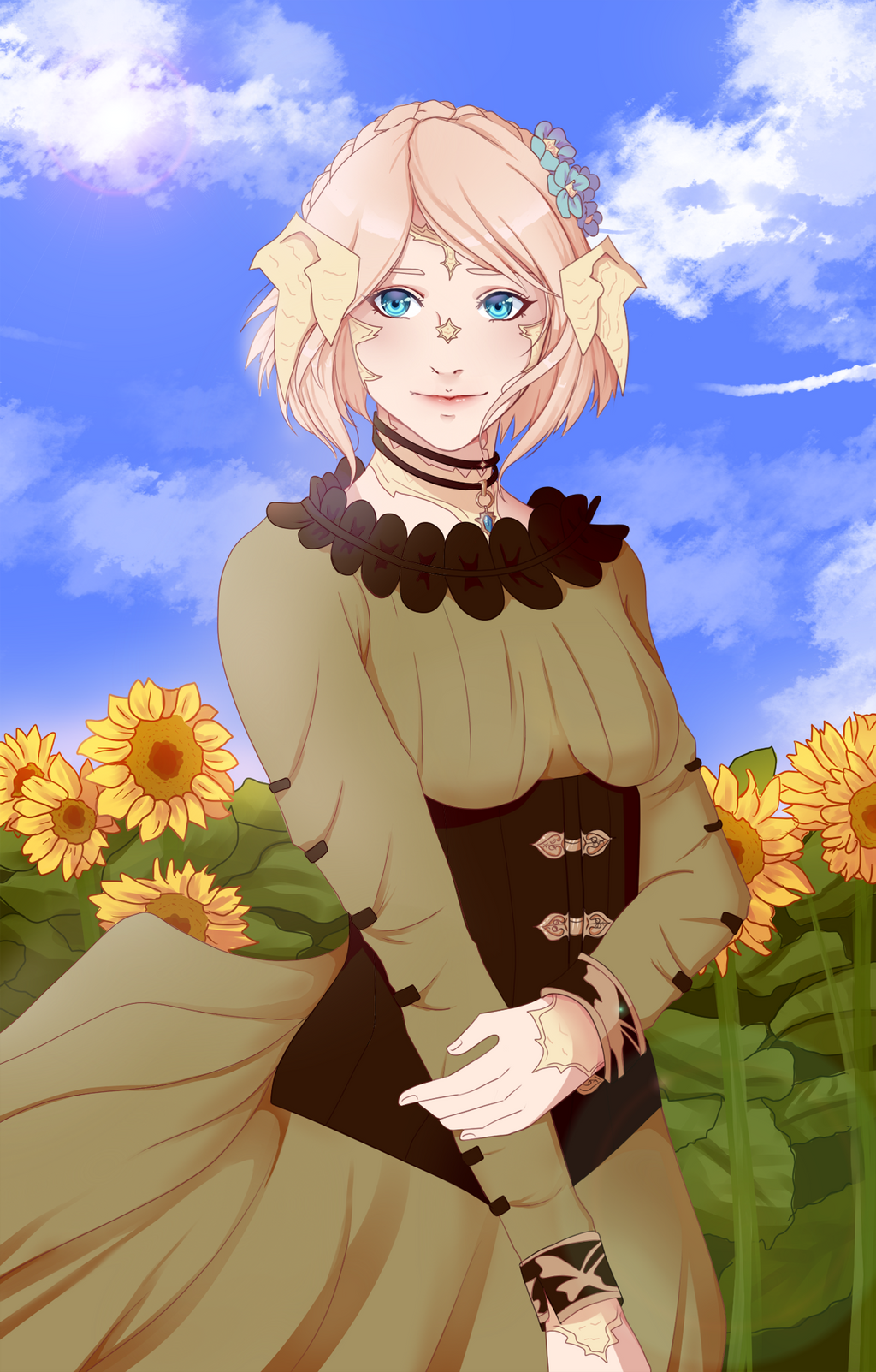 Watch
I'm baaaack! And it's so great to be healthy again being able to draw and to have fun <3
this is my part of an art trade with
lskyar
It's showing her FFXIV Character
It was actually planned to be a waist up but....my hand slipped? I don't know! I had so much fun drawing her

and I imagined her standing in a meadow filled with sunflowers and then I suddenly had the urge to draw that
I actually really like the result, the background is not the best but that's because of my lack of knowledge I have in drawing backgrounds OTL
Anyway I won't back down of detailed backgrounds anymore so expect some more in the future! I wont spam drawings with detailed backgrounds but I'll still try to do some of them, really >u<

Wow!

Reply

I really love the colors!
Reply

Great job

Reply

The sunflower make it more live, and i can feel the wind blowing from right to left

Reply

Reply

Das freut mich so, wirklich quq
Na ja ich bin mittlerweile ja wieder gesund glücklicherweise >u< und es war soo schön nach 2 Wochen endlich wieder zeichnen zu können <3
Brauchst du nicht Haben, dein Part ist absolut bezaubernd und ich bin ja quasi "selbst dran schuld" wenn ich mehr mache als das was abgemacht war XD aber die blumenwiese ging mir einfach nicht mehr aus dem Kopf XD
Ich bin auf jeden Fall sehr froh das wir den AT gemacht haben <3
Reply

wieder eine verbesserung gespottet, i love it isa keep it up pls <3
Reply

Aaaaa danke babe
Es freut mich so zu hören das man eine Verbesserung sieht ich habe mir auch echt Mühe mit dem BG gegeben, hatte mir zu Neujahr vorgenommen mehr detaiierte BGs zu machen und schleiche mich da ganz vorsichtig voran mit einfachen Sachen wie Blumen und so, Häuser und krasseres Zeug traue ich mir noch nicht zu OTL
Reply

This is amazing, good job!
Reply

Nice piece, love both the feeling & atmosphere.
She looks lovely.
Reply