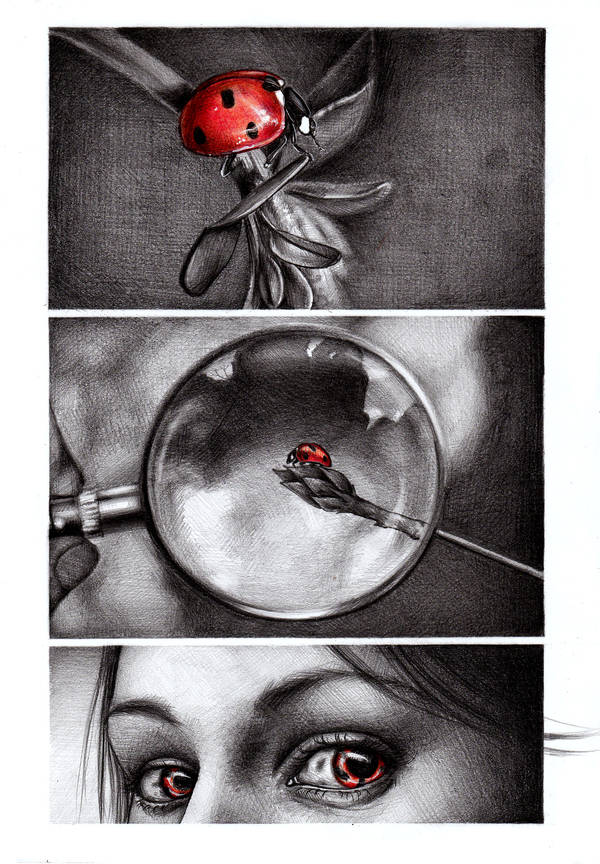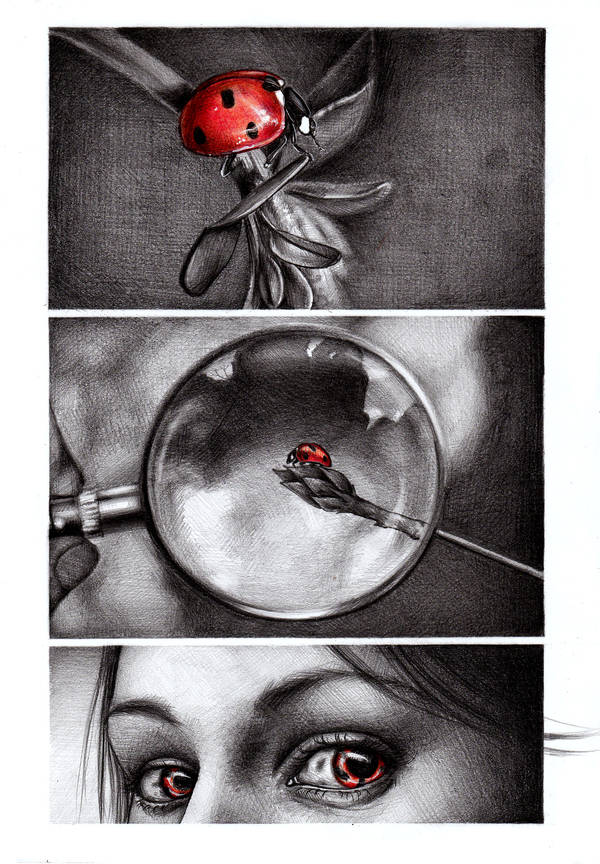 Watch
This is very stunning. I love how you used the panels, but still allowed the drawing to expand past the boundary with that wisp of hair on the bottom. More on the panels: they each stand strongly on their own as individual pieces, but are so neatly and cleverly tied together. The flash of red on the ladybug is very beautiful and creates an excellent continuity between the three different sections. Your pencil work is wonderful - the lights and and darks are very beautiful, and you do excellent crosshatch. It may seem strange, but I especially love the bit of shine on the ladybug in the top panel. Along with the beautiful tones of red in its body, the glimmer gives even more depth and definition to the ladybug and really draws my eye. I love how it pops from the panel. This is a very well done piece - extremely clean.
The Artist thought this was FAIR
7 out of 7 deviants thought this was fair.