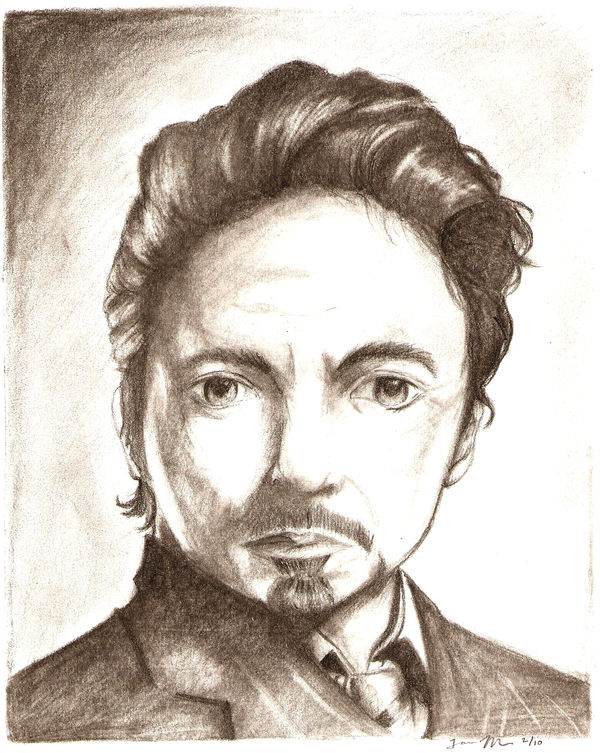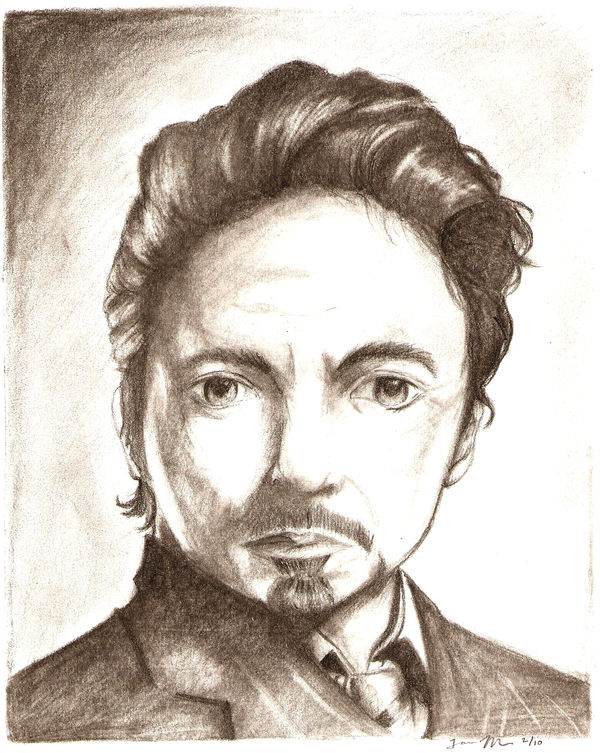 Watch
IT'S TONY STARK!



One of the drawings I did for my Drawing II class. Basically, you pick a theme, mine was personal symbols, and draw 10 pictures that relate to that theme.

So far, I've done Lady GaGa, RDJ and I'm on a goldfish picture now.

I had a hard time to choose what category; I'm used to the same old-same old.

Reference picture: [link]

Now, that I noticed it, his face is kinda slanted. OH WELL. It's not really noticeable IRL.

Iron Man 2 in a little over 3 months!

Critiques are turned on. Even though I totally hate that you have to have a subscription to have a critique and get critiqued(which is BS, imo), I decided to turn it on cause I would like to know what I can do better in the future. THANK YOU!

I dunno enough about realism to really critique you, but I can say I recognized who it was just from the preview. xD Good job with that~

But I guess if you had to fix something, his face is a little wide. Like, the space below his mouth/chin should be a little thinner. His left eye (right eye from the picture) looks off-center but that might be from the scan since you said it's not noticable irl.
That's all I can think of, hope it helps. :'D
Reply

Thank you~ I was actually concerned cause his face seems a lot wider in my drawing more so than it should be. :< I think I might attempt to fix his eye tomorrow before the critique. I am not ready for critiques from classmates....D*:
Reply

No prob~~
Ahh, yeah I took a drawing class once and I was always nervous and paranoid about my classmates seeing my stuff too. >_< I was lucky I had an easy-going teacher though. But how'd the critique go?
Reply

Actually, It went surprisingly good. I didn't use this picture but rather one I had my friend help me with. Once, I get it back I will upload it. It's a fish picture done in all markers.

I got some good feedback on the picture and it seemed most of the people liked it, which is good.

Reply