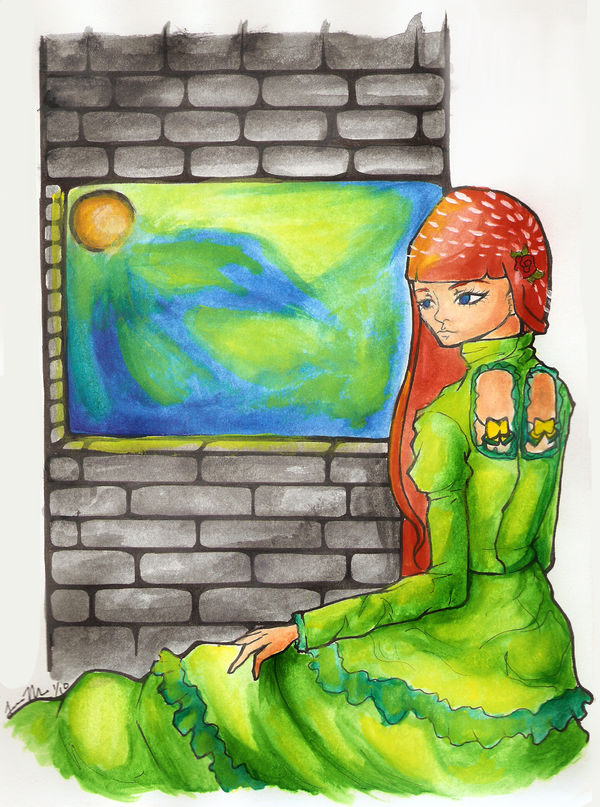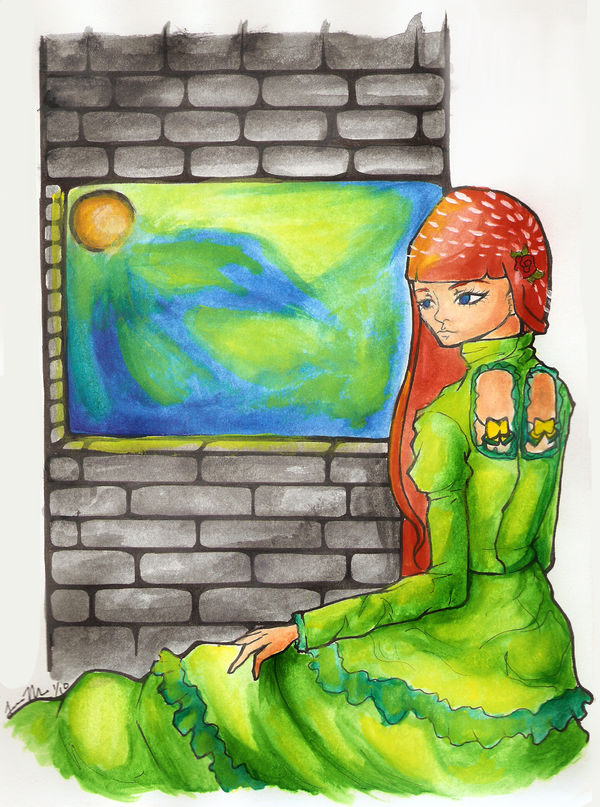 Watch
I got some new watercolors and paintbrushes yesterday.

So, this is what came out of it.

I noticed I neglect Anemone a lot ( 'cause she is really hard to draw orz;; ) and I wanted to draw her. The setting for this picture would probably be after a ball/dance and she is waiting there for Nalan. Oooohhh la la~~


Haha.

Anemone, Displacements © Me.

Heey Jazzy, sorry long time no talk.;; >o<
But I'm loving that dress~<3 Your watercolors are really improving! The shading is blended really well.

Reply

Heyyy, I was wondering what happened to you! How have you been?



Thank you~~

Reply

Haha I've been alright~ Just got a little busy with college stress and whatnot so my da messages piled up. orz I finally caught up tho! So it's all good. What about you? :'D
Reply

I've been somewhat busy with school. The new quarter started last week and I have all new classes. 8( I kind of liked my classes last quarter better.

I have homework all the time from Trig and English. It's a little annoying since I never did a whole lot of homework from Chem and History last quarter.

Homework is just...eh. I don't really like it but it never seems to go away. Haha, I'm sure you know the feeling. xDD;;
Reply

You have to change classes during the year? D: In my highschool I kept my classes all year.
I can see why that'd be a pain though. In college now I have new classes each semester. It's like, the class starts, you get used to everything there, then all of a sudden it's over already. lol ><

Yeah totally. Hw is such a chore, especially if it's just a lot but not really necessary. Lol as bad as it sounds that's prolly why I never did a lot of my hw in HS, 'cus I still managed to get a good grade. xD;;;
Reply

We change our elective classes every quarter. Which are classes like drawing, graphic design, etc. Unless you are in Band, Choir, or Orchestra 'cause they're year round. As for core classes(English, Math, Social Studies, Science) they're a semester long.

But, next year my school is doing a trimester thing, which is going to suck. D: I am so used to semesters. No trimesters, kthnx.

Hahha, I do all my HW just because I am a hardcore suck-up, I suppose. Besides, I am always nervous when I don't do all my HW. DDD:
Reply

The shading on the dress is superb C:

Again, great job

Reply

ahh i realy love her dress! im glad you went with the green color that you did

Reply