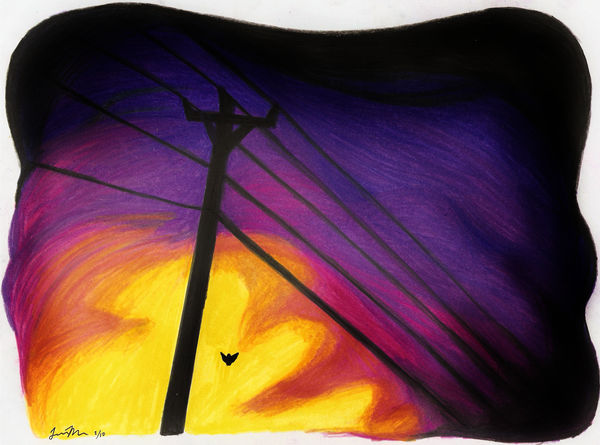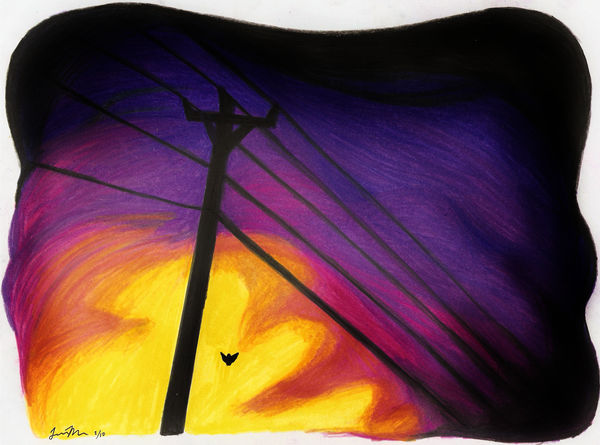 Watch
You tell me that you've got everything you want
And your bird can sing
But you don't get me, you don't get me

You say you've seen seven wonders and your bird is green
But you can't see me, you can't see me

When your prized possessions start to weigh you down
Look in my direction, I'll be round, I'll be round

When your bird is broken will it bring you down
You may be awoken, I'll be round, I'll be round

You tell me that you've heard every sound there is
And your bird can swing
But you can't hear me, you can't hear me
--- "And Your Bird Can Sing" - The Beatles [link]

I got this idea when listening to this song today. I really enjoy the song~



Interpret this picture how you wish. I kind of have an idea of what it's representing in my head. I would like to hear your ideas of what you think it represents!

Whoa, this is really beautiful!
Reply

I really love this pic, Jazzeh. I love how you drew the sky. I think my favorite part, though, are the telephone lines/pole. The contrast between the sky and the silhouetted wires against the bright sky is a nice touch.

Idk, honestly, this picture give me this sort of peaceful feeling. Like, the bird is flying into the never ending sunset, leaving the world of telephone poles (or technology I suppose) behind. Like it's looking for a new, better tomorrow.
Reply

Thank you!



Yesshh, It gave me a peaceful feeling too. I choose those warm colors for that exact reason. I wanted something peaceful and refreshing.

I actually had a similar idea. Like, the bird was flying away from the darkness/sadness(the black) and going to a newer, better tomorrow.
Reply

I really like that perspective you did with the telephone lines. And how it cuts across the wavy lines of the sky. That's freaking awesome.
Reply


this is wonderful!, i love how you made the sun set/rise is more like free form? i think thats what youd call it? its refreshing in a way c:


Reply

hey hey, thank you!

I tried really hard with the background to get it right. It kicked my ass!!
Reply

ur welcomes!

you can deff. tell you put lots of work into it!, i agree w/ anna bout the contrast between the telle poles and the sky, it makes th epic that much better i think~

idk i really like it.
Reply