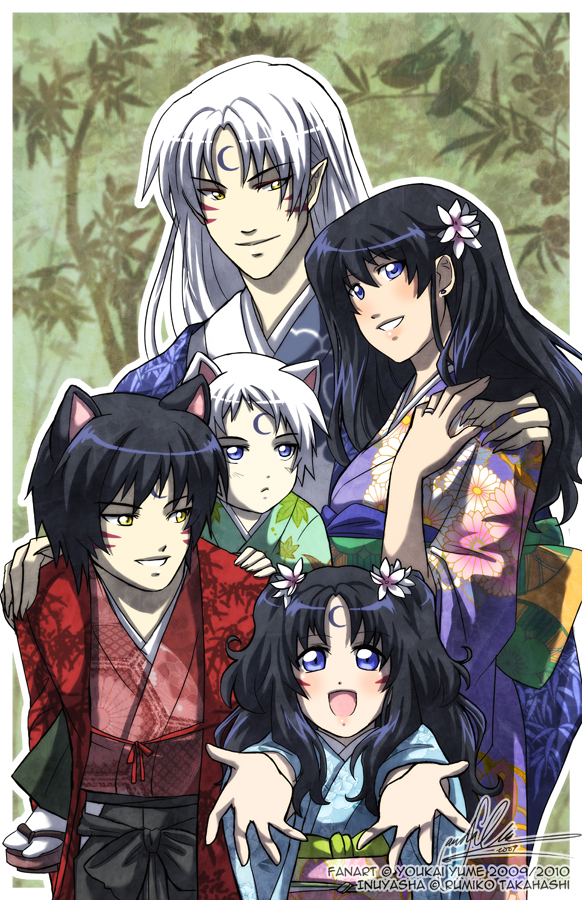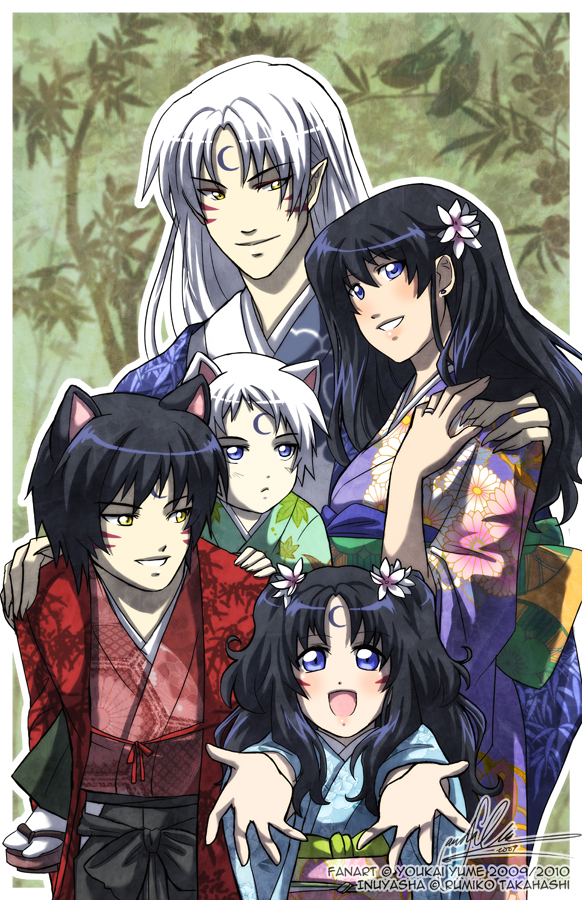 Watch
Haaaaa...
THEY GOT BIZZAYYYYY.
If Kagome and Sesshomaru ever had kids *or is the term "pups?" (and did a greeting card), I imagine they'd look something like this. There's a very strong possibility that I might do some sort of story with these kids. For now their names are:
Kei (the tallest with black hair)
Kasumi (The girl with pigtails which are her FLOPPY DOG EARS btw)
and Seishiro (The silver haired toddler)
Humor me will you?
See the Shippo/Souten Shunrai family:
HAPPY NEW YEARS 2010!
Patterns by: ~
gimei
Textures by: ^
FantasyStock
Moar of the Taisho sibs: