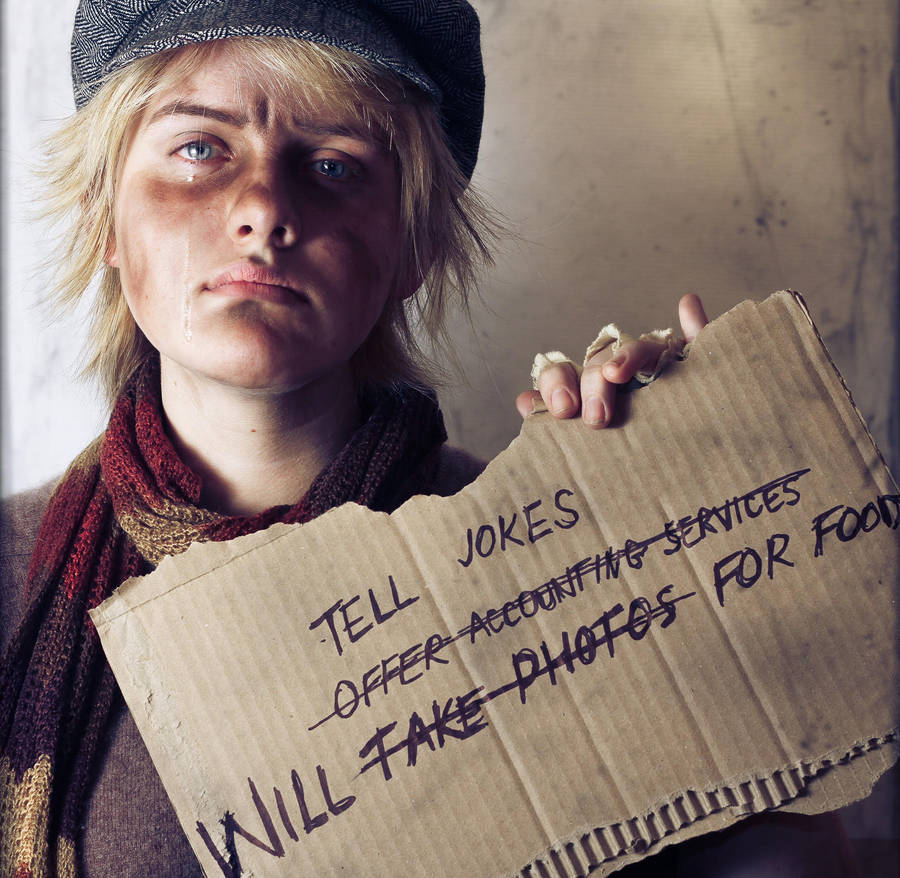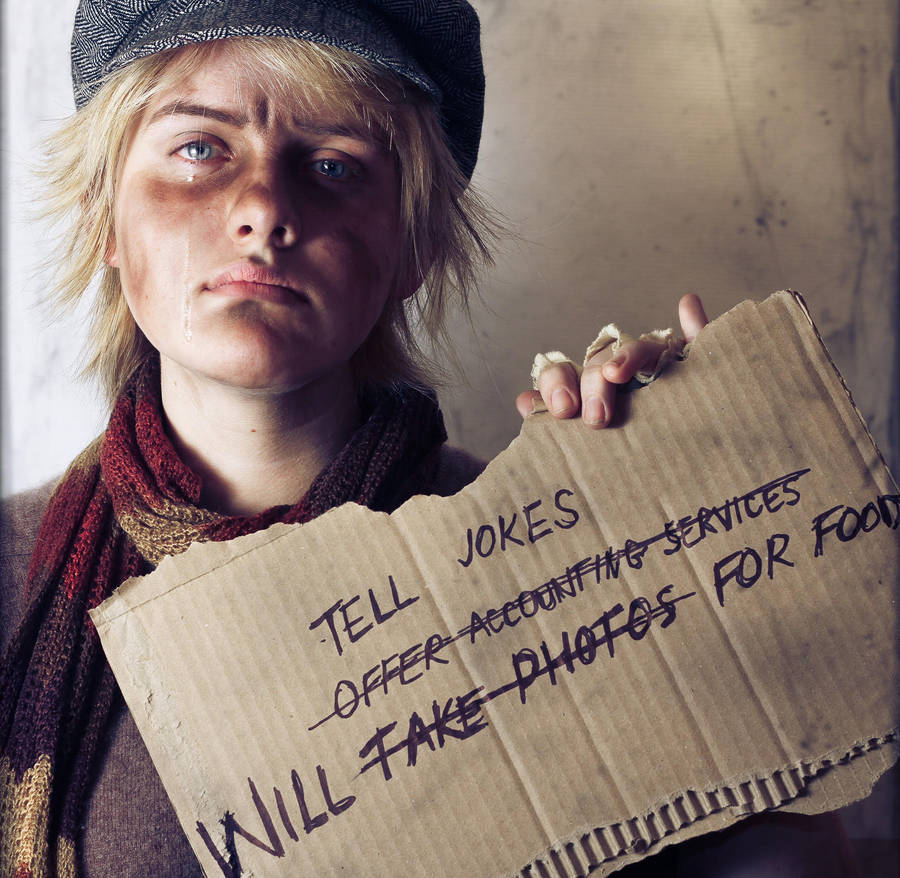 Watch
This self portrait turned out much more serious-looking than I intended it to. It was supposed to be a bit funny but looking at it finished, I wouldn't call it that at all. All I am trying to say with this photo is that I find it so sad how many people who could be great artits/musicians/actors/writers give up their dream for a more 'sensible' and 'reliable' field, for fear of failing or being poor.
I remember telling my dad when I was a kid that I wanted to be an actor, and his response every time was to raise his eyebrows and say matter-of-factly; "Lotta actors out of work". It made me forget the dream for a long time. Luckily, for some reason I was never told not to pursue photography, but many, many people have been. I went to high school with a girl whose parents had taught her that you literally couldn't get a job as an artist. As in, those jobs actually did not exist. Being an artist for a living, to her, was literally like being a dragon for a living. You could pretend and have fun but an actual career was make-believe. She really liked art, too. We were both sixteen by the time I found out, and told her that there were many jobs out there for artists.
I think it's awful that people would lie to their kids to mold them into something they believe is more likely to achieve success (read: money). If your dream is risky, work harder. Don't give that part of you away.
----
28/06/2012: I also want to thank everyone so much for sharing their stories in the comments section. It's amazing reading how people feel differently and similar, and hearing the specifics of either your struggle or otherwise. I haven't replied to every comment but I really appreciate reading about each of your experiences

so thank you
Daily Deviation
Given 2012-07-16
With profundity, the message portrayed is extremely thought-provoking in this self-portrait. The suggester says, "The message is really meaningful", and though some say photographs should stand by themselves, the story behind this particular piece is a truly poignant one.
Don't Give Yourself Away
by ~
YouAreViolentRed
(
Suggested by TeruKun and Featured by 3wyl
)