Rules:
This is more of a question and answer journal for my OCs. Not a Role Play Journal.
Up to three questions can be asked at a time to the same or various characters.
Aside from younger Kimmy, Cornella, Daphne. NSFW questions are fully welcomed but will be answered by a note to you. Be as risque as you want. If multiple questions are asked, any non-NSFW questions will be replied under your comment.
Asking Older Lux, Kimmy, and Janelle can result in different answers from their younger selves. *Remember Older Kimmy can be asked NSFW questions unlike her younger self.
Possible Friendships and Relationships are open. I've been very busy but have slowly started working on more through bios. Some are done but I got a ways to go.
Note: Current Relationships:
Jessica and Federico are dating.
Katherine and Stas are dating
Candice and Franklin are dating
Avina and May are dating but are in an open relationship.
Lux is in an open relationship

's OC Melissa.
Derek is dating Aspen owned by

Meatsy is dating Jason owned by

Velicity is dating

's OC Janelle
toyhou.se/2596485.janelle-marc…
Characters who have full Bios:
Girls: Jessica, Lux, Janelle, Olga, May, Avina, Haven, Lavender, Regan, Amber, Candice + Redesign, Lara, Kathrine, Meatsy, Rhea, Maria, Daphne, Holly, Belinda, Misaki, Winneva, Zahara, Andrea, Domino, Gillian + Update, Kimmy, Kara, Molly, Lorry, Silvia, Camille, Sara, Jade, Debby, Cornelia, Sydney, Juliet, Holly, Carla, Velicity, Ava, Macey, Adealine, Jocelyne, Mila, Lilli, Katsumi, VAL, Sandy, Renia, Isabella, Olive, Delanie,Polaris and Alkaid.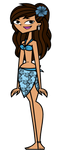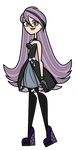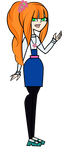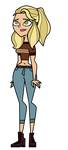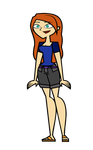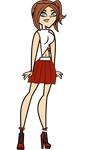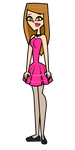 Guys: Franklin, Federico Derek, Rob, Stas, and Raymond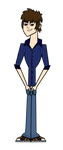 Jessica and Franklin were bought from.

Jessica's redsign was done by

prior to me buying her but Gaby gave approval to use it now that Jessica is under my ownership.
Frederico bought from

Amber, Candice, Silvia, Sydney and Carla bought from:

Kimmy bought from
Mila bought from

VAL Made by:

Derek adopted from

Rhea and Maria bought from

and redone by

Everyone else bought from

Older Lux and Kimmy done and Holly, Belinda and Misaki redone by

Velicity, Ava, and Delanie bought from Polaris and Alkaid were made by

Velicity and Ava redone by

Holly bought from

Belinda bought from

Misaki bought from
Rob bought from

Adeline and Jocelyne bought from

Andrea (Andy) Bought from:

Haven bought from.

Kara adopted from

Lilli Zahara ,and Katsumi adopted from

Scarlett and Domino adopted from

Wineva redesigned by

and Digitized by

Candice's redesign done by

Sandy bought from

Renia bought from

Raymond bought from

Isabella adopted from

Olive adopted through Discord.
Gillian update done by