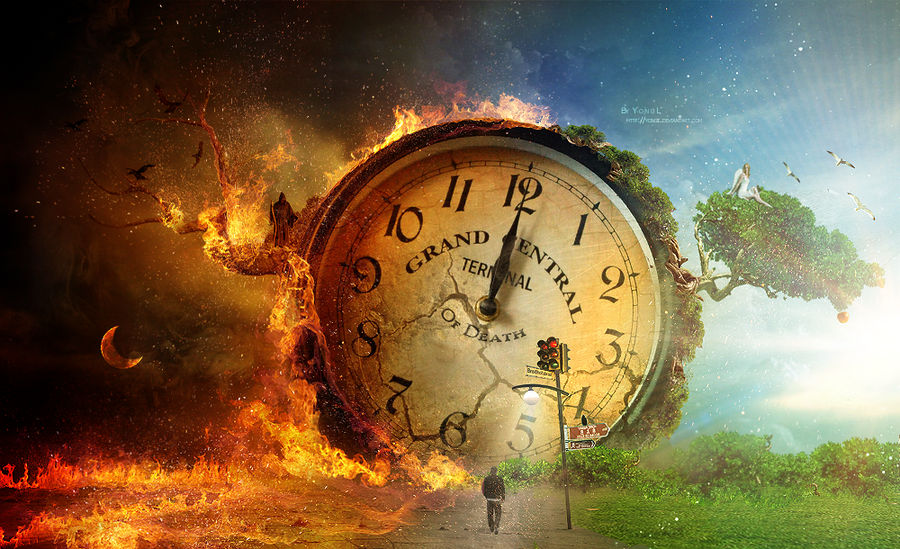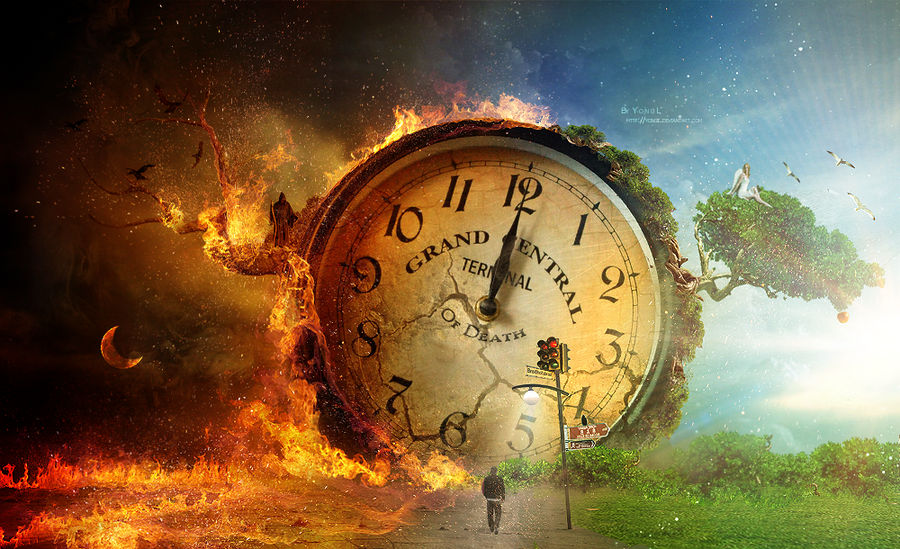 This is a very original idea.Is the first time when i see someone using a clock in a theme like this.
The helll and the heaven are showed in their classic version.Hell is a dark place in fire full of monstruous creatures like the death which sits on the right side of the clock.The the apple and the angel from the left side of the image are symbolic for Heaven.
The clock shows that the lifetime period of the man from the middle of the picture is over.
Also the contrast between Hell and Heaven makes the piece more beatiful.
The Artist thought this was FAIR
21 out of 21 deviants thought this was fair.
Upon first glance of this piece my mind automatically started working.
The juxtaposition of the concepts of Heaven and Hell are evident down to the smallest detail i.e. the sun and the moon Death and the angel, the crows vs the gulls.
Detail is very rich as well in the greenery around the clock and the ghouls floating in Hell.
As far as composition it is slightly asymmetrical but not distractingly so, I just love how clock is the center but the eye roams along a certain path from dark to light (or vice versa) but always coming back to the clock as if they are deliberating this man's fate.
All in I think this is a magnificent piece and I hope my critique will be well accepted

The Artist thought this was FAIR
16 out of 16 deviants thought this was fair.