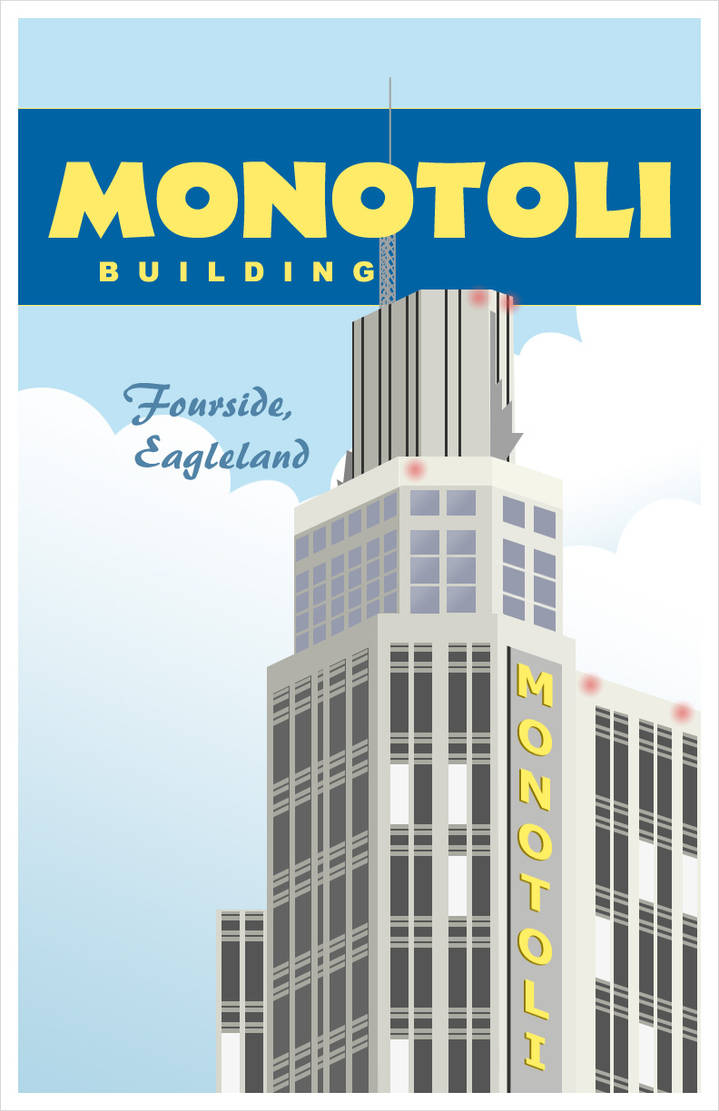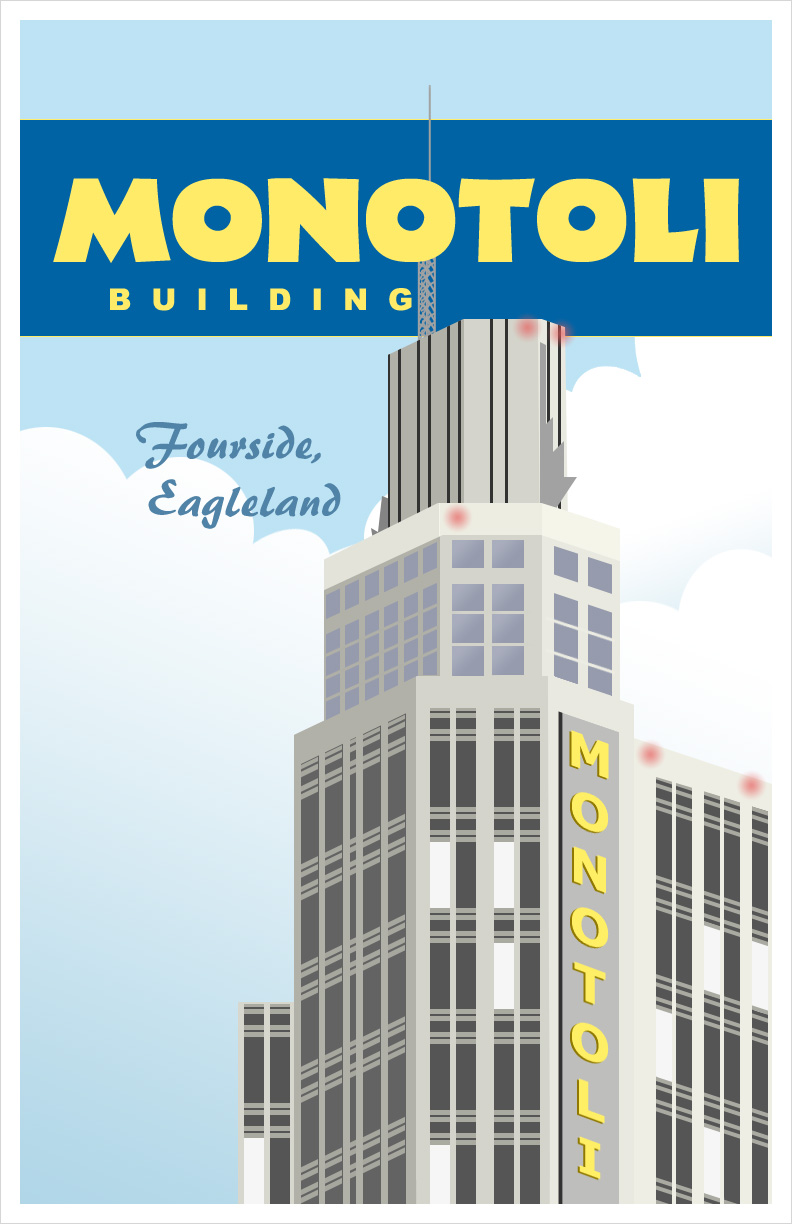 Watch
Standing high compared to all the buildings in Fourside (except the hospital) stands the great Monotoli building.

Yeah... I spent a good three or four hours working on this as well as chatting.

I made this to imitate some one of those vintage posters you see based on some city... but this time I used a fictional building from the game Earthbound. The building is in it's Super Smash Bros. Melee version though because I found it too hard to make the original Earthbound version.

I'm pretty happy with the results. I think that it may need a couple of more details here than there, but I'm too lazy to point them out and fix/edit them now.

EDIT: I made it a little darker and fixed the MONOTOLI text running down the side to look better.