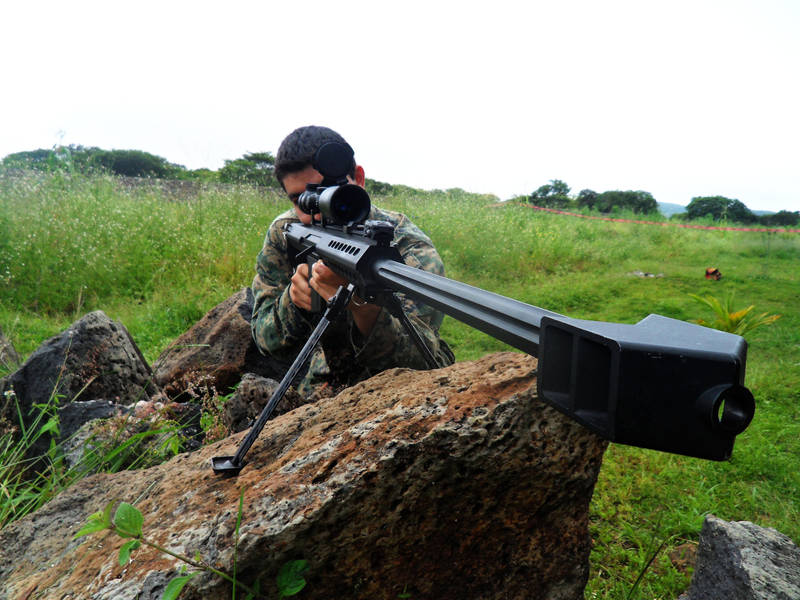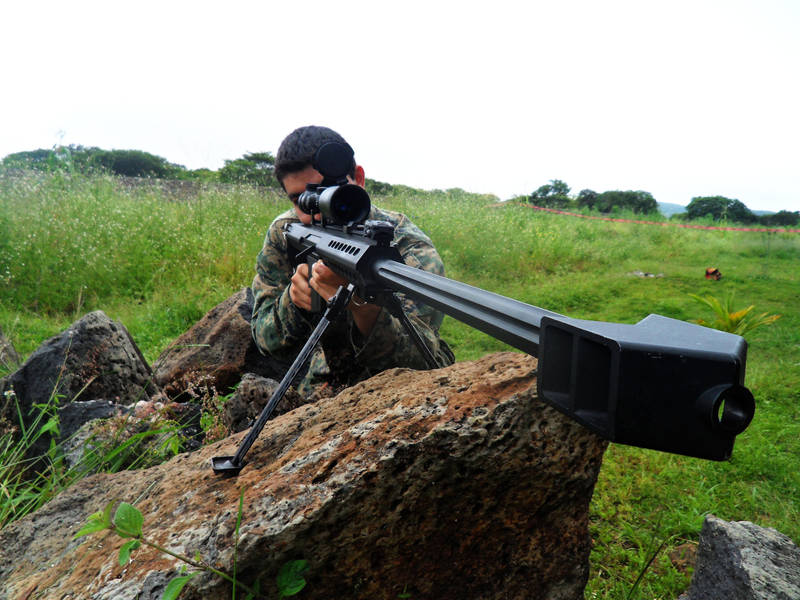 CAUTION: Keep out of reach of children.
Reply

It's an airsoft gun, calm down (from the point-of-view of the future seen...)
Reply

Looks sick. Does it actually get good range though?
Reply

Around 500 FPS out of the box. Max range would depend on BB weight, with a .3 it should be between 48 and 54 meters.
In Airsoft terms, it is a good range

Reply

What gun is that? Looks like a Boys anti-tank rifle. A little bit.
Reply

it's a M82 Airsoft replica, a "Light Fifty". I don't think the real steel version can be used as an anti tank weapon but I'm sure it is used as anti hardware, e.g. engine block on non armored vehicles and power generators.

This replica is the bolt action one, there's an AEG version from Echo 1.
Reply