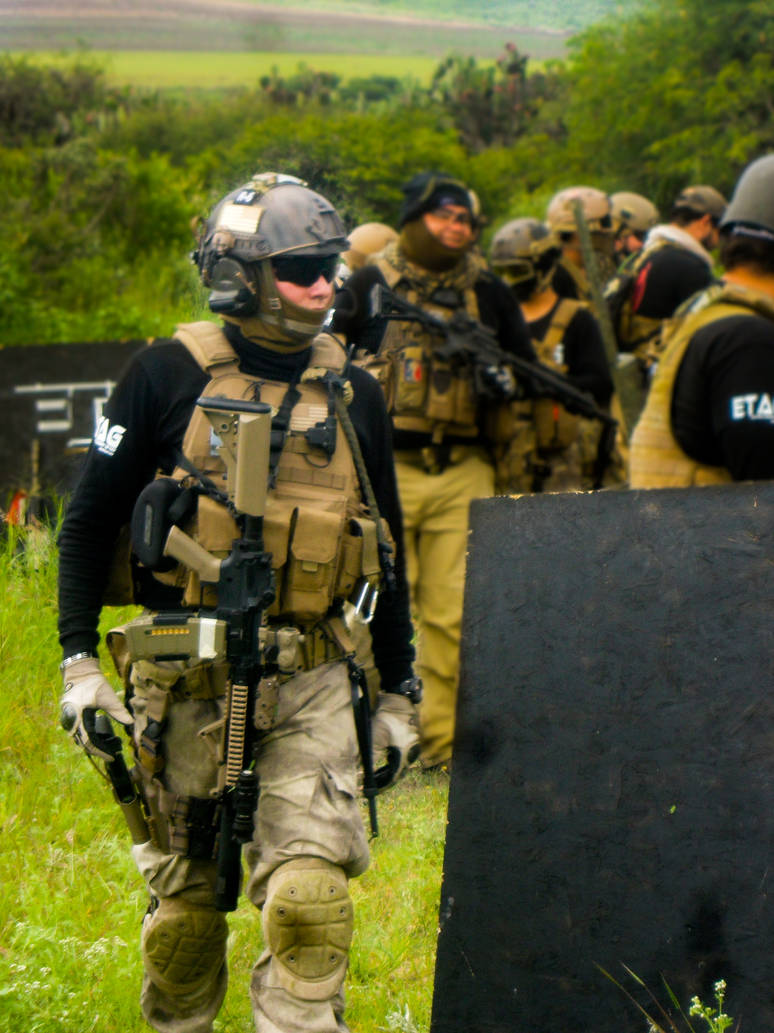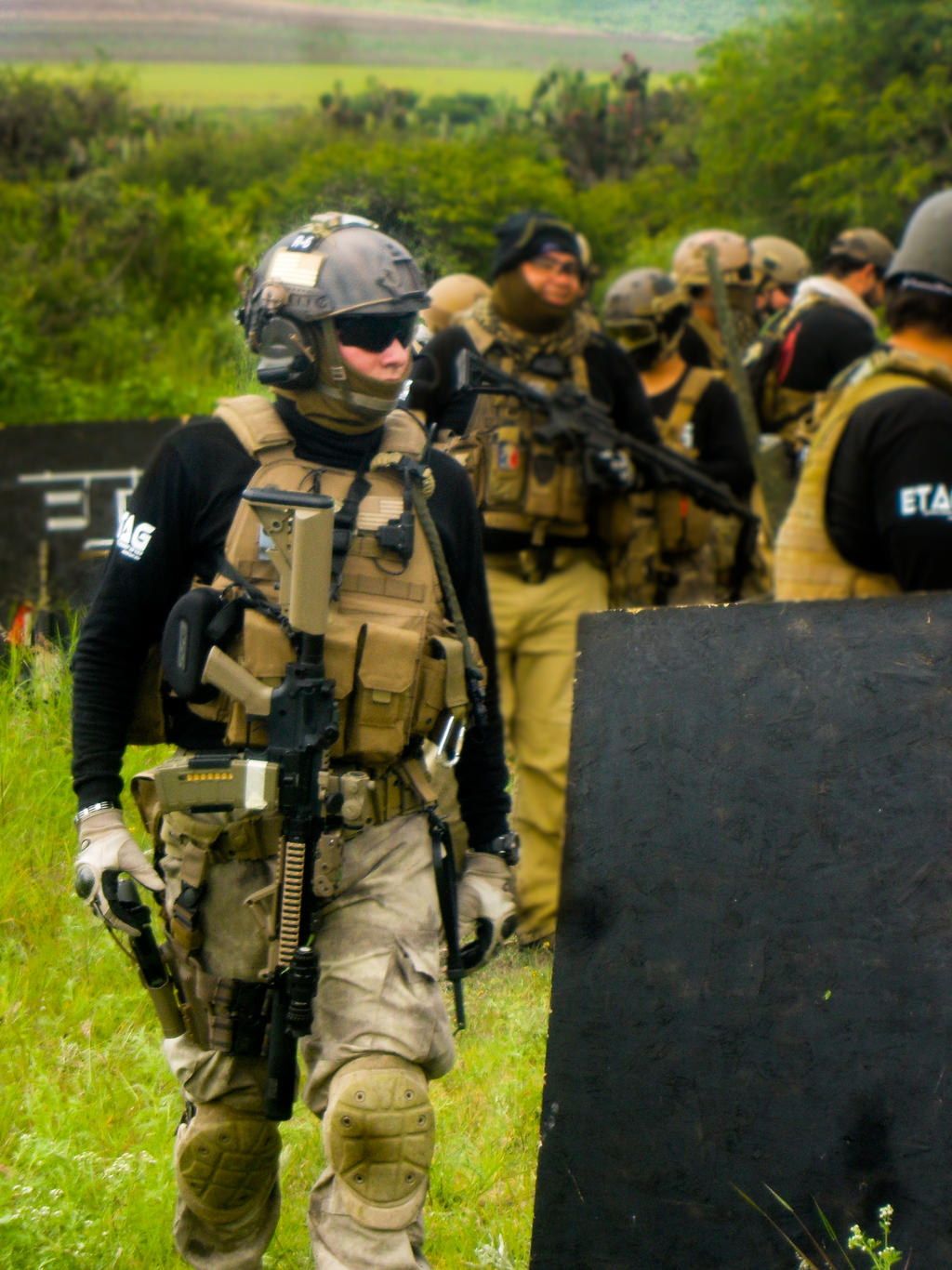 The subject in the picture callsign is "Knight"
I shot this picture at a MilSim some time ago, Operation Rampant Wolf 2 was the name.
At this point we were gathering all of our team members to make our next move: A small group of three persons were going engage in "negotiations" with local militia (NPCs).
Two separate teams would provide support and a third one would stand in reserve.
If things went south they would move in.
It was quite an experience!