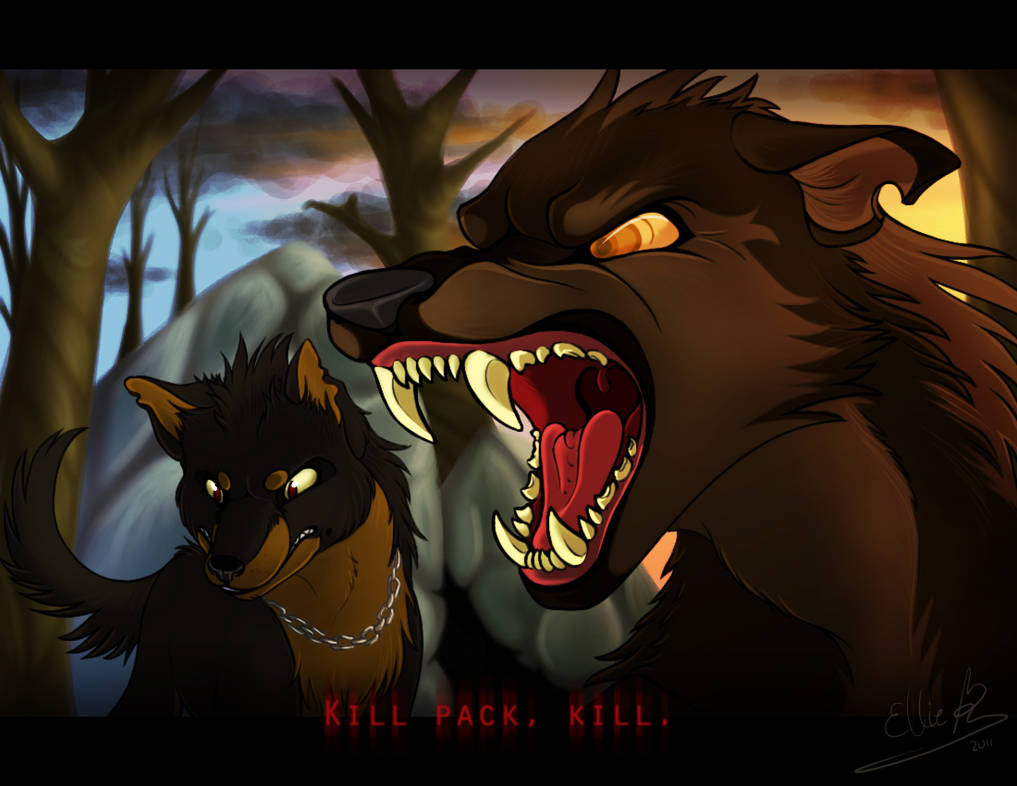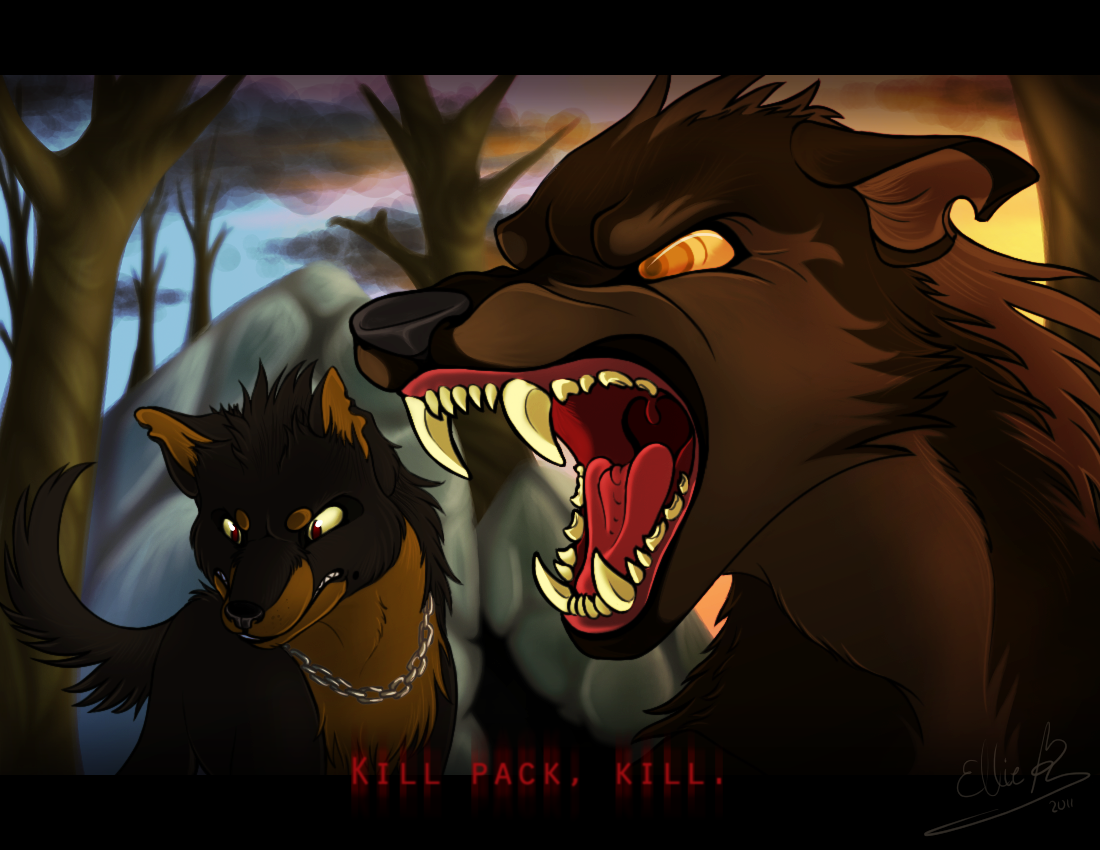 Watch
EDIT: "Pack Pack, kill kill" doesn't really sound like an order to me. "Kill pack, kill" is more suitable for this scene.

EDIT2: Oops xD I meant right eye. He's right eye is scratched, not left! -shot-
The bastard bared his bladed trap at his enemy, the black and white tom that had blinded his right eye. Blood trickled down the dog's right cheek and stained the side of his teeth red. Panting, just a few tail length from him, the black and white tom stood, crouched protectively beside a motionless white and ginger body. Slowly, the dogs circled the tom, settling behind him. He staggered as he tried to turn around and face them, his entire body was covered in cuts and deep open gashes. His semi white pelt was stained with his own blood, slowly dripping off his throat and belly. His body convulsed violently, his paws trembled while the pain stabbed his brain. It was a miracle if this young cat was still able to fight. His eyes were hollow and absent of life, but his body still lived. His miniature muzzle wrinkled and he hissed another threat to his opponent.
"Get away from her."
A deadly silence filled the air. A silence that felt unatural. Blinking the blood off his hollow eyes, Swiftpaw realized that he had gone deaf. He could see the dogs scratching the earth menacingly, their tail wiping the air and their throat vibrating. Darkness slowly stretched around him, and he felt his body numb. One of the dogs, the leader, lifted his head up. His amber eyes wide with fury. He opened his jaw, his fangs glittering with the setting sun, and snarled something out. An order that Swiftpaw already knew the meaning.
"Kill pack, kill."
---
Lol, I'm surprised that I can still draw decent canines nowadays. I've been practicing cats anatomy for such a long time now, I feared that I wouldn't be able to draw anything else. Guess I was wrong. It's a nice surprise.
SPEEDPAINT CAN BE FOUND HERE -- [[ [link] ]]
I was meaning to draw this scene for quite a while now. I had the sketch saved into my files and just waiting for the right time to finish it. Whenever I had time to work on it, silly little Ellie had to be lazy or watching tv instead. One time I was about to finish it but my comp crashed and I lost some of the coloring (thank goodness I didn't lose the lineart). So my inspiration crashed too and I left it unfinished for another long while. When I finally recovered the inspiration, I was finally able to finish it! I corrected some flaws and added a bg to it~
At first, it was supposed to be just a headshot of this snarling dog. But then, inspiration did the rest. I really hope it came out right. To me, it feels right but there's a few things I don't like in this picture. But oh well, it'll have to do x3
--
Well, I think that's all.
Enjoy guys~
Artwork © Ellie
Warriors © Erin Hunter
Made in Photoshop Cs4