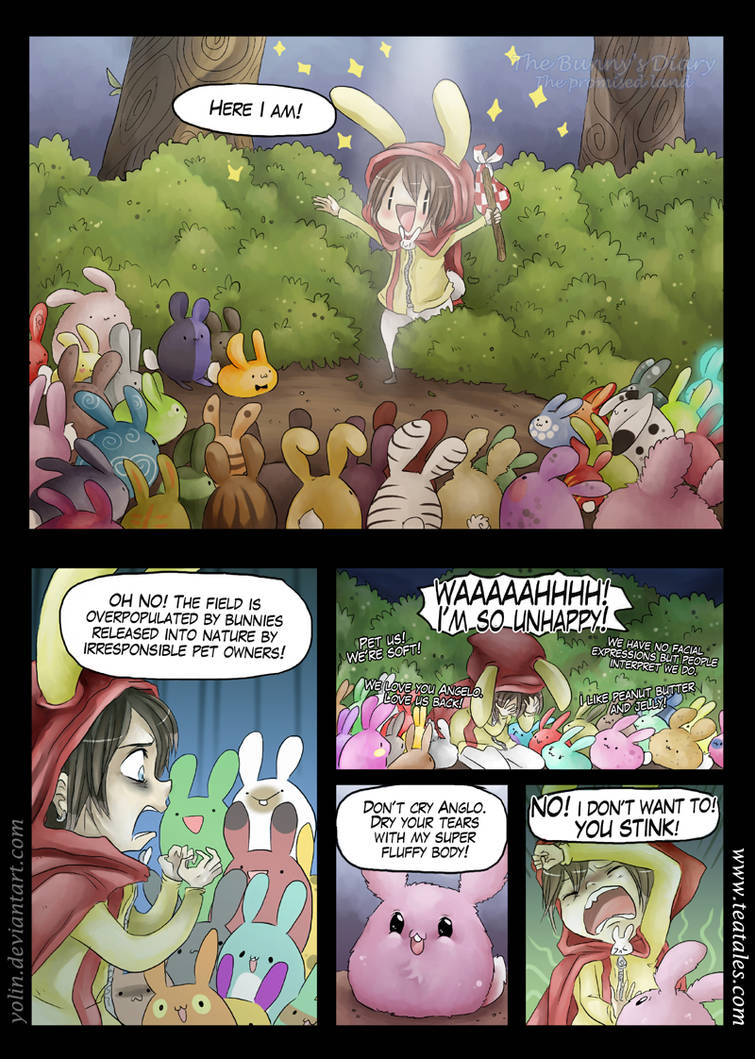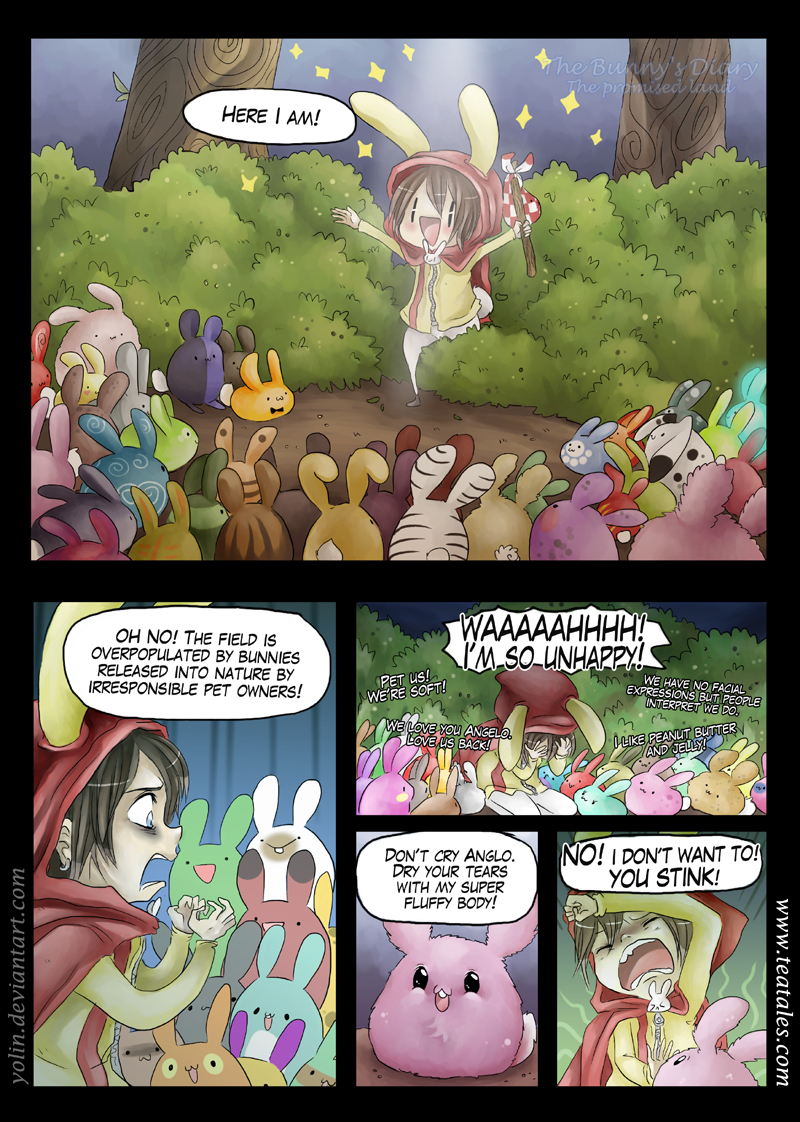 Watch
Apparently the pet owners dyed their bunnies before releasing them into nature...

Previous page - Next page
The Bunny's Diary is a series that runs in the Tea Tales Magazine and books.Tea Tales website
:
[link]
OH YES THIS PAGE ALL THE BUNNIES ALL THE LOVE

Reply

Bunnies are like hippies; no war, just reproducing!
Reply

Wow, never met a person who hated bunnies so much... its hilarious XD (love the irresponible pet owners comment!).
Reply

Wtf??? Best ending ever! XD And why do they all look so different? They're like bunny-easter-egg hybrids! Oh man, peanut butter and jelly and no facial expressions... and they talk... pfft. Best page ever. XD

Reply

I... I don't know. Perhaps they look so weird because they're inbred. And thank you. ;D Have a cookie

Reply

LOL. *eats cookie* you have the best answers for everything.
You should have an advice show on the radio. It'd be very unhelpful but incredibly entertaining.

Reply

Reply

Tye-dye bunnies! It makes them interesting to look at at least c8
Reply