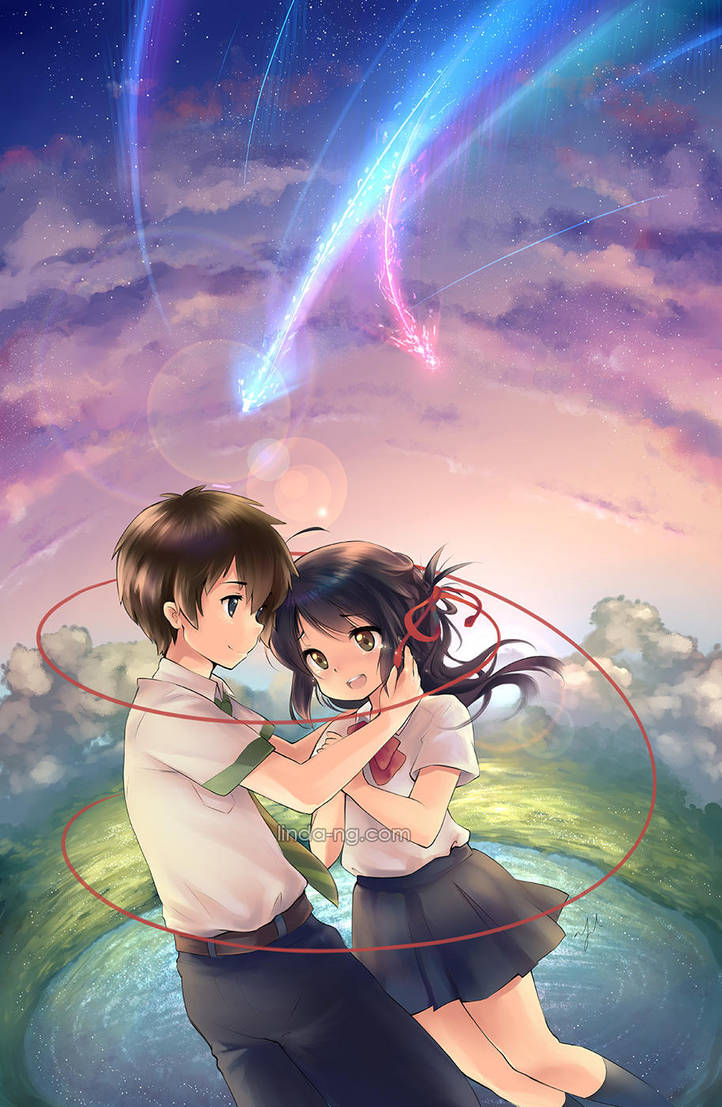 Watch
I painted this in the spring right after I watched Your Name, and figure I should upload it before it becomes irrelevant. XD

I've enjoyed Makoto Shinkai films for a long time and was really excited when I heard the news about its release few years ago. I feel like I can't do the film any justice but I still wanted to do a fanart. ;w;



Paint Tool SAI & Photoshop

Reply

There are certainly some gorgeous colors and details on display.
Reply

The movie was so good.
Did you watch Shelter?
Reply

Yes, very good
I made a fanart of Shelter as well. :0 Have to upload it sometime.
Reply

This is really good

i hope to watch this one day (i also want to see Napping Princess too, and there's another movie i might want to see but i forgot its name

(the one about the deaf girl and this guy bullies her and then later on when he see's her again he regrets bulling her.)
Anyways awesome work. C: the detail is supurb and i love the background too. <3
Reply

Thank you so much! The other movie you're talking about is Koe no Katachi, another great movie.~ I hope to do some fanart of that someday too.
Reply

Wow, the colors are perfect!
Reply

taki & mitsuha really cute. good !
Reply